Former students of Georgia Medical Institute may be eligible for loan forgiveness and repayment assistance programs.
There are a variety of different programs available, so it is important to understand the options and choose the program that best suits your needs.
This article will provide an overview of the different loan forgiveness and repayment programs available to Georgia Medical Institute graduates.
About Georgia Medical Institute
Georgia Medical Institute (GMI) was a for-profit college that provided students with the opportunity to learn about various medical fields. The institute offered both diploma and degree programs in subjects such as nursing, medical assisting, and pharmacy technician.
Georgia Medical Institute claimed to be accredited by the Commission on Colleges of the Southern Association of Colleges and Schools. The institute's nursing program was approved by the Georgia Board of Nursing, and its medical assisting program was accredited by the Commission on Accreditation of Allied Health Education Programs.
Georgia Medical Institute's campus was located in Georgia, and its programs were offered both online and in-person.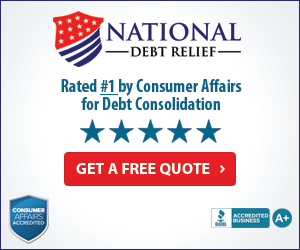 The institute also had a scholarship program for students who demonstrate financial need. Georgia Medical Institute was an institution that provided its students with education in various medical fields so that they can pursue their chosen career paths.
Why did Georgia Medical Institute close?
Georgia Medical Institute (GMI) was a for-profit institution that provided career training in the allied health field. GMI was located in Norcross, Georgia, and had been in operation since 2003.
In 2017, the school abruptly closed its doors, leaving students and staff members scrambling to find new employment. The closure of GMI was due to several factors, including changing regulations and declining enrollment.
As the for-profit education sector came under increased scrutiny, schools like GMI found it difficult to stay afloat.
In addition, many students were deterred by the high cost of tuition and the school's poor job placement record. As a result, GMI was forced to close its doors, leaving many people without a job or a way to continue their education.
Georgia Medical Institute Lawsuits
Georgia Medical Institute (GMI) is facing lawsuits from multiple former students who claim that the school misled them about their job prospects after graduation.
GMI has been accused of making false promises about the quality of their education and the availability of employment after graduation. As a result, many students have been left with heavy debt and few job prospects.
Georgia Medical Institute's illegal activities
Georgia Medical Institute (GMI) violates Georgia law by operating as an unlicensed medical school and illegally conferring degrees, the state's attorney general said Wednesday.
GMI also misled students and the public about its accreditation status, said a statement from Georgia Attorney General Chris Carr's office. The for-profit school, located in Atlanta, Georgia, was not accredited by an accrediting body recognized by the U.S. Department of Education, the statement said.
"This is a clear case of fraud," Carr said in the statement. "GMI misled students and the public about its accreditation status and unlawfully conferred medical degrees. We will use every tool at our disposal to protect Georgians from illegal and deceptive business practices." GMI could not immediately be reached for comment.
Corinthian Colleges, Inc Lawsuit Settlement
Georgia Medical Institute (GMI) students who were left stranded when the school closed in 2014 will finally receive some financial relief, thanks to a recent settlement in a class-action lawsuit. The lawsuit, which was filed against Corinthian Colleges, Inc., the company that owned GMI, alleged that the school engaged in false and misleading advertising practices.
Under the terms of the settlement, Corinthian will provide $5 million to eligible students. This will come as a welcome relief to many who have been struggling to pay off their student loans and rebuild their lives after the abrupt closure of GMI. While the settlement does not erase the debt that these students have incurred, it is a step in the right direction and will hopefully help them get back on their feet.
Georgia Medical Institute Loan Forgiveness Options
If you are a former student of Georgia Medical Institute, there are several options available to you for loan forgiveness or repayment of your student loans.
These include: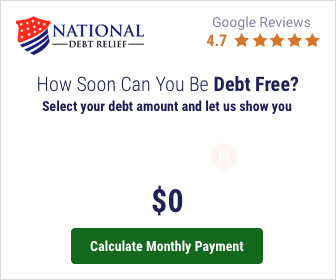 Borrowers' defense to repayment
The US Department of Education offers a program called Borrowers' Defense to Repayment, which may help individuals who have been the victim of fraud by their college or university.
This program may provide relief from federal student loan debt for borrowers who have been misled, coerced, or deceived by their schools.
To be eligible for this program, borrowers must apply along with supporting documentation.
If approved, the borrower's federal student loan debt may be forgiven. The borrower may also be eligible for a refund of amounts paid on the loan.
Public Service Loan Forgiveness Program (PSLF)
The Public Service Loan Forgiveness Program (PSLF) is a government program that forgives federal student loans for borrowers who work in certain public service jobs. To qualify, borrowers must make 120 qualifying monthly payments while working full-time for an eligible employer.
Once the borrower has made the required payments, the remaining balance on their loan will be forgiven. The PSLF program is designed to encourage people to enter and remain in public service jobs.
For example, teachers, nurses, and soldiers are all eligible for loan forgiveness under this program. While the requirements for PSLF can be difficult to meet, the program offers significant financial benefits for those who can qualify.
Income-Based Repayment Plans
There are four types of repayment plans available to federal student loan borrowers: Standard, Extended, Graduated, and Income-Based Repayment. Of these, Income-Based Repayment is the only one that is based on your income and family size.
If you have a partial financial hardship, you may be eligible for this plan. Under Income-Based Repayment, your monthly payment amount is capped at an amount that is intended to be affordable based on your income and family size.
Your payment may be as low as $0 per month, but will never exceed 15% of your discretionary income.
This can be a good option for borrowers who are struggling to make payments on their loans, as it will lower their monthly payments and help them get out of debt more quickly.
However, it is important to note that any forgiven debt may be taxable. As a result, borrowers should carefully consider all of their options before choosing an income-based repayment plan.
Talk to a Student Loan Advisor
If you're feeling overwhelmed by your student loan debt, don't worry. You're not alone. Millions of people are in the same boat. But there is help available.
Talk to a Student Loan Advisor today about your options for repayment and consolidation. Student Loan Advisors can help you find the best plan for your unique situation and get you on track to becoming debt-free.