What happens when you are burdened with student loan debt from Florida Metropolitan University and never graduated? What do you do when that school misled you and convinced you into receiving student loans to attend the school? Or worst yet what happens when that school closes down? If this sounds like a situation that you are in, you are not alone. There are ways to receive student loan forgiveness.
About Florida Metropolitan University
Florida Metropolitan University was founded in 1940 as Fort Lauderdale College of Business and Finance. In 1976, it was renamed as Fort Lauderdale College, followed by Florida Metropolitan University, and finally, in 2007, it was named Everest College. Everest College which was owned by a for-profit company Corinthian Colleges Inc, closed its doors in 2015 after the company filed for bankruptcy.
Florida Metropolitan University Lawsuits
FMU/Everest has been scrutinized since 2004, for various illegal activities. In 2006, the lawsuit regarding the transfer of credits was dismissed. In 2007, an agreement was reached regarding the school's advertising, marketing, and business practices prompting FMU to modify its pre-enrollment documents.
In 2018, the Department of Education announced that it began issuing 150 million dollars in Borrower's Defense to Repayment discharges. Half of this amount went to Corinthian Colleges student loan cancellations, the parent company of FMU/Everest.
FMU/Everest has been accused of the following violations:
Lying about job placement rates- This was done by saying that a certain percentage of graduates can acquire jobs in their field of study.
Pressuring low-income students to take out student loans to attend the school.
Misrepresenting the quality of their programs
If you feel that you have been defrauded by this school or pressured to take out student loans to attend this school, contact our office to speak with a specialist that can help you determine the best strategy to take.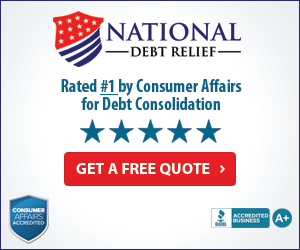 What options do you have?
As previously mentioned, there are several options available to students/borrowers that have attended this school and were lied to or misled, or enrolled when the school shut down. Here's a look at some of the actions that you can take regarding your student loan debt:
Student Tuition Recovery Fund
Cancellation of student loans dues to false certification or unpaid refunds
How does this work?
Borrower's Defense Against Repayment program
If the school coerced you into taking out student loans that you otherwise would not have taken out to attend the school and you can prove the claim, you fill out an application and provide the following information:
Documentation regarding claims against the school
Enrollment dates and specific program of enrollment
Official correspondence with the school
Transcripts and curriculum or program guides from the school
Letters to validate the claims
Closed School Loan Discharge
If you were attending FMU/Everest when the school closed on April 27, 2015, or withdrew from the school after June 20, 2014, you can apply for a Closed School Loan Discharge. Qualifications for this discharge include the following:
You were unable to finish your program at the school
You did not transfer your credits to another school with a similar program
You withdrew on or after June 20, 2014
You must complete an application and send it to your loan service provider. Included in the application, you need to have the following information:
Enrollment dates
Proof of school closure
Documentation related to your enrollment during the qualifying periods.
Cancellation due to false certification
If you feel that the school did not confirm that you were qualified to take out loans, you may be eligible for cancellation due to false certification. In order to qualify for false certification, one of the following needs to apply:
You were a victim of identity theft
The school falsely certified eligibility to receive the loan and you didn't meet the student eligibility requirements.
Your eligibility was certified however, you were disqualified for employment in the field you were trained due to physical or mental conditions, age, criminal records, etc.
Cancellation due to unpaid refunds
If a school failed to pay a refund that you were owed you may be eligible to have your loans discharged. This applies to refunds or money owed because you never attended the school or you withdrew from the school.
Student Tuition Recovery Fund
In 2019, the U.S. Department of Education was fined $100,000 for continuing to seize tax refunds and garnish wages from students or former students of Corinthian Colleges with pending borrower defense applications.
If any of these situations apply to you, and you are unsure how to proceed, contact our office to assist you in the best strategy for eliminating your student loans from Florida Metropolitan University.
After submitting application
Once you have submitted an application to the Borrower Defense to Repayment or for the School Loan Discharge, you are eligible to place a forbearance or stop collections on your loans. Basically, what this means, is that you are allowed to stop repaying your loans or collections on your loans will be stopped for a period of up to 12 months, while your application is being reviewed.
Once your application is approved, your loans will be discharged. If your application is denied, you will not receive a discharge and the stop collections or forbearance status will be removed and you must continue to repay your loans and interest accrued.
Give a call today and be on your way to becoming debt-free this year.
You can also earn forgiveness through the public service loan forgiveness program.
The Department of Education receives thousands of borrower defense applications every year. It can take unexpectedly long to determine your case. In that period, you are obligated to pay off your loans until a determination is made, failure to which you will incur a higher interest or penalties.
If you are alarmed by how fast your student loan is growing, you can try the Public Service Loan forgiveness program by volunteering in non-profit organizations, serving in the military or medical practice.
In the PSLF program, you can only get part or the whole of your loan forgiven by making the first 120 payments. That means that you are not eligible if you haven't started paying it off. You are required to make these first payments while working for a legitimate employer, no-profit organization, or government agency.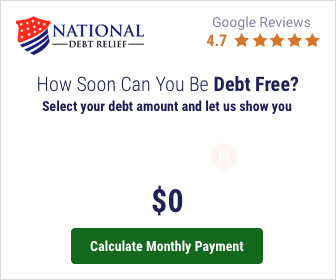 Act now, before it's too late
There have been talks about eliminating the BDAR program. However, if your application is submitted before the program is eliminated, you will be grandfathered in to receive forgiveness under this program. If you wait too long to act, it could be too late and you could lose out on an opportunity to have your loans from Walden University forgiven.
Conclusion
Don't let student loan debt pile up on you. There are many repayment and forgiveness programs that borrowers can qualify for. It is important to be proactive and avoid collections and student loans ending up in default. By contacting our office today, we can go over strategic options that you can benefit from to help repay your student loans promptly.