The cost of education can place a strain on your pockets, especially when you receive student loans to pay for this education. If you attended ECPI University and struggle to pay your student loan debt, the good news is you may qualify for ECPI University loan forgiveness.
In this guide, you will learn how to manage your student loan debt through loan forgiveness options and where to get help.
ECPI University Background
ECPI University, short for East Coast Polytechnic Institute, was established in 1966 in Norfolk, VA, and opened a second campus in Richmond, VA in 1984. The main campus relocated in 1987 to Virginia Beach, VA, and subsequently opened additional branches in VA, NC, SC, FL, and TX.
Details
ECPI University was accredited in 1998 by the Southern Association of Colleges(SACS) and the Schools Commission on Colleges(SCS).
In 2005, ECPI University received approval to begin using distance education technology, a year after being accredited to offer bachelor degrees.
ECPI University offers degree programs in Nursing, Business, Engineering, Criminal Justice, Healthcare, Culinary, Dental Assisting, Medical Radiography, and Information Systems.
Tuition varies between $4,000 to $15,000 per semester depending on the program and location enrolled in and the number of credit hours.
Summary
This section gave you information about the background and history of ECPI University, the type of programs that are offered, and the cost of attendance. The next section will go over and briefly discuss the lawsuits, scandals, complaints, allegations, and other news involving ECPI University.
ECPI University Lawsuits
Unlike many of the other for-profit schools, ECPI University only has a handful of lawsuits, complaints, and allegations against them. However, you will find several complaints about the school provided through consumer reviews that the school has either resolved or appealed.
Details
In 2005, a class-action lawsuit was brought against ECPI University for its arbitration clause and stated the collection waiver to be unjust.
In 2006, ECPI University appealed a court's decision to place a preliminary injunction for an arbitration review and in 2007 the preliminary injunction was reversed.
In 2012, ECPI University was under investigation for allegedly misusing federal funds, the outcome was that withdrawal rates and student default loans were troubling.
In 2018, former students of ECPI University entered into a class-action lawsuit against the school, claiming the school violated the Telephone Consumer Protection Act and the outcome for the case is still pending.
Summary
This section summarized the negative events that you should know about involving ECPI University and the outcome of those events. The next section will briefly touch base on the different ECPI University loan forgiveness options that you may qualify for.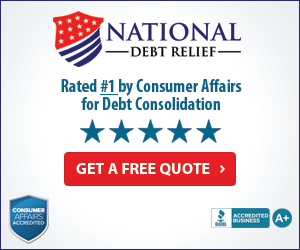 ECPI University Loan Forgiveness
A school doesn't have to have a bad reputation or close down for you to receive loan forgiveness for your student loan debt. There are a number of student loan forgiveness programs and payment plans that will help eliminate and/or manage student loan debt.
Details
Summary
This section informed you of the different ECPI University loan forgiveness options that are available and the basic eligibility requirements for them. The final section will go over the key points of this guide and what you should have learned after reading this guide.
Takeaway
The key point of this guide was to inform student loan borrowers that they have options available when looking for ECPI University loan forgiveness. This guide also covered lawsuits, scandals, current events, and other valuable information involving ECPI University that you should be aware of.
If you have questions about the options available to you, contact our office today and speak with one of our student loan debt specialists.