If you attended Dade Medical College and accumulated student loan debt, there are Dade Medical College loan forgiveness options that will help eliminate this debt. The Biden administration has made it easier for student loan borrowers to qualify for these options by canceling over $9 billion in student loan debt.
This guide will go over the loan forgiveness options available to you, the reason(s) the school closed, and how to receive student loan forgiveness.
About Dade Medical College
Dade Medical College was a for-profit healthcare institution that was headquartered in Miami, Florida, with several locations throughout the state. The school was accredited by the Accrediting Bureau of Health Education Schools and approved by the Florida Board of Nursing.
Details
Dade Medical College offered Associate of Science degrees in a number of healthcare fields, including, radiology, nursing, medical billing, and sonography.
In 2012, the school acquired a 40,000 square foot facility in Miami Lakes to offer additional opportunities and relocate the Hialeah location.
The average time it took to complete a program was less than 2 years, and the average tuition was between $8,400- $25,000.
Prior to the school closing, the school had over 1,000 full-time students, and close to 100% of the students were minorities.
Takeaway
In this section, you learned about Dade Medical College, the cost of attending the school, and the different programs the school offered. In the next section, you will learn about the scandals surrounding the school and the reason the school closed its doors.
Dade Medical College in the News
Dade Medical College has been in the news for reasons that include being sued by former employees and the owner being charged with law violations. Former owner Ernesto Perez abruptly closed the school in November of 2015, giving faculty and students less than a day's notice.
Details
In 2014, the owner of Dade Medical College filed a defamation lawsuit against Miami Dade College claiming false statements were made against them.
When Perez announced the closing of the school in 2015, he was already under federal investigation for "campaign finance violations."
Allegedly Perez failed to give ample notice of the school closure and Perez claimed he could no longer afford to operate the school.
In 2016, Perez made a plea deal with prosecutors for obstruction of justice and illegally making campaign donations and served 60 days house arrest.
Takeaway
This section discussed the abrupt closing of Dade Medical College and the lawsuits and scandals surrounding the owner Ernesto Perez. The next section will go over your options for Dade Medical College Loan Forgiveness and the requirements for each option.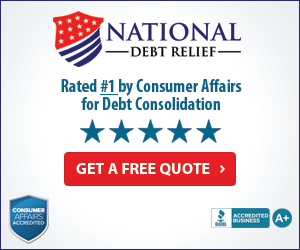 Dade Medical College Loan Forgiveness
If you were misled by Dade Medical College or you were enrolled when it abruptly closed its doors, you may qualify for loan forgiveness. These loan forgiveness options that you will learn about in this section apply to federally funded student loan debt only.
Details
Borrowers Defense Against Repayment– If you can prove Dade Medical College steered you into obtaining student loans through deceptive business practices, you could qualify for discharge under this option.
School Closure Discharge- This option is available if you were enrolled in the school when it closed and the closure prevented you from completing your education program.
Income-based Repayment Plans– If you enroll in an income-based repayment plan, you may receive loan forgiveness on the remaining balance after 20-25 years.
Public Service Loan forgiveness– This option will forgive your loans after making 120 on-time payments and working for a qualified employer full-time while making the payments.
Takeaway
This section went over the different options that you have to help get rid of your federal student loan debt from Dade Medical College. The final section will summarize what you should have learned after reading the guide and what to do if you need assistance.
Closing
This guide was intended to make you aware of the options available for Dade Medical College Loan Forgiveness and what to do about your loans. If you feel that you qualify for these options and you need help exploring them, help is available to you.
We have expert student loan debt specialists available to assist you, contact our office today to learn more about your options.