If you are struggling under debt, you can hire a credit card debt relief company to help you negotiate it. Debt relief companies are businesses that negotiate with your creditors on your behalf. They convince the companies that you owe money to accept less than you owe as settlement of the debt.
A debt relief company is an excellent choice if you can't pay your debts, have unsecured debts, or can repay if your debts are reduced. You can also use a debt relief company if you are considering declaring bankruptcy or are 5-6 months behind on your payments. Below are factors to consider.
Factors To Consider When Choosing The Right Debt Relief Company
Here are crucial things to think about when choosing the best credit card debt relief companies.
1. Experience
The length of time a company has been in business is an important consideration to make when hiring a debt relief company. The best company to hire is one that has been in business for at least five years. They will have experience and can show you the millions of debt they have settled for their previous clients. A company that has been in operation for 1 or 2 years may not have the necessary experience to help you with your problem.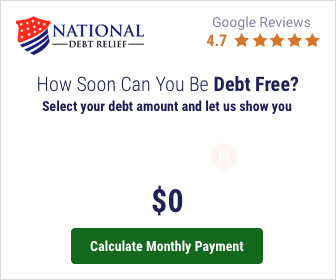 2. Cost
It is vital to ask about how much the company charges for its services. Ensure that the company you hire is one that you can afford. A good company will not ask you to pay before they have negotiated your debt to your satisfaction. Do not hire a company that asks for payment upfront, as those could be scam artists. It is best to hire companies that charge flat fees instead of companies that charge a percentage on debt negotiated they settle.
3. Their Negotiation Ability
Ask the companies about their ability to negotiate with all your creditors. Be wary of a company that promises to negotiate with all your creditors. Major creditors are usually willing to negotiate but smaller lenders will not.
4. Your Debt
It is crucial to find out whether you are a good candidate for debt settlement. If you are a couple of months behind on your payments, you qualify for debt settlement. You also qualify for debt settlement if you owe at least $10,000 on unsecured loans and can make monthly payments to the debt relief companies. The right company for you will ensure that you are aware of the monthly payments you will need to make over the next 2-4 years to cover the debt.
5. AFCC Member
Ask the company whether they are members of the American Fair Credit Council. The AFCC serves as the watchdog of the debt relief companies. All members of the AFCC are expected to deal with their customers transparently, fairly and honestly. If the company you are considering is not a member of AFCC or is vague about its membership, do not hire them.
6. The Settlement
Credit card debt relief companies can help reduce your debt by half, but that is not guaranteed. Ask them about the amount they can relieve you. If they promise to reduce your debt by half or more, do not trust them.
Qualities Of A Good Relief Company
Here are some qualities of a good debt relief company.
1. Qualified Consultants
A good debt relief company will have trained and qualified consultants. Credit card debt relief companies hire tax lawyers, former IRS employees, and Certified Public Accountants. These employees will also have received training in credit counseling or settlement, depending on their specialty
2. Open About Costs
The best credit card debt relief companies to consider are those that are open and clear about the cost of their services. If they are vague and keep dismissing the question of costs, you may be dealing with dishonest people. Good companies will also offer you repayment plans that do not have hidden service charges that inflate the bill without your knowledge.
3. Offer realistic Solutions
The two main ways to deal with debt are offers in compromise and installment agreements. If the consultant has other ways that he or she insists on, then you should look for another company. If they make unrealistic promises on the amount of debt relief they can negotiate, it is best to look for a different company
Good Company History
Pick a company that has not had many lawsuits and complaints. A company that has had many legal problems is likely to have made many mistakes in the past. It is also helpful to look at their online reviews. A company with few or no lawsuits or complaints is very likely to help
Reputable Debt Relief Companies You Can Hire
Here are the best credit card debt relief companies you can hire to help you with your debt settlement.
1. CuraDebt
CuraDebt is a debt relief company that specializes in unsecured debts and tax debt issues. It was established in the year 2000 and has since helped a large number of people to negotiate their debts. They have a large team of trained experts who have more than 50 years of combined experience in tax debt relief and tax relief. The company has received various awards and certifications. They are a member of the AFCC and the Netcheck Business Bureau; and have received top ratings from Top Consumer Reviews.
2. Freedom Debt Relief
Freedom Debt Relief is the largest debt negotiator in the country. The company was established by Andrew Housser and Brad Stroh, who saw the need for consumer-friendly debt relief services. The company specializes in helping people find the best debt solutions. Freedom Debt Relief hires top finance experts with experience working in the IRS, top financial institutions and tax law.
3. National Debt Relief
National Debt Relief is a top-ranked debt relief company that serves clients around the country. It has helped resolve up to 1Billion in debt for the thousands of clients they have worked with. National Debt Relief is Headquartered in New York and employs top professionals to work with their clients.