Are you a student at Chamberlain University? Do you have loans that you need to take care of? If so, there are a few different repayment and forgiveness options available to you.
The cost of a college education can be daunting, and students often take out loans to cover the expenses. When it comes time to repay those loans, the task can seem overwhelming. Fortunately, there are several loan forgiveness and repayment options to make the process easier.
This article will discuss the different options available to students of Chamberlain University.
What is Chamberlain University?
Chamberlain University, otherwise known as Chamberlain College of Nursing, is a for-profit university with its main campus in Chicago, Illinois. The school offers master's, bachelor's, and doctoral degrees in nursing and public health care.
The school was established in 1889 as the Deaconess School of Nurses. It wasn't until 2005 that it became Chamberlain University after DeVry Education Group purchased it.
Today, Chamberlain University has campuses in Chicago, Indianapolis, and Charlotte and an online campus. The school has approximately 19,000 students.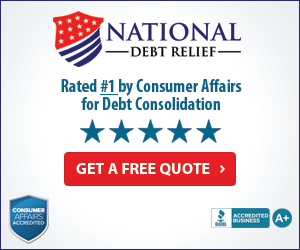 Loan Forgiveness and Repayment Options
There are a few different loan forgiveness and repayment options available to students of Chamberlain University.
Income-Driven Repayment Plans
One option is to enroll in an income-driven repayment plan. Income-driven plans are designed to make repayment more affordable by basing your monthly payments on your income and family size.
There are four different income-driven plans:
Income-Based Repayment Plan (IBR)
Pay As You Earn Repayment Plan (PAYE),
Revised Pay As You Earn Repayment Plan (REPAYE), and the
Income-Contingent Repayment Plan (ICR).
The income-driven plans offer loan forgiveness after 20 or 25 years of repayment, depending on the plan.
Student Loan Consolidation
Another option is to consolidate your loans. Consolidating your loans means combining all of your loans into one loan with a new interest rate and repayment term.
Consolidating your loans can make repayment more affordable by lowering your monthly payments. It can also lengthen your repayment term, which can mean you'll pay more in interest over the life of the loan.
Public Service Loan Forgiveness(PSLF)
Another option is public service loan forgiveness. If you work for a government or not-for-profit organization, you may be eligible for loan forgiveness after making 120 qualifying payments.
Public service loan forgiveness is available for all types of federal loans, including Direct Loans, Stafford Loans, and Perkins Loans.
Borrower Defense to Repayment
Borrower defense to repayment is a program that allows borrowers to have their loans forgiven if they can prove that the school misled them or engaged in other misconduct.
To qualify for borrower defense to repayment, you must file a claim with the Department of Education.
The Department of Education will review your claim and decide if you are eligible for loan forgiveness.
Total and Permanent Disability Discharge
If you become permanently disabled, you may be eligible for a total and permanent disability discharge. This means that your loans will be forgiven, and you will no longer have to make any payments.
To qualify for a total and permanent disability discharge, you must provide proof of your disability to the Department of Education.
Each option has its benefits and drawbacks, so it's important to weigh your options and choose the repayment plan that best suits your needs.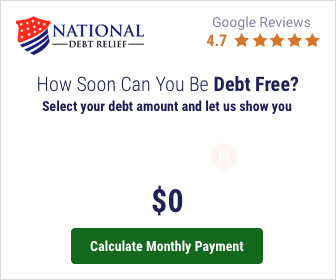 For more information on loan forgiveness and repayment options, visit the Department of Education's website: https://studentaid.ed.gov/sa/repay-loans/forgiveness-cancellation/public-service.
Chamberlain University Tuition and Fees
For the academic year 2021-2022, the estimated undergraduate tuition & fees at Chamberlain University is $23,970.
However, the cost of attending the University varies depending on the program and the campus you choose. For example, the estimated tuition & fees for the online undergraduate program is $11,970.
You can check the tuition and fees for your specific program and campus on the Chamberlain University website.
Chamberlain University Acceptance Rate
The acceptance rate at Chamberlain University is 100%.
Chamberlain University Reviews
Chamberlain College has a 3.7/5 rating on Google and a 3.5/5 rating on Glassdoor.
Students who have attended Chamberlain University generally rate the school positively, citing its Affordable Tuition, Career Services, and Flexible Learning Options as some of the school's strengths.
However, some students complain about the school's lack of on-campus resources and high tuition costs.
Overall, Chamberlain University is a highly rated school with a variety of program options and campuses to choose from.
If you're considering attending Chamberlain University, it's important to read reviews from current and former students to get a better idea of what the school is like.
Need Help with student loans?
If you're having difficulty keeping up with your student loan payments, or want to learn more about your alternatives, do not hesitate to contact us. You can call or fill out a form and speak to one of our student loan advisors.
We have a number of resources that can help you make the best decision for your financial future.