Are you a Berkeley College graduate struggling to make your student loan payments? If so, you may be eligible for one of the many loan forgiveness or repayment options available.
This article will discuss the different programs available to former students and apply.
According to Investopedia, student loans in the united states recently topped 1 trillion dollars. Unfortunately, many graduates struggle to make monthly payments after they leave school.
If you are one of these people, you may be wondering if there is any way to get your student loans forgiven or reduced. Luckily, the department of education offers a variety of programs that can help you accomplish this.
About Berkeley College
Founded in 1931, Berkeley College is a private, for-profit institution located in New York and New Jersey. The college offers degrees in various fields, including business, information technology, health sciences, and liberal arts.
Being one of the largest for-profit colleges in the United States, Berkeley College has a large student population. It offers a wide range of student services, including financial aid and loan forgiveness programs.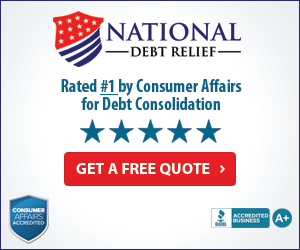 In addition to its on-campus programs, Berkeley College also offers online degree programs for students who cannot attend classes in person.
Berkeley College Student Loan Forgiveness Options.
The United States Department of Education offers several different loan forgiveness programs for students who have attended a qualifying institution. Berkeley College is one such school.
Berkeley College offers several loan forgiveness and repayment options for its graduates. These programs include the following:
The Public Service Loan Forgiveness Program
This is likely the most popular loan forgiveness program available, and it is designed for graduates working in the public sector.
The program forgives the remaining balance on your Direct Loans after making 120 qualifying monthly payments. To be eligible for this program, you must work full-time for a government or not-for-profit organization.
A new waiver for the PSLF.
As stated earlier, to be eligible for the PSLF, you must work full-time for a government or not-for-profit organization and make 120 qualifying monthly payments.
However, in 2021, in response to the COVID-19 pandemic, the U.S. Department of Education introduced a supposedly new waiver for the PSLF.
It was announced that it would temporarily ease some requirements to allow more people to qualify for the program. For E.g., instead of the 120 monthly payment requirement. The new waiver will enable borrowers to receive forgiveness based on their qualifying public service employment regardless of their loan type or repayment plan.
The program is set to expire on October 31, 2022.
To know more about this, please click here.
The income-based repayment program
The income-based repayment program is available to students who cannot afford to make their monthly student loan payments. This program caps your monthly payments at a percentage of your income and then forgives the remaining balance after 25 years.
There are four different income-based repayment plans:
Pay As You Earn Plan
Revised Pay As You Earn Plan
Income-Contingent Repayment Plan
The Income-Based Repayment Plan
Each plan offers different benefits and has its eligibility requirements.
The Borrower Defense to Repayment program
The Borrower Defense to Repayment program is available to students who have been defrauded or misled by their institution.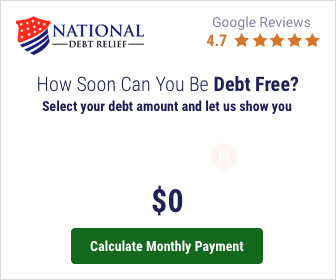 If you have taken out a loan to attend Berkeley College and feel that you were defrauded or misled by the school, you may be eligible for this program.
The program can cancel students' loans who their school deceived into taking out loans that they did not need or could not afford.
Still, under this option, the Biden administration, on March 2021, announced that it would be canceling over $1 billion in federal student loans for 72,000 borrowers. However, this only applies to borrowers whose claims have already been proven.
To know more about this, please click here.
Student Loan Consolidation
Student loan consolidation is the process of combining multiple student loans into one loan.
The benefit of student loan consolidation is that it can lower your monthly payments by extending your repayment term. It can also save you money on interest charges.
To be eligible, you must meet the following requirements:
You must be a U.S. citizen or an eligible non-citizen.
You must be the age of majority in your state.
You must not have defaulted on any federal student loans.
You must not have exceeded your aggregate loan limit.
TPD discharge
The Total and Permanent Disability discharge is available to students who have become permanently disabled and can no longer work.
To be eligible, you must provide documentation of your disability from a qualified professional.
Once you are approved, your loan will be forgiven, and you will no longer have to make any loan payments.
Special Student Loan Forgiveness provision for Berkeley College Graduate.
On March 2, 2022, Mayor Adams announced that he would be delivering $20 million in debt relief to former Berkeley College students.
Berkeley College Lawsuit
The agreement followed a 2018 lawsuit against Berkeley by the New York City Department of Consumer and Worker Protection (DCWP).
The lawsuit alleged that the school used predatory and deceptive practices to lure students into taking out high-interest loans.
The settlement, which was agreed on January 11, requires Berkeley College to cease collecting student debt incurred before January 1, 2019, and pay $350,000 to the city, which the city says will be used for restitution payments.
To read more about this, please click here.
Berkeley College Tuition and Fees
The tuition for the undergraduate degree program for the 2021/2022 academic year is $25, 900.
Please visit this website for more information about tuition and fees.
Berkeley College Reviews
The Google rating for Berkeley College is 3.6 stars. The Yelp rating is 2.5 stars.
The main reason for negative reviews is the high cost of tuition and fees. Many students feel that the school misled them about the cost of attendance.
Others have complained about the quality of the education they received. Some students feel that the classes are too easy and do not learn anything.
Others have complained about the lack of resources, such as tutoring services and library resources.
On the other hand, many students have had positive experiences at Berkeley College. They appreciate the small class sizes and the professors' attention.
Berkeley College Acceptance Rate
The acceptance rate at Berkeley College is 94%.
Need Help with student loans?
If you're having difficulty keeping up with your student loan payments, or want to learn more about your alternatives, do not hesitate to contact us. You can call or fill out a form and speak to one of our student loan advisors.
We have a number of resources that can help you make the best decision for your financial future.