Becker College based out of Worcester, Massachusetts recently publicized the announcement of the school's closure effective at the end of the academic year. This means that Becker College loan forgiveness options will be made available to a number of students that currently or previously attended the school.
This article will give a background about Becker College, the reason the school is closing, and a brief overview covering student loan forgiveness options available.
About Becker College: Locations, Tuitions, Degrees.
Becker College is a private college formed in 1784 joining Leicester Academy and Beckers Business College and was the first nonsectarian school that accepted females. The school changed its name in 1926 to Becker College of Business, in 1943 to Becker Junior College of Business, and in 1990, Becker College.
Key Details
There are two locations of Becker College, Leicester, and Worcester, Massachusetts and online, this was launched in 2014 offering a bachelor's in Business Administration.
Becker College offers Associate's, Bachelor's, in criminal justice, nursing, business, legal studies, and sciences, and Master's degree programs in mental health and media fields.
The cost to attend the school is $56,000 annually including room and board for undergraduate students, students living off-campus pay $42,000 for tuition.
Take Away
This first section spoke about the history of Becker College and the cost to attend the school for undergrad full-time students. There were a number of name changes for the school before it became what it is known as today, Becker College.
Section 2 will provide more information about the school closing and other negative news that the school has been involved in.
Why is Becker College Closing?
The school voted on March 28, 2021, to close its doors effective August 31, 2021, this announcement was made public on March 29, 2021. The campus will close May 8, 2021, for students currently living on campus and the last graduation ceremony will be May 8, 2021.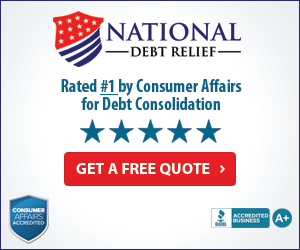 Key Details
In 2018, a former student accused Becker College of violating federal law by expelling him from school without proper accommodation for his disability. The lawsuit claimed that the school violated the Americans with Disabilities Act and requested the school to reimburse his tuition and related expenses. The school denied the claims and requested that the lawsuit be dismissed stating the student was responsible for his pain and suffering.
Both locations of Becker College will permanently close their doors on August 31, 2021, as the effective date of the official school closure.
Board of Trustees at Becker College cited COVID-19 combined with lack of sufficient endowment and a decrease in enrollment as the reason for closing.
Prior to COVID-19, the school was struggling to keep its doors open, students are given the option to transfer to pathway schools.
Take Away
In this section, you were provided with further details about the school closing, including why they are closing and which locations will be closed.
In section 3, a brief overview of the Becker College loan forgiveness options will be provided, to give students an idea of what to expect.
Becker College Loan Forgiveness Options
There are 4 main Becker College loan forgiveness options available to current and former students of the school with federal student loan debt.
Key Details
Take Away
The final section gave you information regarding the available Becker College student loan forgiveness options that you may qualify for
Conclusion
This article was intended to provide current and former students of Becker College with the information needed about Becker College student loan forgiveness options. If you feel that you may qualify for Becker College loan forgiveness contact our office and speak with a student loan expert for assistance.