Alltran Education is a private collection agency and a subsidiary of Alltran, formerly known as United Recovery Services. Normally, lenders who offer student loans utilize the services of debt collectors to make the collections easier for them, especially if the financing company is big. And to be honest, student loan collections are way more stressful than the loan application itself.
Some debt collectors are using abusive behavior throughout the collection process and they are scaring students who are trying to catch up with the monthly payment no matter how hard the situation is. If you have experienced the same, there's a way to stop student loan collections and you will learn them in this blog.
Among the collection agents in the country, Alltran Education is a company that rings a bell whenever heard. The reason for that is its improper handling of collections from student borrowers. If you have encountered them while you are paying your student loans, here's what you need to know about this agent.
Who is Alltran Education?
Alltran Education is a private collection agency and a subsidiary of Alltran, formerly known as United Recovery Services. It handles the loan collection of hospitals and the federal and state government. If you have defaulted from your federal student loan with the Department of Education, you will likely receive a call or letter from them regarding your payment.
Alltran Education is not the original lender of your student loans. The reason why they are contacting you is because of your student loan default. Once you default, the Department of Education will try to solve the problem through its Default Resolution Group or Debt Management and Collections System. This group will contact you first and in case they fail to collect the payments, their next step is letting a private collection agent take over the collection task. Rather than focusing on private student loans, Alltran Education specializes in federal student loans.
Is Alltran Education legit or scam?
Alltran Education is a legit company and accredited by the Better Business Bureau (BBB). It is also an ACA International member, which means that it is associated with credit and collection professionals across the country to build professional standards in the finance sector.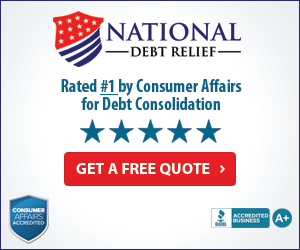 Since Alltran Education acts as a collection agency for hospitals and the government, it is required to comply with the Fair Debt Collection Practices Act (FDCPA) wherein it must follow the fair collection practices when doing its job. As part of the act, this agent is not allowed to call you every after an hour, harass you, or threaten you just to collect the payments. The phone call must not be made between 9:00 PM to 8:00 AM and it should not contact other people just to ask for your address. In case those happen, you can seek the help of a lawyer.
So, what happens when you get a call or a letter from Alltran Education? First things first–you have to know that you have your rights as a borrower. The agency should also tell you that it is a debt collector. The name and address of your lender should also be indicated within the letter or through the call so that you are informed of which creditor you are paying for. Sufficient information should be given to you to allow the process of debt collections. If you feel like the agent is violating the FDCPA, you can always ask for help.
Company details
Company Name: Alltran Education
Address: 5800 North Course Drive, Houston, Texas | 4001 E. 29th St. Suite 130 Bryan, Texas | 6505 South Lewis #260 Tulsa, Oklahoma 74136
Telephone Number: 888-377-5000 | 711 or 800-526-0844
Website: www.alltran.com
Complaints about Alltran Education
According to BBB, Alltran Education is receiving complaints from student borrowers. Starting in 2016, BBB has closed about 26 complaints against this collection agency. Despite having an A+ rating, it only has 1.5 stars as its average customer rating. Student borrowers are also complaining to the Consumer Finance Protection Bureau (CFPB) due to bad collection habits such as improper sharing of customer details, inappropriate communication strategies, trying to collect loans that are not from the customers, false representation, and insufficient information to verify the loan. These are becoming an issue and as a borrower, you can do something about it.
Can Alltran Education sue you if you don't pay?
Don't worry, Alltran Education can't sue you in case of non-payment of debts. They can only collect to the extent of their capabilities based on the standard rules and regulations. However, they can summon you through the help of the court if your loan is too significant to ignore. But of course, your rights as a borrower remain the same.
Can you sue Alltran Education?
Definitely. You have the right to file a case against Alltran Education on the grounds of harassment and threat. If you are a victim of the abusive behavior of this collection agency, you can take the matter to the court. You can use the help of a lawyer or a student loan advisor so you can make better decisions at this point. To do this, you also have to secure the documents proving that Alltran Education is mishandling the collection process. Keep the letter you receive from them or record the calls every time they phone you outside the normal working hours.
Having someone who you can work with at this point is really important, especially if you don't have experience dealing with legal matters. Also, there are student borrowers who try to reach out to Alltran Education for better communication. So before making it a big deal, ensure that you have tried to talk to them. It helps as well to provide your feedback on their website or reporting them to BBB so that more students will be aware of their collection issues.
How can you get your federal student loan out of collections?
Talking to Alltran Education to stop sending you letters or calling you outside the normal working hours might not be enough. This leaves you with the option to get your federal student loan completely out of collections. To do that, here are some of the effective ways to stop Alltran Education from calling you again.
1) Seek the advice of a student loan advisor.
Resolving the issue alone is obviously not as effective as fixing it with a student loan advisor. An advisor can educate you and recommend ways on how you can deal with problems involving collection agents. If this is your first time taking out a student loan and it happens that the debt collector is Alltran Education, a student loan advisor can walk you through the process of getting rid of them.
With an advisor, you can get a free consultation. He/She will explain to you the available programs depending on the situation you are experiencing. Some of the solutions you will hear are loan consolidation and rehabilitation. Usually, consultations are free.
2) Apply for student loan consolidation.
There is also an option for you to apply for student loan consolidation. This is beneficial for borrowers who have multiple student loans. If you have more than one federal student loan handles by Alltran Education, this is the best choice you have as you can consolidate all your loans into one.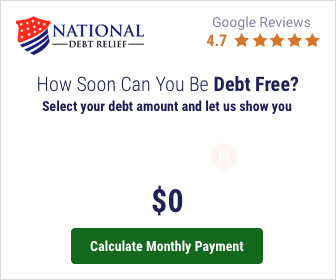 Having multiple student loans to pay for is a hassle. There are many things to remember–different interest rates, modes of payment, deadlines, and so on. But, if you will combine all those debts, you will only need to pay once. Most of the time, you will get a reasonable interest rate that is cheaper than the ones you will consolidate. Apart from saving money, it will also be convenient and more comfortable to finally stop Alltran Education from collecting your payments.
3) Rehabilitate your federal student loan.
Loan rehabilitation is another helpful method. This is a program that allows you to eliminate a wage garnishment by means of agreeing to 9 monthly payments to pay for your student loans based on your income or expense. According to this plan, the garnishment will only stop after the 5th month, which leaves you 4 months to pay the remaining before you can take out your loans from Alltran Education.
The rehabilitation program can only happen one time. This means that in case you default for the second time on the same student loan, you won't be able to avail of this method again. You will need to opt for another solution.
Don't forget that you have to sign a loan rehabilitation agreement letter to be sent to the collection agency. You can call them to check if it has been approved.
4) Pay in full.
Finally, paying in full is the easiest way you can disconnect from Alltran Education and your student loans. This method has a lot of benefits for you. First, you can save the cash that you will supposedly use to pay for the interest rate should you avail of loan consolidation or rehabilitation. Full payment will also eliminate your duties to pay your loans monthly. If you have savings and you think you can pay your student loans in full, choose this option for your own peace of mind.
With the help of a student loan advisor, you can get rid of collection agents easily. Just contact us for student loan assistance and we will make a schedule so we can talk. Our team of advisors will offer you the best solutions to stop Alltran Education from collecting your payments!