As of figures from October 2022, student loan debt in the United States has reached $1.745 trillion. Roughly 42.8 million borrowers have federal student loan debt, and the average amount of student loans per person is just under $41,000 when you factor in private student loans.
In August 2022, President Biden announced a plan to forgive $10,000 in direct loans (or up to $20,000 for Perkins loans and Pell grants). The forgiveness was set up to only be available for those eligible borrowers who fall under specific income levels andused the direct loan program, parent plus loans, and federal family education loans. The President's plan may assist all types of students who received loan money for higher education through loans–from those earning their bachelor's degree to those who graduated from medical school. Formal estimates from the Congressional Budget Office predict that the plan will cost $400 billion over a 30-year period.
Although the plan was put in motion in August, it does not have support across the board. Instead, the plan faces many roadblocks that need to be addressed.
The Current Status: Heading to the Highest Court
Two cases regarding student loan forgiveness are on their way to the Supreme Court. One lawsuit involves a case brought by six states, Arkansas, Iowa, Kansas, Missouri, Nebraska, and South Carolina. The second case arises out of Texas and involves two students from universities.
In both cases, courts blocked the plan, which means that student loan forgiveness must be upheld at the Supreme Court level to move forward. The entire fate of the plan rests in the hands of the conservative-minded Supreme Court.
At this point, the website to submit for student loan relief states, "Student Loan Debt Relief is Blocked," and they are not accepting applications right now. It also states that they are seeking to overturn the current court orders in place blocking student loan debt relief.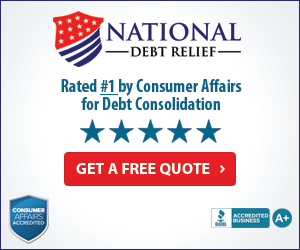 Oral arguments will likely be heard in February or March. The Supreme Court will issue a decision after that point.
Waiting for Student Loan Relief…What Now?
No one is sure what is next for student debt relief. However, many borrowers are wondering what they should do now while waiting for the Supreme Court to make a decision.
What Should Borrowers Do While They Wait?
Currently, federal student loan repayments are paused. This payment pause began in March 2020 and is expected to continue to 60 days after June 30, 2023. That is, student loan payments may not be required for federal borrowers until September 2023.
While payments are not required on federal student loans, it might be a good idea to continue making monthly payments. As inflation eases, it will make it harder for the White House to argue for continued delays in student loan payments. Making payments to pay off the loans may be a good idea while interest and minimum payments are paused. If debt relief occurs, any payments that would have been forgiven will be refunded to borrowers.
Even if the Bidden administration student loan forgiveness plan does not survive the challenge to the Supreme Court, other relief measures or financial aid might be available for certain college borrowers. For instance, the income-driven repayment plans and Public Service Loan Forgiveness program were recently revised so that more college students would qualify and benefit from this type of credit.
Borrowers might also have the option to negotiate with the Department of Education to consolidate or forgiven loans. The Education Department can currently settle up to $100,000 in loans per borrower under the current laws.
To learn more about other options to pay off student loans, check out the offers available from Debt Strategists.