Student debt has reached $1.2 trillion and veterinary technicians are particularly affected by this issue.
The average veterinary technician left school with $25,000 of debt which has made it difficult to establish careers and lives after veterinary school.
In 2016, a total of 233 Vet Tech Institute students began repayment on their loans. After three years, 5.1 percent (12 out of 233) of these students had defaulted on their debts. The lower the rate of default, the better!
If you are late on payments or if your earnings are being garnished. See How to Avoid Student Loan Wage Garnishment: Before and After It Starts for more information.
Fortunately, student loan forgiveness programs provide veterinary technicians the opportunity to lower monthly payments and loan forgiveness at the end of the term.
Find out whether you qualify for these repayment choices and loan forgiveness for veterinary technicians if you have the typical veterinary technician debt or even more. Let's take a closer look at: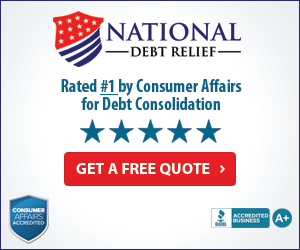 1. Enroll in an income-driven repayment plan
veterinary technicians may be eligible to enroll in an income-driven repayment plan.
These repayment plans can lower your monthly payment, depending on your income and family size.
Consider switching to income-driven repayment (IDR) plan if you have federal student loans to stay up with payments on a lower salary.
These programs adjust monthly payments to your income and living expenses, ensuring that they are reasonable.
IDR plans also offer the potential for loan forgiveness after 20-25 years of qualifying payments.
2. Consolidate your loans
If you have multiple federal student loans, you may want to consider consolidating them into a single loan.
This can make it easier to keep track of your payments and may reduce your monthly payment.
When you consolidate your loans, you will be given a new interest rate based on the average of the rates on the loans that you are consolidating.
3. Public service loan forgiveness
Veterinary technicians have the option to work for a non-profit organization. To qualify for public service loan forgiveness.
However, there are fewer job options as a result of this exchange. To qualify for loan forgiveness programs for Veterinary technicians, you'll most likely need to work in a high-need region or for a nonprofit facility.
Maintaining your eligibility for student loan forgiveness through these programs may restrict your wage, specialty, location, and job options.
If you're willing to make sacrifices, the public service loan forgiveness program can pay off in the long run.
4. USDA veterinary medicine loan repayment program
The Veterinary Medicine Loan Repayment Program (VMLRP) offers up to $25,000 per year for a maximum of three years to eligible veterinary technicians who agree to serve in a designated shortage area for at least three years.
Loan repayment advantages are restricted to principal and interest payments on government and commercial loans used to pay for your education at a recognized institution of veterinary medicine that resulted in a Doctor of Veterinary Medicine or equivalent degree.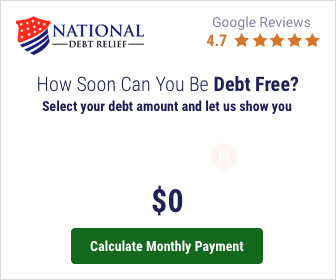 5. North Dakota State Veterinarian Loan Repayment Program
The Veterinarian Loan Repayment Program is a state-funded and administered loan repayment program for food animal veterinarians who want to practice in underserved regions.
The program is designed to attract new veterinary school graduates, but any veterinarian who has an outstanding college debt and is licensed to practice in North Dakota is eligible to apply.
Each veterinarian who is chosen might get up to $80,000 to help pay off their student loans.
The loan payback award cannot be more than the amount of the educational loan (s). Each year, three veterinarians may be chosen.
The North Dakota Department of Health requires each veterinarian who wins an award to sign a contract. The contract specifies the period of time the veterinarian must volunteer in a community or communities, as well as the award money.
6. Refinance Student Loans
veterinary technicians can also refinance their student loans.
If you have high-interest loans, refinancing them might save you a lot of money over the life of the loan.
In fact, several veterinary technicians have adopted this method to save thousands of dollars over the course of their loans.
Refinancing, on the other hand, is not for everyone. Some disadvantages may exist, such as the loss of some federal loan perks.
Before proceeding with your loan application, be sure you understand all of the benefits and drawbacks of refinancing.
Need Assistance with Student Loan debt?
If you're feeling overwhelmed by all of this information, we're here to assist. We've been assisting folks like you in getting their federal student loans out of default for a long time.
Call us right now to schedule a complimentary consultation. We'll come up with a plan that takes into consideration your current financial situation while also positioning you to reach your long-term goals.