Today women have higher college enrollment and graduate at higher rates than men, But educational enrollments haven't come cheap especially for women. Women borrow more to get ahead in the career field, But it later affects their future by the shackles of student loan debt.
In America, the total student loan debt has reached $1.5 trillion spread over 44 million borrowers. on average, Students graduate with approximately $37,000 in student loan debt.
Millions of Americans pursue college degrees in hopes of creating a bright future for themselves.
American Association Of University Women "Never before have so many owed so much. And the implications of this situation are enormous."
Women College Enrollment Rates Since 1881
The AAUW was founded in 1881, around that time only a small fraction of women got college degrees. since today women earn 57% of bachelor's degrees. From associates degrees to doctoral degrees, and across all school types, women in college took on initial student loan balances that were about 14% greater than men in 2015–2016.
In addition to this fact since 1987, 14% of the median price of college attendance doubled. The gap between household incomes and the price tag of college is filled with student loans, which are readily available to almost all students. But these loans are difficult to discharge in bankruptcy, meaning they are extremely risky for some who rely on them to attend college.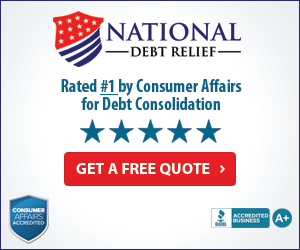 According to an analysis done by the AAUW's federal government data has found that women are more likely to take on debt: 41 percent of female undergraduates took on debt in 2015–16 (the latest figures available) compared to 35 percent of male undergraduates. On average women take on more debt than men at almost every degree level and type. On average across degree levels, women in college took on initial student loan balances that were about $2,700 greater than men's.
Wage Gap Among Men and Women
Women's debt inequity is compounded by the gender pay gap, college-educated women working full-time earn 26% less than men-and the gap widens over time. Despite the equal pay act that's fueled by status quo economics, women are paid less than men for the same amount and type of work. Reasons for higher student loan debt are varied especially for women, after graduating once entering the workforce, that's where the problems begin.
According to a report titled Buried in debt by student debt crisis & summer, men do not face the same obstacles in the workplace & economy as women. on average, women earn 80.5 cents for every dollar a man earns.
"With no end in sight, my student loan debt will hold me back from savings, investing, and buying a home," said Victoria one out of thousands that participated in a survey.
According to the survey, 44.75% of women said making their next payment will be a struggle, 65.19% said they never had a family member help with their monthly payment, 79.95 % aren't able to save for retirement, 59.89% don't go on vacations and 55.29% are unable to buy homes.
Race and Ethnicity
Ethnicity race also impacts greatly. According to the AAUW, studies show that African American women take more student loan debt on average than any other ethnic group.
African American and Hispanic women struggle more than any other group with a slower debt repayment rate.
Challenges are also more complicated for women with children, about a third of women with student loan debt reported they had trouble covering their basic living expenses over the past year due to their student loan burden.
While the average amount of debt for women amounts to $21,619 the average amount of debt for African American women exceeds $30,00. women are twice as likely to attend for-profit colleges, which cost more and have lower quality degrees.
For-profit Colleges Targeted Women
For-profit colleges attract more women in part by offering convenient class structures for single mothers, the problem is that even if they finish the quality of the degree is much lower from a for-profit college, so their ability to pay back the loan will be more difficult.
Chastity Diaz Who Attended Drake College of Business: I was promised an education while homeless and pregnant. The school shut down after I graduated and I have been in debt for 10 years no matter how much I pay off it stays the same rate and it keeps taking my taxes and garnishing my wages, I am still homeless because of this.
Women Don't Know Enough About Their Student Loans
According to a survey done by the AAUW around 37% of women reported not having the same understanding of how to pay off student loans, as compared to 20% of men. Women also reported being more interested in taking free personal finance courses than a free month's rent than men were.
The study also found that women were less likely to have heard of student loan refinancing. men were more aware of it, Making it more likely for men to have refinanced their student loans than women.
And to make things even harder for women and students with student loan debts, the trump administration has proposed making college even more expensive by slashing student aid and rolling back loan forgiveness programs, these policies will drive up the student debt burden for all students.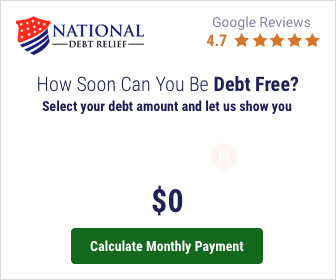 The Good News for Women
According to a recent study from Merrill Lynch & age wave , women are launching faster into financial independence than men are (despite holding more student loan debt). By the age of 30 men are twice as likely to rely on parents for support than women are in nearly all expense categories, women also have a more long-term view of their finances than men, which helps them prioritize paying down their debt versus enjoying life now.
You Are Not Alone
Research what options you have for a repayment plan depending on your financial situation and if you are in default or collections there are steps you can take to slowly make your way out.
Don't feel embarrassed to talk about your loans share your situation with trusted friends, family, financial planners, or even your lender. Keep your self-active exercising, running, and going for a walk it's important to be kind to yourself.