If you are a former student of Remington College, then it is possible you may qualify for Remington College student loan forgiveness.
And if you have outstanding student loan debt from Remington College there are a number of student loan forgiveness options that will help you take care of your outstanding loans.
This guide will go over what some of your options are, how to apply, and what you need to know about Remington College.
About Remington College
Remington College is a non-profit institution with around 16 campus locations throughout Texas, South Carolina, Louisiana, Florida, Tennessee, Ohio, and Alabama. The headquarters of Remington College is located in Florida. The school was founded in 1940 and began offering online degree programs in 2009.
Remington College Lawsuit Complaints
In 2011, Remington College was sold for $136 million, and changed to a non-profit status the same year. Prior to being sold, the college was constantly receiving backlash and was the target of complaints about their recruiting practices.
In 2010, ABC Action News went undercover and spoke with a Recruiter at Remington College. The producer posed as a prospective student and convicted felon interested in the Criminal Justice program in Texas. The recruiter at the school gave false and misleading information to the "prospective student" by enrolling him in a program that he wasn't qualified for.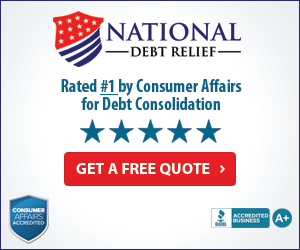 In 2010 Remington College was among over a dozen other for-profit schools investigated and sanctioned, by the Government Accountability Office(GAO) for deceptive tactics and fraud.
According to the GAO, these deceptive tactics included falsifying information on federal aid paperwork, misleading prospective students about accreditation, graduation rates, employment prospects, and the cost of the program.
Remington College Student Loan Forgiveness Options
Borrower's Defense Against Repayment
If you were the victim of deceptive and fraudulent practices and/or you were misled to take out loans to attend the school, then you may qualify for Borrower's Defense Against Repayment Discharge.
This discharge is for your Direct loans that you took out to attend Remington College. If your BDAR application is approved you may receive Remington College student loan forgiveness for a portion or all of your loans used to attend this school.
You would need to fill out an application on the student aid website. When you fill out the application, you need to include the following:
Dates and proof of enrollment
Documentation supporting the alleged allegations against the school.
Correspondence from the school
Copy of the course catalog or enrollment agreement
When you fill out the application you need to be very detailed in explaining the allegations against the school. After you have submitted your application your loans will be placed in a temporary forbearance status until a decision is rendered. You will be notified by email regarding the status of your application.
Closed School Discharge(Hawaii Campus only)
On 09/17/2018, the school announced that it would be closing the Honolulu campus effective 02/21/2020. If you attended this campus and were unable to complete your program of study you may be eligible for closed school discharge.
To qualify, you cannot enroll in the teach-out program, and you need to have been enrolled in the school on 02/21/2020 or not have withdrawn 120 days prior to this date.
The school will send you an application for discharge, or you can contact your student loan servicer to see if you are eligible. You will need to provide the following information for this discharge:
Name of the school and dates of enrollment
The program you were studying
A copy of your transcripts from the school
False Certification Discharge
If the school falsified and certified information regarding your qualifications to receive a loan you could qualify for forgiveness under the False Certification Discharge.
This includes you not meeting the legal requirements to obtain employment for the program you enroll in. For example, enrolling in the Criminal Justice program in Texas, and being a convicted felon.
To apply, contact your loan service provider, or fill out the application online at the student government website.
Final Thought
If you need help with managing your Remington College student loan forgiveness options, we can help. Contact our office immediately if you have questions regarding the options available to you. We have expert student loan specialists ready to take your call and help you with your student loans.