Are you worried about your chase student loan? Well, you are not alone. Dealing with chase students' loans can be a challenging task, especially in a time like this when the World is struggling with the deadly Covid-19.
A recent debt report released showed that USA university students' owed lending institutions a whopping $1.7 trillion.
However, this figure is predicted to reduce with the adoption of online learning. This will also increase student loan forgiveness requests due to paralysis witnessed in the learning sector.
Below are the best ways to offset these chase Student loans. 
1. Application to Refinance the Student Debts with a Consigner
Whenever you have an unstable monthly income or low credit score, you can get a cosigner to refinance your student loan. A consigner can be your spouse, a close family member, or your parent who can help the approval for your chase student loan refinancing.
Moreover, this can be a smart move since you will be lucky to receive a reduced interest rate. Picking a close relative or a family member is essential since they sign to make payments when you cannot pay.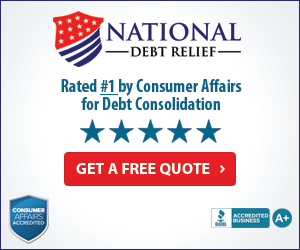 2. Refinancing of Student Loans
Student loan refinancing is one of the fastest and easiest ways to offset your education liability. Furthermore, you can combine other student loans to a single student loan with a reduced interest rate.
You can also set new loan terms such as negotiating fixed or variable interest rates with a repayment period ranging from 4 to 20 or more years. However, eligibility is limited to; a recurring and stable income, a considerable debt-to-income ratio, and a credit score of over 650.
3. Remitt Payments on your Student Loan the Traditional Way
Paying off the student loan the traditional way means submitting payments on time and via the standard procedures. In this plan, there are two applicable methods to aid you in remit payments.
Snowball Method: It is the most ideal for debtors who favor peace of mind. This plan involves paying the minimum balance and then beginning by offsetting your least balance as you move up the pecking order until your loan is fully serviced.
Debt Avalanche Method: The method is ideal for debtors who contemplate minimizing the loan interest. With this method, you first focus on servicing your monthly minimum amounts, then begin by settling the uppermost interest rate while moving down the pecking order until you fully repay your loan.
4. Applying for Student Loan Forgiveness
Currently, there are various types of student loan forgiveness plans issued by the government. They include.
Teacher Loan Forgiveness: The facility applies to full-time teachers with five years in educational service agencies or low-income elementary and secondary schools. Here you are eligible for a student loan forgiveness of up to $17,500 on your direct loans.
Closed School Discharge: The facility applies to those students who had enrolled in colleges and soon after the school closed indefinitely. You automatically become eligible to release the federal loan.
Borrower Defense Payment: This plan applies to students who can prove that the school violated admission laws or misled you to enroll and apply for the loan. If the claim is genuine, you will be eligible for student loan forgiveness.
Public Service Loan Forgiveness: The facility applies to those students working for either not for profit entities or the government. However, the facility can be granted after remission of 120 qualifying monthly payments.
Temporary Expanded Public Service Loan Forgiveness: Applicable to those state staff denied applying for the Public Service Loan Forgiveness facility. Notably, the facility is offered on a first-come, first served basis by the Department of Education,
Conclusion
Every student follows a different path either while or after school. This also explains the variations in loan servicing. Do due diligence to select a plan that best suits you.