If you receive a notice of intent to offset from the IRS, it can be concerning. You may be wondering what this means for your taxes and when the debt will be paid.
This article will explain what a notice of intent to offset is and what you can expect if the IRS decides to move forward with this process.
More: IRS Hardship Program: Can Help You Pay Tax Debt.
Notice of Intent to Offset
The IRS can seize your tax refund or other federal payments when you owe federal back taxes. The IRS manages offsets for Federal taxes owed.
The Department of Treasury's Bureau of Fiscal Service (BFS) conducts the Treasury Offset Program (TOP) and issues IRS tax refunds. BFS handles all other offsets. Therefore, through TOP, BFS may reduce your federal tax refund for other liabilities.
What does notice of intent to offset mean?
What Is a Notice of Intent to Offset? The "Notice of Intent to Offset" informs you that you have taxes to pay and that the federal government will confiscate a portion or all of your federal payments.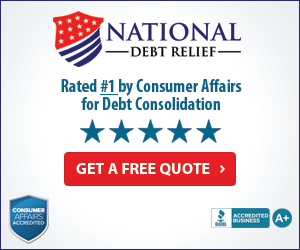 Why did I receive a notice of intent to offset
If you owe a significant amount of money in back taxes, you may have received a Notice of Intent to Offset.
The IRS frequently offsets federal tax refunds, but it may also take other sorts of federal payments.
Please pay close attention to this notification so that you can ensure that the information is accurate. The notice of intent to offset federal payments contain the following:
The taxpayer's name
The original amount of your federal payment
The amount you'll receive after the offset
The agency that is taking your money
The agency contact information and how to dispute the amount
If you owe more than the amount of your tax refund, the BFS (Treasury's Bureau of Fiscal Service) might offset your total payout. The IRS can also offset future tax refunds if you don't resolve your taxes.
How the Treasury Offset Program Works
The TOP is a division of the United States Department of the Treasury. The Bureau of the Fiscal Service (BFS) administers it. When you receive a payment from a federal agency, such as a tax refund, it is handled by the BFS.
The BFS also obtains information on your past-due obligations from creditor agencies like the Department of Education.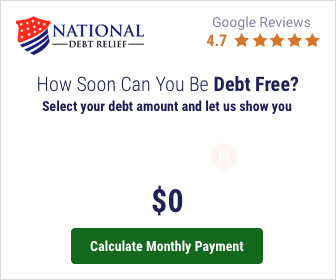 Before any offset to payments occurs, the BFS must ensure that the following are true:
The federal payment's tax identification number and name are the same as those listed for the delinquent borrower.
The federal payment is a payment that may be used to qualify for the TOP.
TOP will take your data once your liability has exceeded 90 days. If you owe money to the collection agency, it must send you notifications and provide you with an opportunity to dispute the amount due.
The Offset Program Can reduce federal Payments That.
The most usual offset is tax refunds. The offset program, on the other hand, may target any of the following payments:
Wages, including those paid by the military
Military retirement compensation, including pension payments from the government
Payments you receive as a contractor or vendor doing business with the government
Reimbursement and advances for government employees
Federal benefit payments, such as Social Security Benefits
State income tax refund
The IRS can offset a portion of federal payments, but federal rules limit the amount that may be deducted from certain kinds of funds.
The federal government, for example, can take your entire tax refund but generally can only obtain 15% of your Social Security benefits payments.
Liabilities That Can Be Offset
When you have any of the following kinds of delinquent obligations, your federal payments may be offset:
Federal taxes owed
State income taxes owed
Past due federal student loans
Federal agency non-taxes owed
Unpaid child support or spousal support obligations
Certain unemployment compensation liabilities you owe to a state
Contact the federal or state agency identified in the offset notice if you want to pay off your debt or dispute the amount owed.
What to Do If You Receive a Notice of Intent to Offset Your Tax Refund
You should first double-check the information in the offset notice to ensure it's correct. If you don't fight the amount owed and don't want to try to prevent the offset, there is nothing else you need to do.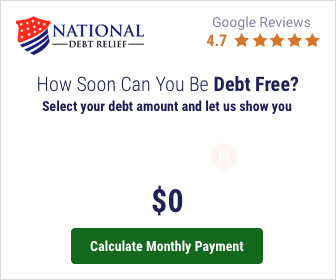 Depending on your circumstances, you may choose one of several alternatives if you're going to fight the offset.
How to fight a notice of intent to offset federal payments
Dispute the Amount Owed
Contact the agency mentioned in the offset notice to dispute your debt. You may have only a short amount of time to dispute your debt before the offset is enforced.
The entity that is collecting the liability is responsible for notifying BFS to cease or refund money that has been improperly offset if you have paid off your liability or do not owe the debt.
Please don't call the IRS directly, as they are not in charge of the TOP. As a result, if the liability does not relate to money owed to the IRS, the IRS cannot assist you.
Only call the IRS if the BFS letter informs you of a different amount than what is indicated on your tax return.
Filed a Joint Return and Your Spouse's Separate Liability Resulted in an Offset
You can get a portion of the joint tax refund if your spouse was injured and unable to work. To claim an injured spouse allocation, use Form 8379.
You can submit Form 8379 with your tax return or after the IRS has completed processing. When you claim an injured spouse allocation on your tax return, be prepared for it to take longer to process—up to 14 weeks.
You might also utilize the Married Filing Separately status to avoid a spouse refund offset, but first, consult with a tax professional about the benefits and drawbacks of this option.
If the Offset Applies to Federal Student Loans
You have 65 days from the date you get the Notice of Intent to Offset to challenge it. If you are making your regular payments or have paid your remaining balance, you may be able to avoid the offset.
To request a review before the offset takes effect, follow the instructions on your offset notice.
How to Avoid IRS Offsets
After you get an offset notification, you'll generally have 60 days to pay your full outstanding amount owing before it's canceled. If you've filed for bankruptcy before the offset, you may be eligible to avoid it due to the automatic stay on collections during bankruptcy.
If you cannot pay the amount owing in time, it's possible that an offset may be avoided by making payments or attempting to settle your outstanding debt.
However, this does not ensure that the government will not offset federal payments. While you are making monthly payments with an IRS installment plan, the IRS generally continues to offset your tax refunds.
Need Help With a Notice of Intent to Offset Federal Payments
You might change your tax withholding or anticipated tax payments to decrease the amount of money you'll receive in your tax refund check, which reduces the amount available for offset.
However, if you reduce your withholding too much, you may be required to pay underpayment fines.
Start with a Call Now to get IRS tax assistance resolving your taxes owing and avoiding IRS offsets if you need it.
More: Social Security Garnishment: Can IRS garnish social security?