There are many student loan forgiveness programs designed to help individuals struggling with student loan debt. Some of these programs are geared towards a specific profession and others are based on income.
There are a large number of Native American and Alaskan Natives that are unable to afford to pay off their student loan debts and are unaware of the programs that are available to help them. Aside from being able to take advantage of the many repayment and forgiveness programs available to all borrowers, there are a few programs designed specifically for American Indian and Alaskan Natives.
If you are a Native American and/or Alaskan Native, you should know what options are available to you to help with your student loan debt.
This article will cover the programs that are available for Native American student loan forgiveness, how to qualify for them, and other options that are available to help pay off student loan debt.
It is important to note that if you need assistance with developing strategies to pay off your student loans, our office is here to guide you.
Loan forgiveness
What exactly is student loan forgiveness? It is where the balance of your loan is set to zero and you are no longer responsible for payment of the loan. This is based on qualifying for various programs available through the Department of Education.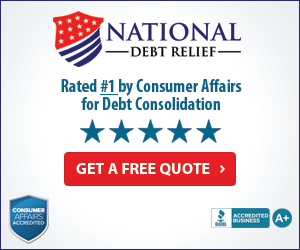 Paying for school
Unfortunately, grants and scholarships available to Native Americans and Alaskan natives do not fully cover the cost of tuition and supplies. Therefore, students take out loans to fund their education, not thinking about what happens after finishing school and facing debt.
US Army College Loan Repayment Program
If you are a Native American that served time in the US Army, there is a program that you may qualify for. This program is available to active duty and retired individuals that meet certain qualifications. This program will pay off your student loan debt provided that you meet specific qualifications listed on the US Army benefits website.
If this is a strategy that you would like to look into or have further questions about, you can contact our office to speak with a financial expert that can assist you.
Indian Health Services Loan Repayment Program
This program is for health professionals that commit to a 2-year service agreement to practice in different facilities in Native American and Alaskan Native communities. You are not required to be Native American or Alaskan Native to qualify, however, priority is given to those individuals.
This program will award up to $20,000 per year to repay your student loan debt. After the 2 years, the contract can be extended annually until the student loan debt is paid off.
Qualifications for this program include the following:
You must be a U.S. citizen
Have a health profession degree or you are in your final year of clinical training
Valid license to practice
Commitment to practice at an Indian Health facility
Can begin service agreement by September 30, for a term of 2 consecutive years
You cannot receive financial assistance from another government-funded program that would require a service commitment while in your contract period with LRP.
To apply for this program, you would visit the Indian Health Service website to begin the application process.
If you have questions about your eligibility for this program or you want to look into taking this route to help pay off your student loan debt, you can speak with one of our financial experts to help guide you.
Tribal College or University Cancellation
This provides for the cancellation of student loans in exchange for 5 years of eligible service at a tribal college or university. This is for service as a faculty member beginning your service on or after August 14, 2008. The way the program works is as follows:.
15% of the original principal loan amount for 1st and 2nd year
20% of the original principal loan amount for 3rd year and 4th year
30% of the original principal loan amount for 5th year
Note: These amounts also include interest that is accrued for each year of service.
Other ways to receive Native American student loan forgiveness
Aside from the options that are geared towards Native American and Alaskan Native borrowers, you do have other resources available.
Public Service Loan Forgiveness(PSLF) program:
Provides forgiveness for loans for qualified employment after 120 payments
Allows payments made while on an income-driven repayment plan to count towards the 120 payments needed for loan forgiveness
Some of the qualifications for this program include the following:
be employed by a U.S. federal, state, local, or tribal government or not-for-profit organization;
work full-time for that agency or organization;
have Direct Loans (or consolidate other federal student loans into a Direct Loan);
repay your loans under an income-driven repayment plan; and
make 120 qualifying payments.
If you feel that this is a program for which you may qualify for or if you have additional questions or concerns about the program, contact our office for assistance.
Income-driven repayment plans:
An income-driven repayment plan is another option to receive student loan forgiveness. You will be required to make monthly payments that are capped at 10% to 20% of your discretionary income depending on the plan that you qualify for.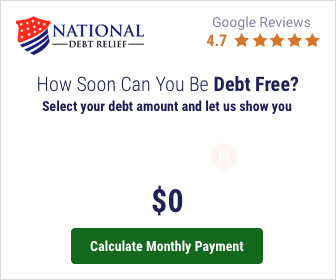 With an income-driven repayment plan, you will receive forgiveness after making payments each month after 20 to 25 years. These plans can be used in addition to the PSLF or can be used if you are denied PSLF.
Conclusion
Student loan debt does not have to be stressful to you as a Native American borrower. Many strategic options are available to you, to encourage you to either complete your education or handle your debt.
Remember that you are not alone if you have questions about any options discussed in this guide, feel free to contact our office to discuss ways to eliminate your debt.