Oakland-based Mills College recently announced that they will go from a degree-offering women's private college to a women's leadership institute by 2023. Current students need to know and understand how the restructuring of the school affects their Mills College loan forgiveness options.
This guide will discuss the background of Mills College, why they are closing, the significance of their closing, and the loan forgiveness options available.
Mills College: Locations, Tuition, Degrees
Mills College is a private, historical women's college that was founded in 1852 offering undergraduate and graduate degree programs in liberal arts and science. The school was initially founded under the name Young Ladies Seminary in Benicia, California, and moved to Oakland in 1871. By 2014, Mills College expanded its admission policy by opening the doors to transgender students.
Key Details
Mills College offers a number of undergraduate, Master's, and bachelors to master's accelerated programs and degrees focusing on arts and sciences.
The school is based out of Oakland, CA with a campus spread out over 135 acres of land.
Mills College underwent tuition reduction to respond to the decline in enrollment. The tuition including room and board before financial aid is approximately $44,000 as of the 2019-2020 academic year.
Take Away
This first chapter offered an overview of Mills College, including the cost to attend the school and the degrees offered.
In the next chapter, you will learn the circumstances surrounding the closing and restructuring of Mills College and any scandals or lawsuits involving the school.
Why is Mills College Restructuring?
In mid-March, 2021 current president Elizabeth Hillman announced the school will change from Mills College to Mills institute. The school has stated that this was due to a decline in enrollment and financial woes before the pandemic, "the pandemic worsened matters."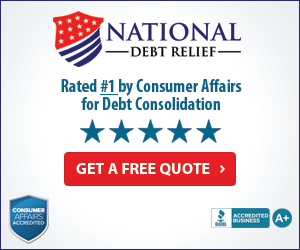 Key Details
Mills College made headlines in 2013 when they reached a settlement triggered by a 2010 investigation regarding claims of violating the Americans With Disabilities Act. No lawsuit was filed and Mills College was commended for its cooperation to fix the barriers and inaccessible devices for students with disabilities.
The Board of Trustees anticipates after fall 2021 ceasing enrollment of first-year undergraduates and granting final degrees in 2023 before shifting to Mills Institute.
Planning for the structuring of Mills Institute will be done over the next few months, this includes transitioning planning for pathway degrees and financial aid.
The transforming of the school into an institute will focus on women's leadership, and gender and racial equity.
Take Away
Chapter 2 went into more detail about the restructuring of Mills College's educational system, the school's 2013 settlement, and the future goals of the school.
The next chapter will focus on Mills College loan forgiveness options and what students can do to manage their loans.
Mills College Loan Forgiveness Options
Keep in mind that Mills College will not be closing its doors until 2023 possibly affecting the Mills College loan forgiveness options you qualify for.
Key Details
School Closure Discharge– To qualify for this option, you must be a student at Mills College when it closes or withdraw within 120 days of their closing. In addition to this, the closing of the school must prevent you from completing your academic program.
Income-Driven Repayment Plans– If you decide to withdraw from Mills College before they close, you can look into repayment plans based on your income. These plans require you to pay a certain percentage each month and will forgive the rest of your loan balance after 20-25 years.
Public Service Loan Forgiveness– After 10 years and making 120 payments under the PSLF program while working full-time for a qualified employer, your loans may be forgiven.
Take Away
This chapter provided you with the options that you have to receive help with your loans for Mills College and how to qualify.
Conclusion
This guide was designed to give insight into the future plans of Mills College and how it affects current students. The ending of Mills College will take a couple of years before it goes into effect, meaning students have sufficient notice to plan their Mills College loan forgiveness options.
If you need help managing your Mills College loans, contact our office and speak with an expert specialist to devise a customized plan for you.