Have you ever received a call from someone claiming to be calling from ASG Recovers and they are looking over your debts? Or maybe you missed the call and they left a voicemail, but it sure didn't sound like a robocall? You probably thought it was a spam call or another scam debt agency trying its luck.
It is easy to assume that you are being targeted by scammers when a strange number calls you about your debt. But not so fast, if the call came from ASG Recovers, then you might wanna read on.
We will discuss the steps you need to take to stop them from calling again. But first, let's look at the most obvious questions you're having now; who are ASG Recovers, and why are they calling you?
What is ASG Recovers?
ASG Recovers is not a scam they are a legitimate company fully licensed debt collection agency in the United States of America. It is a subsidiary of the bonded Account Services Group, which has over three decades of worldwide experience in accounts and debt management.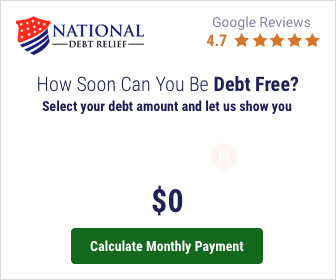 ASG Recovers operate in:
South Carolina, Alabama, Delaware, Georgia, Kansas, Mississippi, Montana, New Hampshire, Oklahoma, Pennsylvania, South Dakota, Virginia, Kentucky, Ohio, Missouri, and Vermont.
ASG Recovers Company Info
ASG Recovers Phone Number: (205) 627-7004
ASG Recovers Website: https://asgrecovers.com/
ASG Recovers address: 1823 Pine Ave Niagara Falls, NY 14301-2233
Doing Business As: ASG Recovers LLC aka ASG Recoveries LLC
Why is ASG Recovers calling you?
If you are getting a call or voicemail messages from ASG Recovers then you probably have a long-standing debt that is almost due. ASG recovers are one of the first alarm bells that go off on the type of debts they manage.
When ASG Recovers call, it does not mean you have defaulted on debt or you are already in trouble. But it means you are heading in that direction and they are calling to help. ASG is trusted by governments, corporations, and institutions to track down debtors and implement a loan recovery plan or settlement.
Whose debts does ASG Recovers manage?
There are many clients who trusted ASG Recovers to professionally handle their debt management for many years. The type of debts that ASG Recovers handle include, but are not limited to:
Retail loans: Retail loans are personal loans. These include car loans, signature loans, or mortgages
Telecom loans: These are loans that you take for zero interruption in network connectivity
Student loans: This is money borrowed from a private lender or the government to fund tuition, accommodation, and books in college.
Bank loans: This money is loaned by a bank to a borrower, at an interest, usually on collateral security.
Child Support or Alimony: Alimony is money paid to a spouse while child support is paid for the benefit of children, regardless of the parties being married, in order to support their basic needs.
Bail bonds: This is a surety bond posted by a bail bond company to the court as a guarantee for an arrested person to appear at all court hearings
Auto loans: This is a loan taken from a car dealer or lending institution to buy a car
Healthcare bills: This is money borrowed to cover hospital bills.
Utility loan: Utility credit is the credit extended to users of gas, electricity, and water services. Phone service also can be considered a utility
Credit lines: This is money borrowed that allows you to repay the money, usually on a revolving basis.
Unpaid rent: If you have unpaid rent, you automatically owe the landlord a loan in form of rent money
ASG Recovers reviews
ASG Recovers is the worst company I have ever had the displeasure of dealing with. I would give them zero stars if I could. They are nothing but a bunch of bullies who will not stop harassing you until you pay them money that you don't even owe them. Run, do not walk, away from this company!
You can go over to ASG Recovers BBB profile to read their testimonies.
Options available to you when contacted by ASG Recovers
If you have been contacted by ASG Recovers, it does not mean your hands are tied. You can take the following actions to protect yourself, your property, and your money.
Debt Validation: You can contact ASG Recovers to have them validate the loan. This is your right to force ASG Recovers to prove you owe the loan. It is granted under the Fair Debt Collection Practices Act (FDCPA). Send a written request to ASG Recovers within 30 days of being contacted by them.
Seek bankruptcy protection: You can also seek the court's intervention by applying for bankruptcy protection. This stops ASG Recovers and a court-appointed trustee from taking charge to liquidate your assets and distribute the funds to the company's creditors.
Negotiate a Debt Settlement: A debt settlement is an agreement between a creditor and a debtor to settle a debt for an amount that is less than the full balance. In addition, debt settlements can be difficult to negotiate on your own; it is often advisable to enlist the help of a qualified debt settlement company.
What goes wrong if you ignore it?
If you choose to ignore a call from ASG Recovers, there are consequences to be paid. Below are some of them
Loss of the court case: if the institution you owe money from has opened a case against you for the money, you will stand to lose the case because the courts will not let you escape without paying for it.
Receive a default judgment: Another possible outcome is also for the court to give a default judgment because any attempt to contact you for the money is futile.
Garnish bank accounts: ASG Recovers can also use the courts to gain control of all your bank accounts in a process called garnishment. ASG Recovers may obtain a court order to freeze your bank account and take out money to cover the debt.
Possibly be denied loans and employment: If you fail to pay your loans, it will possibly give you bad credit and institutions will not be willing to borrow you money next time you need to.
Stay protected
If you are ever contacted by ASG Recovers, it is probably because you owe some money somewhere and they have asked ASG Recovers to collect it. It is only unfortunate that they will not stop calling, till it may feel like you are being harassed.
You don't have to lose sleep over the persistent calls from ASG Recovers, let professionals at National Debt Relief handle all your ASG Recovers problems.