International Academy of Design and Technology(IADT) is another one of Career Education Corporation owned schools that went through attempted transformations before it closed its doors in 2015.
This guide will cover allegations against IADT, managing IADT school loans, how to receive IADT loan forgiveness, and what you can do if you are a former student in debt with IADT student loans.
About IADT
International Academy of Design and Technology was a school founded in 1977, that branched out to major cities around the U.S. beginning with Tampa in 1984. Initially, the name of the school was the International Academy of Merchandising and Design until the name was changed in 1999. Career Education Corporation owned IADT and in 2014, in an effort to save the institution merged IADT with another CEC-owned school Sanford-Brown.
In 2008 and 2009, CEC closed the IADT campuses located in Pittsburgh, PA, Fairmont, WV, and Toronto. A year after the merger with Sanford-Brown, IADT permanently closed its doors.
IADT Lawsuits and Petitions for Lawsuits
Like other schools that were under the ownership of CEC, the International Academy of Design and Technology received numerous complaints and allegations against them regarding their business practices, misleading advertisements, enrolling students in programs that they are not accredited to provide licensure for, and making false representations regarding employment and job placement statistics.
In 2010, former students from the IADT campuses located in Pittsburgh, Fairmont, and Toronto filed and won a lawsuit alleging fraud practices regarding registration, transferring credits, and enrolling students under false pretenses.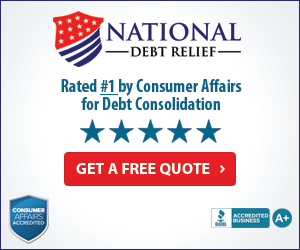 In 2011, a class-action lawsuit was filed and settled for claims that IADT violated the Telephone Consumer Protection Act by sending spam text messages in 2008. As a result of the settlement, Career Education Corporation was ordered to set up a $20 million settlement fund.
Former students of this institution began a petition requesting that they receive consideration for the Borrower's Defense Against Repayment Discharge for the misrepresentations, false claims, misleading advertisements, and other unscrupulous actions committed by the school.
The petition was in response to the letters sent out by the Department of Education declining the number of applications from former students for the BDAR discharge.
Managing IADT Loans
The nearly half a billion-dollar lawsuit that required forgiveness of student loan debt for former students applies only to private loans that were used to attend the school.
If you have federal student loan debt for attending the International Academy of Design you have to seek IADT loan forgiveness through alternate routes. Even then, it is not guaranteed that you will receive the forgiveness of your federal student loans. 
School Closure Discharge
To qualify for IADT loan forgiveness through this discharge, you would have had to have been a student enrolled at the school when they closed the doors. Not when the school merged with Sanford-Brown, but after it merged and closed down in 2015.
You are ineligible for this discharge if you participated in a teach-out program or you withdrew more than 120 days prior to the closure of the school. In addition to this, the closing of the school must have prevented you from completing your program of study.
If you aren't sure that you would qualify for this discharge, you should contact your loan service provider. You should also contact your loan servicer if you are filing for a school closure discharge less than 3 years after the school has closed. In this case, the school closed more than 3 years ago so an automatic school closure discharge should have applied if you qualified. 
Borrower's Defense Against Repayment
If you feel that you were deceived or misled into obtaining loans to attend this school, you can apply for the Borrower's Defense Against Repayment. This discharge requires that you provide documentation that supports your claims when you submit your application.
You should make sure that your documentation and your claims are thorough and complete. There have been a number of applications denied for this discharge against this school, therefore when submitting your application make sure it is thorough and complete. 
Final Thought
If you are having trouble managing your loans from the International Academy of Design and Technology or you are ineligible for the aforementioned forgiveness programs, contact our office. We have expert advisors that specialize in student loans that can help you with your IADT loans.