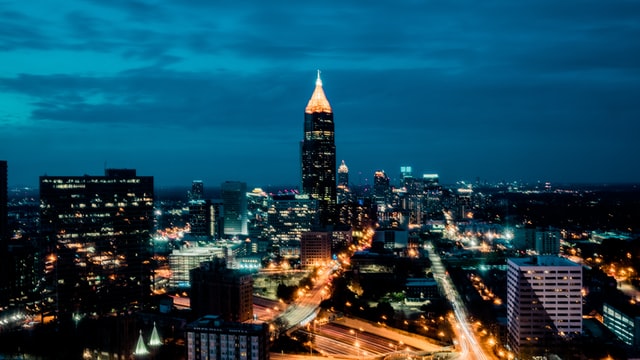 Georgia Tax Payment Plan: Eligibility for Paying Taxes
Georgia Tax Payment Plan is a Georgia state plan that allows Georgia residents to pay for state taxes with monthly installments. The Georgia Tax Payment Plan is available to Georgia residents who cannot pay their state taxes in one lump sum.
This blog post will explain how the Georgia Tax Payment Plan works, eligibility requirements, and, more importantly, how it can help you!
Are you unsure whether or not there's a Georgia tax payment plan for state taxes? If you owe taxes in Georgia, payment alternatives are available. In most situations, a payment arrangement will remove all tax liens against you in Georgia.
You may, however, not be immune to additional fines and collection efforts.
Let's talk about it while breaking down how to qualify for a Georgia state tax payment plan.
Can You Pay Georgia State Taxes in Installments?
Yes, Georgia's Department of Revenue (DOR) does provide state payment plans to citizens who are unable to pay their tax obligations in full. An IA is an agreement like this.
A payment agreement allows you to repay your debt gradually rather than paying it all at once. A Georgia state tax payment plan can last for up to 60 months. Individuals and businesses may take out plans.
What Are the Conditions of the Georgia Tax Payment Plan?
To be eligible for a state of Georgia tax payment program, you must apply. Your request for a payment plan, on the other hand, can be rejected or canceled at any time. If you do not follow the conditions of your state income tax payment plan, it may be invalidated.
Furthermore, certain conditions must be met in order for some persons to be excluded from plans. Here's a rundown of what might disqualify you:
You're in bankruptcy.
You've submitted an Offer in Compromise (OIC) application to the Georgia Department of Revenue.
You have not submitted all of your state income tax returns to the Georgia Department of Revenue.
A private collection agency has already been assigned to pursue your tax debt.
If you're concerned that there are problems with your state of Georgia tax payment plan, it's critical to consult with a tax professional.
It's conceivable that updating your records with all late tax returns might put you in the running for acceptance. It's also feasible that issues on your file are to blame.
Who's Eligible for a Georgia State Tax Payment Plan?
Tax payment plans in Georgia are available to all taxpayers who do not fall into one of the categories listed above. The Georgia Department of Revenue does not use debt levels as set by the IRS or other states.
As well, interest and penalties continue to accrue even after you've entered into a payment plan for Georgia taxes. When your debt is completely settled, interest and penalties will cease.
What Is the Process for Arranging a Tax Payment Plan in Georgia?
You cannot change the terms of your payment plan after you've set it up, so be sure to work with a tax expert when establishing one in Georgia.
The first step is to submit your request.
If you're approved, the Department of Revenue will send you a letter. This letter is significant because it explains what you owe, how much your monthly payments are going to be, and when your first payment is due.
For tax installment agreements in Georgia, the minimum monthly payment is $25. A single request form is used by both enterprises and individuals.
Setup fees are charged by the Georgia Department of Revenue. Sending funds by electronic funds transfer (EFT) costs $50. A fee of $100 is required to set up a new payment plan using paper checks. If your income is less than $22,050, you can get it lowered to $25 if you negotiate hard enough.
Need help from a tax professional?
Georgia is one of the most difficult states to create payment strategies since penalties and interest are not forgiven. Furthermore, a plan doesn't always protect you from creditors' attempts to collect your debt.
The Georgia Department of Revenue may still attempt to collect your debt by seizing your state or federal tax refunds.
Our Georgia tax professionals are here to assist you in working out a debt repayment plan that Georgia citizens may utilize to pay off their obligations over time.
They will guide you through the process of preparing and submitting your application. They can also help you understand the conditions of your policy to avoid additional fines. To get started, call now.