Student debt in the United States of America has reached crisis levels with the student debt reaching $1.5 trillion by February 2019 and set to rise further. The bigger problem is the increasing number of students unable to pay their debts, and the default rate was 10.1% as of 2019. Closer scrutiny to the figures and the people affected reveals that for-profit schools are one of the driving factors for the spiraling debt.
While they continue to receive government aid, institutions like Full Sail University continue to charge exorbitant fees for their courses. Yet, the quality of education is at the same level as most other non-profit and private colleges. This imbalance has seen them contribute the most significant number of student debt defaulters, with 15.2% of their students defaulting on the loans compared to 9.6% in public institutions and 6.6% in private colleges.
It is under such background that Full Sail University finds itself in the national conversation with many accusing it of following fraudulent practices such as those of other for-profit schools like DeVry University and Mt. Sierra College which have since been closed amid many lawsuits.
These practices, which shall be discussed further, are what pushed the federal government to start a forgiveness loan program for students whose debt was primarily the fault of the for-profit educational institutions.
An Overview of Full Sail University History and Current Practices
Full Sail University was established in 1979, starting as an audio recording studio in Ohio, founded by Jon Phelps. In the beginning, the curriculum was centered mainly on sound engineering and recording arts. In 1980 it moved its location to Orlando, Florida, and later to its present site at Winter Park, Florida. A year later, the institution was granted accreditation to offer specialized associate degrees. The curriculum expanded further, and by 1999, the institution was offering courses in computer animation, game design and development, digital media, and show production.
In 2005 it started offering its first bachelor's degree program, and in 2007, it introduced its first master's degree program. In 2008, the state of Florida granted the institution, which was by then known as Full Sail Real World Education, university status. The school then changed its name to Full Sail University.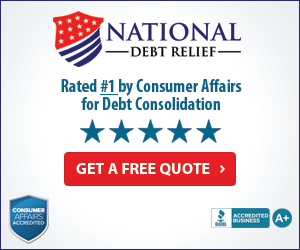 In 2009, the university was celebrating its 30th anniversary with an expanded curriculum that includes new programs like Bachelor of Science in sports marketing and media and also a Master of Science degree in game design. The university also opened its Full Sail University Hall of Fame.
Full Sail University Lawsuits and Conflicts
Unlike several other for-profit universities who have had to face class lawsuits or individual cases from their former students, Full Sail University has not. Many if its conflicts and accusations are found in media outlets or on review boards and forums like BBB.
The school has not closed and continues to offer courses both online and on the physical campus in Florida. The range of accusations facing the institution is similar to what most other for-profit academic universities are accused of which includes:
Using predatory marketing tactics that first target the most vulnerable groups and uses false advertising promising either job placement and high paying salaries and high graduation rates to convince students
Withdrawing grants and billing students who quit their programs early enough leaves them exposed to student loans and fees from the university.
They are spending huge sections of their budgets on marketing and advertising using subsidies and aid from the government.
Their recruiters misled prospective students on the quality of the school's academic program
They lied about their accreditation making students believe the Full Sail Credits could be transferred to other schools.
These are just some of the significant accusations facing the institution, and it continually makes news as having net prices in the top five percent of all colleges in the USA. Its donations to political candidates, especially in 2012, where it donated $381,816, have also added to the controversy.
Getting Full Sail University Loan Forgiveness
The first step would be to get help from a student loan relief agency, which will help you figure out how to get your loans under control and which programs will suit you. The obvious option is to consider Borrower's Defense against Repayment. This program allows you to discharge the student loans that you would not have picked had the institution not engaged in illegal or fraudulent activity against state or federal laws.
This option is not usually guaranteed, and it could be a longshot in the case of Full Sail University, where the school is still open and has not faced any lawsuits.
However, if you have proof, especially the promotional materials that informed your decision, then you have a good chance of getting your loans discharged. To apply for this program, you will need;
Documentation of proof of your school, program you studied and the period of enrollment
Marketing materials from the school
Communication with the school like emails
Your school's catalog.
To qualify, you have to demonstrate that Full Sail University through acts or omission led you to take a loan to pay for their programs, which you would not have borrowed had you not been exposed to whatever illegal behavior they did. Such acts would include the cost of education, job placement and earnings, and transfer of credits if the school lied about their accreditation.
The Borrower's Defense rule receives thousands of applications each year, which means it may take even a year for your case to be determined, and you will still have to make payments to avoid the accruing interest.
Alternatively, you may consider other student load relief programs. These usually involve you either changing professions or working in some form of public or not-for-profit work for a while often ten years and then getting the whole sum of student loan forgiven. Here are some other student debt forgiveness programs to use;
Obama Student Loans Forgiveness Program
Nursing Student Loans Forgiveness Programs
Doctors & Dentists Student Loans Forgiveness Programs
Teacher Student Loans Forgiveness Programs
Government Employee Student Loans Forgiveness Programs
Non-Profit Worker Student Loan Forgiveness Programs
Military Forgiveness Loans Programs
Volunteer Forgiveness Programs (Peace Corps, VISTA & AmeriCorps)
The Borrower's Defense to Repayment Program
Full Sail University has a student loan default rate of about 20%, which means many of its students are struggling with the massive debt they had to take to complete their education. It is highly likely that a huge number of these students were deceived into joining the school. If this is your case, then we can help you.
We Can Help
Going through the numerous options available for you can be confusing and time-intensive. As experts in this field, we have handled different situations and understand best what will serve you well and allow you to control your loans. Contact us today and let us devise with you the most effective strategy to pay your loan faster.