There are still 10.6 million people with outstanding FFELP Loans, and many of these borrowers could potentially qualify for FFEL loan forgiveness.
The "Limited PSLF Waiver" — a temporary expansion of Public Service Loan Forgiveness (PSLF), a program introduced by Congress in 2007 for student loan borrowers who commit to working full-time for public or nonprofit organizations — is providing billions in student loan relief to students.
The Temporary Expanded PSLF (TEPSLF) program is designed to provide relief for student loan borrowers whose loans were originated under either the Federal Family Education Loan Program or the William D. Ford Federal Direct Loan Program and who have been employed full-time in a public service job since October 1, 2007.
This article discusses what FFELP Loans are as well as how they can qualify for forgiveness through TEPSLF.
What is FFELP Loan?
Federal Family Education Loan Program loans are loans made by private lenders that were then insured by the government. All FFELP Loans are federal student loans, even though they were made by a private lender.
Note: Perkins loans are not the same as FFEL loans, but they are both eligible for loan forgiveness if consolidated.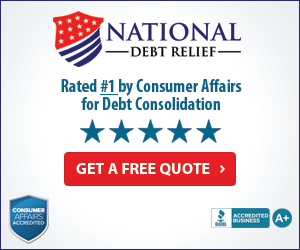 A Perkins loan is a government-subsidized loan in which the federal government pays the interest on the loan while you are enrolled in school.
The Perkins loan program has come to an end under federal law, and it is no longer accessible to students.
Do FFELP loans still exist? This student loan program ended in 2010. Congress replaced it with the Federal Direct Loan Program after the Health Care and Education Reconciliation Act of 2010 passed.
Borrowers may have one of these five types of FFEL Loans before the program ended:
FFEL Unsubsidized Stafford Loans
FFEL Subsidized Stafford Loans
FFEL Consolidation Loans
FFEL Joint Consolidation Loans
FFEL PLUS Loans (Parent PLUS and Graduated)
FFEL and FFELP are pretty much the same. The "P" is for program, as in Federal Family Education Loan Program. FFEL loans are loans that come from the FFEL program (FFELP).
How can I tell if my loan is FFELP?
If you have federal student debt from 2011 or earlier, it is possible that it is an FFEL loan. Many outstanding loans are owned by the federal government, but the most majority are still held by guaranty companies such as ECMC, Navient, and Trellis.
FFELP Loans vs Direct Loans
FFELP Loans: Private lenders made FFELP Loans, which were guaranteed by the federal government.
Direct Loans: on the other hand, are made by the Department of Education directly.
Many FFELP Loans continued to accrue interest and require payments during the coronavirus epidemic. Meanwhile, all Direct Loans (whether in default or repayment) were put into deferment, and the interest rate was reduced to zero.
FFELP Loan forgiveness under the Limited Public Service Loan Forgiveness Waiver
FFELP Loans & the CARES Act, The Coronavirus Aid, Relief, and Economic Security (CARES) Act was enacted by Congress in March 2020. The CARES Act put a stop to student loan payments and decreased interest rates to 0% on all Department of Education loans.
These perks were not available to all FFELP Loan holders. FFELP Loans are classified into two types:
1. FFELP loans owned by the Department of Education
The first group was covered by the CARES Act, which resulted in their payments being stopped.
2. FFELP loans owned by a guaranty agency (commercial loans)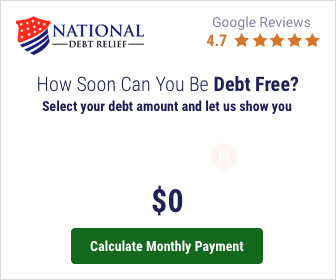 The second group was not eligible for the forbearance and had to continue paying payments. Furthermore, their debts continued to accrue interest.
The Biden Administration expanded the CARES Act in March 2021 to cover all FFELP borrowers in default, regardless of which category they belonged to.
Are FFELP loans eligible for forgiveness? for current FFELP- Loan borrowers to take advantage of The Limited Public Service Loan Forgiveness program to have their loans forgiven they must:
Apply for a Direct Consolidation Loan that repays FFEL and or Perkins Loans, or had the loan disbursed on or before October 31, 2022. A borrower who submitted a Direct Consolidation Loan application by October 31, 2022, is eligible so long as the application results in a Direct Consolidation Loan being made even if it is made after October 31, 2022.
You've completed and submitted a PSLF Certification and Application Form to the PSLF Servicer.
If a borrower consolidates their loans or applies for a consolidation loan before October 31, 2022, the Department will credit them for any month that they were in qualifying employment and in repayment on the loans they consolidated, even if not all of their loans were in repayment during a particular month.
Need assistance with your student loans?
If all this information about FFEL and FFELP loans seems too confusing, we are here to help. For years, I've helped people like you develop strategies for their federal and private student loans.
Make a call right now. If you aren't eligible, a student loan advisor can help you check into your alternative choices for paying back student your student loans.