What is Fedloan servicing?
FedLoan Servicing is a company that helps you manage your federal student loans. They are one of eight companies that service federal student loans, and they're the only servicer that manages Public Service Loan Forgiveness applications.
Fedloan Student Loan Accounts Would be Transferred to Nelnet and MOHELA.
After December 2022, Fedloans will no longer service any federal loans. All fedloan's portfolio will be transferred to other servicers including edfinancial, MOHELA, Navient and Nelnet. However, Navient is also expected to stop servicing after December 2021, which will transfer Maximus.
The Pennsylvania Higher Education Assistance Agency, or PHEAA, runs a student loan provider called FedLoan. The agency is a nonprofit that handles financial aid services and administers several state grant programs.
If you have a loan from the Federal Government, FedLoan can assist you in performing various activities while the transfer happens.
Register for online access to your account.
Once you've been approved, you can log in and make payments, access your monthly billing statements, and contact FedLoan
You can enroll in autopay.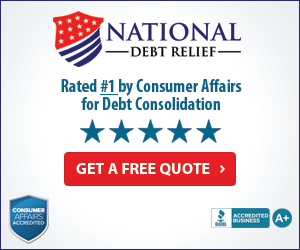 Your payments will be deducted automatically from your bank account with FedLoan. By enrolling in autopay, you'll save 0.25% on your interest charges.
Help you sign up for income-driven repayment.
You can use FedLoan's request form to apply for income-based repayment, which restricts your student loan payments to a percentage of your salary. (You may recertify your income status online each year at studentaid.gov.)
Request for deferment and forbearance of loan payments.
If you qualify, FedLoan may let you suspend or cut your payments for a short period of time. This helps to keep you in good standing so that you do not default. However, interest may accumulate during any periods of deferment or forbearance.
Fedloan lets you make extra payments.
If you are opt-in, FedLoan will keep track of and collect your payments. You may request to make additional payments to your existing balance (online, by phone, or by mail). Otherwise, it might apply the extra money to the next month's payment.
Apply for Public Service Loan Forgiveness.
The only federal loan servicer that deals with Public Service Loan Forgiveness applications is FedLoan. You can submit your forms once a year and apply for forgiveness after making 120 qualifying payments while working for an eligible employer.
When you take a loan from the US Department of Education, they assign a company to be your loan servicer. If you have not started paying yet, or are not sure which company is your servicer, go to My Federal Student Aid and log in. You can call the contact centers by dialing 1-800-4-FED-AID.
Servicers are here to assist you, but they may provide options that are more beneficial to the firm rather than the borrower. As a result, they can't change how payments are processed or suggest the best repayment choice for you. It's critical to understand your payment alternatives so you can ask the appropriate questions.
FedLoan not counting your qualifying payment during auto forbearance?
Each month in the six-month automatic forbearance period will be credited toward Public Service Loan Forgiveness qualifying payments under the coronavirus relief legislation. Some customers have claimed that their payments were not recorded in the PSLF qualifying payment tracker beginning in June 2020. The servicer is aware of the problem and is attempting to fix it.
When will my loans be transferred from FedLoan?
FedLoan Servicing will maintain servicing of loans until December 2022, and borrowers should follow the following steps before their contracts expire:
Request a copy of your payment history from your servicer or access it online.
Update your current contact information, including your address, phone number, and email address.
When a loan servicing transfer takes place, you'll be alerted, and you'll control payments with the new servicer. Servicers provide similar services and programs, but customer service may vary from one to another.
If you move your loan, you'll get information on how to access your account via its servicing portal and sign up for online payments, autopay, and email-only notifications. Even if you had these features enabled with your prior servicer, they will have to be activated again with your new servicer.
Making Payments to Fedloan
FedLoan has some methods to help you save money and pay debts faster. There are no costs or penalties for repaying your debt ahead of schedule.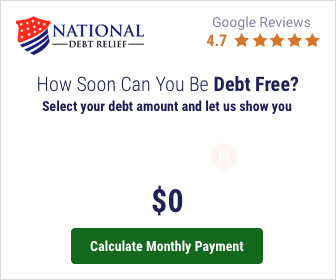 0.25% auto-debit deduction: If you opt for FedLoan's auto-debit, you'll receive a 0.25 percent reduction on your interest rate. Furthermore, automatic payments ensure that your payments are made on time.
Pay ahead: Pay more than the required amount each month. This will result in a lower total interest paid over the loan's lifetime.
Targeted payments: You may prioritize which loan to pay down first. You can redirect any excess cash if you make more than the required payment. You might invest it in loans with the highest interest rate or the greatest amount outstanding.
Extra payments: When you have extra money, manually create a second monthly payment. This will also reduce interest and the length of time it takes to repay the debt.
How to contact FedLoan customer service
FedLoan contact number: 1-800-699-2908
FedLoan hours of operation: Monday – Friday 8 a.m. – 9 p.m. ET
FedLoan address for loan payments:
Department of Education
FedLoan Servicing
P.O. Box 790234
St. Louis, MO 63179-0234
FedLoan address for general correspondence:
FedLoan Servicing
P.O. Box 69184
Harrisburg, PA 17106-9184
FedLoan address for consolidation-related inquiries:
FedLoan Consolidation Department
P.O. Box 69186
Harrisburg, PA 17106-9186
FedLoan Servicing website: myfedloan.org
FedLoan email: Sign in to your FedLoan account to send an email.
FedLoan social channels: FedLoan Facebook & FedLoan Twitter
How to Make a Complaint About FedLoan
If you're having problems with FedLoan and nothing seems to be working, go straight to the Office of Consumer Advocacy at the Pennsylvania Higher Education Assistance Agency. It's FedLoan's customer care center. Call 1-800-213-9827 or mail:
Pennsylvania Higher Education Assistance Agency
The Office of Consumer Advocacy
1200 North 7th Street
Harrisburg, PA 17102
If you have credit disputes, you can mail:
FedLoan Servicing Credit
P.O. Box 60610
Harrisburg, PA 17106-0610
You may also file a complaint against FedLoan with the relevant state agency if your problem is not resolved.
Keep notes of all conversations, including the day, time, and contact person you spoke with. Keep copies of any correspondence regarding your account, including letters, bills, and emails.
How to Resolve a Dispute with FedLoan
If your complaint isn't addressed, you can contact the Federal Student Aid Ombudsman Group. This should be used only as a final resort, according to the federal student aid office. Before reporting a concern, fill out all of the Ombudsman Information Checklist's questions. Here's how to get in touch with them once you're ready:
Phone: 877-557-2575
By mail: U.S. Department of Education
FSA Ombudsman Group
P.O. Box 1843
Monticello, KY 42633
We can help you connect with a licensed student loan lawyer today to get started on resolving your debt.
How to transfer Fedloan loans to a new servicer
So what if you're not happy with FedLoan and want to leave? If you're not applying for PSLF or TEACH (in which case, you have no choice but to stay with them), you have some options for escape.
A consolidation is a great option
If you only have federal student loans, consolidation can help you save money. Your existing debts will be combined into a single new loan, and all of your loans will be handled by just one loan servicer. You'll only have to pay one monthly payment. This is ideal if you have many loan servicers and multiple due dates each month.
You may pick the servicer you want if you consolidate your loans. You have three options: MOHELA, Edfinancial Services, OSLA, Nelnet, Navient, Granite State Management & Resources Student Loan Servicing — GSMR, and Great Lakes. Consolidation is entirely free. When filling out the applications, be sure to choose a repayment plan. The best approach to do so is on their website through both applications at the same time.
Private Student loan refinance
Refinancing may be the most cost-effective option if you have a combination of government and private loans. Refinancing is done through a private lender. They will combine all of your loans and give you an interest rate based on your creditworthiness. This will result in one continuous payment. Consider refinancing if your credit has improved since graduation.