A disability lawyer will raise your chances of winning your social security case and receiving the benefits you deserve. While there are people who apply for social security disability benefits on their own and get approved, using a lawyer increases your odds significantly. Why? Well, seasoned disability lawyers near you can handle many aspects that increase your chances of getting approved.
For instance, they will handle your initial application all the way to hearing and beyond. Disability attorneys understand all aspects of social security disability cases. They understand the conditions clients must meet and what must be done to persuade Social Security.
There are more reasons to find a lawyer. For instance, the best disability lawyers also take cases on a contingency basis, meaning you won't pay anything out of your pocket. Below is a detailed guide on everything you should know about disability attorneys, from what they do to finding the best disability lawyers near you.
What does a disability lawyer do?
As mentioned above, disability attorneys increase your chances of winning an SSDI (Social Security Disability or SSI (Supplemental Security Income) case, among other related cases. They do this by handling complicated and rather complex aspects of SSDI and SSI cases that someone who lacks legal expertise wouldn't know.
Handling application issues
Disability attorneys do everything from advising clients on initial applications to handling critical issues like a client's "alleged onset date" which will dictate when a person was first eligible for benefits and how much back pay they should get.
They'll also ensure all application conditions are met i.e., if you have a listed impairment and your application is persuasive.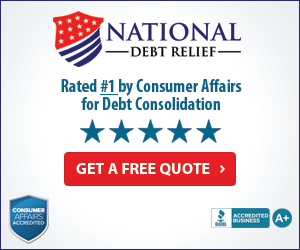 Handling case reconsiderations and hearings
Disability lawyers also collect and submit medical evidence in appeals. They can obtain a professional medical opinion from doctors, draft detailed correspondence to an administrative law judge as well as prepare for hearings. Seasoned disability attorneys are also helpful in eliciting testimonies from their clients at hearing and cross-examining medical and vocational experts to show that their clients are unable to work.
The best lawyer can also prepare a foolproof legal argument capable of showing how you were wrongly denied Social Security benefits.
In a nutshell, they do everything necessary to ensure your disability case is decided in your favor.
How long will it take to receive disability benefits with a lawyer?
Generally, it can take weeks to years to get your disability benefits. While there's no definite answer to how long your case will take if you hire a lawyer, lawyers speed up the process because they handle the processes that slow down cases. A lawyer will ensure you complete your application correctly.
Seasoned attorneys also know how to handle case reconsiderations and hearings conclusively in their client's favor.
Initial claims take four weeks to three months to be approved. If an initial claim isn't approved, it goes through an appeal process which takes longer. Lawyers know how to get medical evidence faster and handle jurisdictional issues that may cause delay. Some states have lengthier processes than others.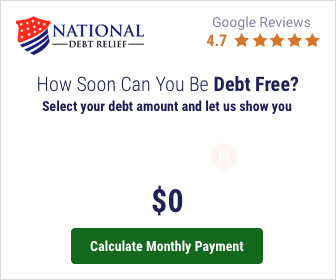 How much does a disability lawyer cost?
Cost shouldn't be a big issue when selecting a disability lawyer since the best lawyers handle cases on a contingency basis. This means, you don't pay anything upfront. What's more, you only pay if you win the case, and Social Security disability attorney earnings are usually capped at 25% of your back payment or $6,000 – whichever is lower. While lawyers can petition to get paid more, this only happens when there is a reasonable cause to do so.
How to find a disability lawyer?
Since the benefits of disability attorneys are clear and you don't need to pay anything upfront, the next step is finding a good lawyer. To find a great lawyer, consider the following;
Licensing and experience
This should be the first consideration you make. You should work with licensed attorneys only. Every state has a Bar Association you can check to ascertain the lawyer you intend to work with is licensed to practice as a disability lawyer.
Licensing is important to ensure you are working with an attorney with special training. He/she should also have years of experience practicing disability law. When gauging experience, consider how many cases they handle in a year and if they practice in your jurisdiction. This consideration is critical for assessing if a lawyer knows/has dealt with administrative law judges in your state.
Administrative law judges can be biased or possess unique traits that can affect the outcome of your case. A lawyer with prior knowledge of judges is best suited to present foolproof arguments that don't lead to appeals.
Professional courtesy
Your preferred lawyer should offer free professional consultations. He/she should also be punctual, offer timely callbacks, keep you informed throughout the case, and be ready to answer any questions. You shouldn't work with a disability attorney who doesn't treat your case seriously from the onset. Your lawyer should be accessible as agreed or needed.
Approval rate/success record
You should also select a lawyer who offers an honest assessment as opposed to one that promises a specific outcome. While most seasoned lawyers will almost always win the cases they take on, they still can't make certain guarantees i.e., you will get approved faster than normal.
Nevertheless, the lawyer you choose should have a high case approval rate. They should also have an impressive winning rate for full benefits and hearings. The best disability law firms have these statistics readily available.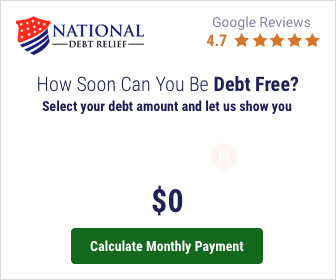 Specialized disability knowledge
It also helps for your preferred lawyer to have successfully handled countless cases like yours. Claims based on certain medical/health conditions i.e., mental health, can be more challenging compared to other conditions. Ask your potential attorney for specific experience and his/her success rate when handling specific conditions. He/she should be able to share specific approaches that offer an edge.
How to win social security disability without a lawyer?
You shouldn't attempt to handle your social security disability case on your own for obvious reasons. As mentioned above, social security disability lawyers increase your chances of winning because they understand such cases to the core.
However, if you decide to proceed alone, you can increase your chances of winning by ensuring you don't miss filing deadlines. You should also provide complete medical details, have a concrete doctor's opinion, and understand all conditions (listings) eligible for benefits.
You should also comprehend the repercussions of having multiple impairments and the impact of exertional and non-exertional limitations. Otherwise,
you may decrease your chances of approval. Unless you have in-depth knowledge and experience handling disability cases, hire a disability lawyer.
Conclusion
The importance of a disability lawyer is clear. While you can choose to get approval for benefits yourself, you increase your chances drastically by seeking legal help. However, since lawyers vary in expertise, among other factors, you must choose carefully. Our guide on how to find the best disability lawyer above is adequate enough.
We've also highlighted what you should know if you decide to handle your disability case on your own. However, we strongly suggest you hire a lawyer.
Are you searching for experienced disability lawyers near you? Care to know if you are eligible to receive monthly disability benefits from the Social Security Administration? If yes, fill out below.