A successful business doesn't happen overnight. It doesn't come in a snap, it is a combination of hard work, taking smart and calculated risks, and hiring the best team to work on your game plan. While it is given that all businesses are being led by a Chief Executive Officer (CEO), little do we know that these CEOs are not alone when it comes to leading the business to success.
A Chief Financial Officer (CFO) plays an integral role in helping the business reach its peak. But what makes a successful and reliable CFO? What skills should they possess to assist CEOs in leading a business to its optimum growth? And does a business really need one?
Let us discover as we explain in detail the makings and the composition of a great and successful CFO and their importance to a business.
A CFO Is Your Business Key Factor To Success
There's a lot of factors for a business to succeed, yet, it is crucial to take note that the people in the leadership position have a huge part in making it all happen. It is imperative to stress out that it is not only the CEO we should look up to.
A CFO has a significant role in a business to be successful. It is not only their financial expertise that makes them a vital part of an institution but also their strategic financial planning that highly aids the financial business growth.
Even though hiring a full-pledged CFO is an expensive and costly move for a business, their contribution to the company is worth it when the business is currently facing rapid growth, handling a merge and acquisition transaction, or working with investors.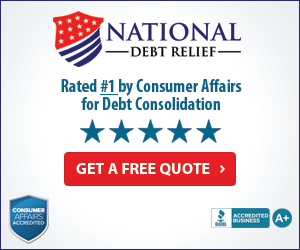 Furthermore, you don't need to hire a full-time CFO these days as there is an available pool of part time chief financial officer that can be hired remotely. Especially these days where the world is being challenged with the ongoing pandemic, digital communication and services are improving. This emphasizes the capabilities to work with any professionals through different social platforms.
Skills That Every Part Time CFO Should Possess
A successful CFO not only focuses on the aspect of financial matters. Their roles go beyond crunching numbers and looking at the financial status of the business. They go far beyond their traditional roles, and they become an essential member of an organization, acting as the close aid to the CEO.
They are working with multiple vital roles, juggling from financial reporting to channeling financial expertise to create strategic leadership planning leading to business success.
Here are the top competitive skills any successful CFO possess:
Leadership Skills
A CFO being smart and having a keen eye in every detail regarding the financial status of business makes them great leaders. Since they are knowledgeable about the current status of the business, its finances, the relationship with different investors and banks, they will be confident in leading the institution where it needed to go.
Knowing all these vital information gives the CFO an advantage and a more comprehensive perspective when planning a strategy. They can construct and come up with compelling ideas that will improve the cash flow of the business.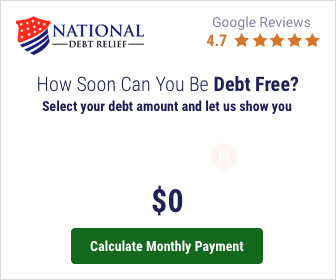 With the advantage of knowing the business's ins and outs and earnings, they can come up with strategies and lead the business to improve the current status. If not, they can come up with effective planning to turn the tide.
Flexible Communication Style
Great and successful CFOs not only communicate with the investors or the board of the directors. They also need to reach out to different employees. This where having a flexible communication style plays a significant factor.
A competitive CFO knows how to address who they are talking with. They can even establish a safe and comfortable environment, depending on their audiences.
A competitive CFO should sound confident when talking and handling transactions with potential investors. Moreover, they need to be open and calm when reaching out to their employees.
An effective CFO hears out the opinion of every employee. They should create a welcoming and comfortable environment where employees can raise questions regarding the company's status and current numbers.
Remember, whether you are a full-time or a part-time CFO, your financial expertise comes in second. Being a great leader that is approachable and transparent to the employees comes in first. By doing so, you will be on the road to becoming a great CFO.
Problem Solving Abilities
An effective CFO is not all about the planning, the numbers, and the reports. They are also the ones who are capable of fixing and solving problems. They need to make smart and calculated risks as they need to grab not just a good deal but a win-win result. Their problem-solving abilities make them highly credible and reliable when it comes to closing M&A transactions.
Moreover, great CFOs in the making are good with their vision and foresight as they know how to look at the bigger picture. With this ability, they can come up with effective solutions to problems that didn't happen yet. Or even better, they can come up with a strategic plan that avoids such problems or issues to occur in the first place.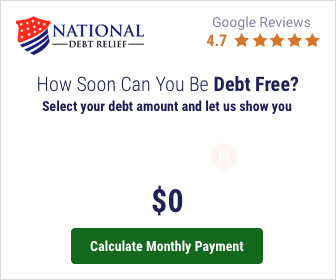 Great In Managing and Building a Team
CFOs now are more attentive to talent, hiring, and retaining employees who possess the skills and competencies the business is looking for. It is worth noting that one factor of a successful business is top-quality employees.
A competitive CFO should possess an possess an eye for talent, keeping the people who play a vital role in maintaining and preserving the business's core identity. Also, they must be directly involved in harnessing talents, which is why the role of a competitive CFO goes beyond even up to business operational insights.
Takeaway
The business world is fast evolving and changing. Its fast pace requires many CFOs, both full time and part-time, to be at their best all the time. There're a lot of factors that make up a good CFO, and these are just a few ones. Hence, it is best to remember that being one step forward among other competitors is the greatest advantage.