With times getting tougher by the day and college graduates carrying massive dollars in student loan debt, cases of default are on the rise. Just as of 2019, statisticians put the default rate at 10.1 percent.
Ignoring to settle your student loan debt is not a wise thing to do, but in life, nothing is ever easy. Circumstances may change, making you miss paying loans in time or even unable to settle the loan altogether. Student loan default is a serious situation. This is when the loan servicer transfers your loan to debt collection agencies like Central Research, Inc.
Once your loan gets sold to a debt collection agency, you will have to use a different portal to access your loan information. Usually, it is myeddebt portal. Dealing with debt collection agencies can be tough if you don't have the experience. The repercussion of student loan default includes possible age garnishment, low credit score, and legal action in case the agency decides to sue you.
So, you were used to dealing with your student loan servicer, and suddenly you are getting a call or email from Central Research, Inc? Please don't get confused, it's not a scam, this Arkansas based company is one of the third-party debt collection agencies that work with the department of education to collect defaulted loans on their behalf, and here is all you need to know about dealing with the agency.
Who Is Central Research Inc?
Central Research Inc (CRI) is a private debt collection company. It is among the many third-party debt collection agencies that work on behalf of federal and state government agencies to collect defaulted loans. You can ad the department of education there too.
How Do I Contact Central Research Inc ?
If you wish to contact Central Research Inc, here is their contact information: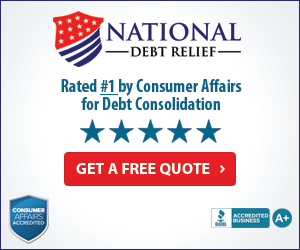 PO Box 1460
Lowell AR 72745
TOLL-FREE LINE – (479) 419-5456, They have representatives available Monday to Friday between 8 am and 5 pm CST.
Website: http://www.central-research.com/
What to do if Central Research Inc has your loan?
Know your RIGHTS.
First of all, don't panic; remember there are debt collection laws to protect you. The Fair Debt Collection Practices Act (FDCPA) does not cover private loan holders only; these laws also guide what private collectors of federal student loans can and can't do to you. In addition to the FDCPA, know what laws in your state provide you additional protection. For example, CRI should NOT:
Call you anytime before 8 in the morning or after 9 at night; they should also not call you at work if you are not allowed to receive calls at work.
CRI should not harass you or your family regarding the debt
If you tell CRI to stop contacting you, they should except when issuing you with lawsuit paperwork.
Reviews, Complaints, And Lawsuits
In as much as CRI values itself as an upholder of the ?core values of integrity,' the agency is not without its share of lawsuits alleging the violation of the FDCPA. Just in the preceding 3 years, the Better Business Bureau has closed 12 complaints against the CRI. Most of these consumer complaints have been about poor billing and collection practices, issues with customer service, and the use of misleading language to get payments from debt holders.
CRI has also been involved in at least 2 cases of civil litigation. The point is, know your rights if you get contacted by CRI. In case of harassment, misleading language, abuses, and misrepresentation of debt amount, contact a lawyer for help. Just because you have defaulted on loan payments doesn't give CRI the license to harass you.
How Do I Stop This Collection Agency From Calling?
Getting your student loan out of default is the only way to get it away from the Central Research Inc. you can do it either through consolidation or the loan rehabilitation program. Note, however, that the loan rehabilitation program does not grant you the freedom to choose which loan servicer your loans will be sent to; this is under the purview of the Department of Education again. Consolidation, in contrast, allows you to select your student loan servicer.
Wage garnishment is one of the methods CRI might resolve to get their money back from you. But you have options to stop the process too.
How Do I Get My Loans Back In Good Standing?
If you want to get your loans back into good standing there are several ways to do so. First, you need to determine if there is an active wage garnishment in effect against your student loan debt. If there is, you are limited to the strategies that you can use to get your loans back in good standing.
Pay in full
While paying in full isn't going to help you save any money that negotiating a settlement, you can opt for this option if you have the cash and be done with the department of education and it's third-party debt collecting ?dogs' once and for all.
The other disadvantage is settling in full isn't going to help your credit score either. A collection account is still going to be added to your credit report damaging it for the next seven years.
Negotiate a Settlement
Even if you have the cash to settle your student loan debt fully, negotiating a settlement offer is the best option, as it gives you the chance to save money while making small payments at agreed-upon dates.
Currently, Federal student loans won't settle for below 85 percent of the current loan balance minus the collection fees; and these settlements must be made within 30-90 days. Just prove that you can meet the above stipulations, and you will have an offer. Non-standard compromises and discretionary settlements are rarely accepted in these times of Betsy Devos.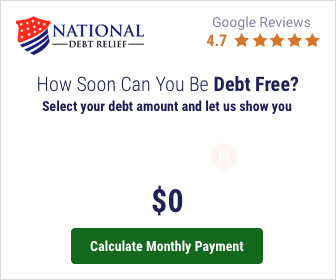 Loan Rehabilitation
Remember, we said a loan rehabilitation program could help you get your student loan debt away from CRI but won't give you the freedom to choose the next servicer.
With this program, you can stop wage garnishment if you agree to make 9 monthly payments calculated based on your expenses or income. If garnishment has already started, it will stop after you make the 5th payment, and you have to complete the remaining 4 payments to get your loan out of default.
Once you qualify for the rehabilitation program, sign the rehabilitation agreement letter and deliver a copy to CRI, making sure they have received and approved it. You only qualify for the student loan rehabilitation program once. If you default twice, you are going to have to find another way out of default.
Consolidation
If you have other FEDERAL loans apart from the federal student loan that CRI is now in charge of, you can combine all your student loans. The question is, when should you consolidate, when should you rehabilitate, and when should you negotiate a settlement?
Things you should know about consolidation is it gets you out of default faster than rehabilitation. A consolidated loan is a new loan with no payment history, consolidation erases all credits already gathered towards student loan forgiveness and restarts the Public Loan Forgiveness clock. Any payments made under the consolidation program will earn you credit towards loan Forgiveness, unlike payments made under the rehabilitation program. The other advantage is you get a single loan servicer for all your federal student loans.
So, consolidate if you have more than one federal student loan and want to get out of default faster; for example, if you are older and your Social Security is being garnished in defaulted loans. But just know, unlike with rehabilitation, collection fees are not waived. If you are still working and can meet the standard settlement requirement, go for negotiation, and if you can't meet the settlement requirement, rehabilitation is the best option!
What about parent plus loans? Avoid consolidating federal loans you took for your studies and those you took for your children's' education; this will exclude you from the income0driven repayment plans, instead consolidate the two loans separately.
Voluntary Payments
Before garnishment begins, you can sign up for a voluntary repayment plan. While this won't get you out of default, at least it is going to stop your wages from garnishment.
Removing CRI from your report
You can remove inaccurate, unauthorized, fraudulent, or unverifiable damaging items from your credit report with the help of credit repair professionals.
Conclusion
In case you need help dealing with Central Research Inc representatives, contact us. Our Financial Advisors have the experience to help you deal with student loan debt collection agencies. Be it negotiating a settlement, putting together a solid financial plan, or fixing your credit score, we have your back.
We have fruitfully disputed collections from many third-party collection agencies, including Central Research Inc, for thousands of clients across the country. It is illegal for Central Research Inc to make bad reports, harass you, make empty threats, among other unscrupulous actions. We can help you today!