For-profit institutions are known to face financial struggles which encourages their decision to use creative marketing techniques to increase enrollment. They will continue to make attempts to boost or increase their revenue.
When all else fails, they will close their doors, leaving countless numbers of students scrambling trying to figure out what to do next. Briarcliffe College did all of the above.
This guide will discuss the closing of Briarcliffe College, lawsuits and settlements of the college, and what you can do to manage your Briarcliffe College loans.
About Briarcliffe College
Briarcliffe College was a 4-year institution that offered various degree programs under the Career Education Corporation(CEC) umbrella. Founded in 1966, it was a for-profit college located in Long Island, NY, that officially closed its doors in 2018, even though it stopped enrolling new applicants prior to this date.
Briarcliffe College in the News
Briarcliffe College faced its fair share of lawsuits being under the umbrella of CEC. Here's a summary of the various lawsuits filed involving Briarcliffe College:
In 2012, an investigation was launched by the MA attorney general's office. This suit claimed that the school violated various consumer protection laws surrounding their marketing and advertising practices.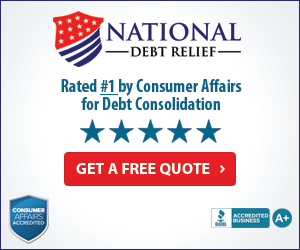 The settlement of this lawsuit was included in the 2019 settlement of the 2014 multi-state investigation in CEC's recruitment practices employment statistics, certification and licensing, and lending practices.
In 2013, the school reached a settlement with the New York state attorney general's office in the amount of $10.25 million. This lawsuit cited Briarcliffe College along with several other CEC owned schools for failing to disclose credits not transferring, lack of accreditation needed for certification and licenses, and mischaracterization and inflation of job placement rates.
In 2019, after more than 5 years of investigating CEC, a settlement was reached with 49 states resulting in close to $500 million student loan debts being forgiven. These debts affected students from various CEC institutions nationwide, including Briarcliffe College.
In December 2015 when the school's anticipated closing was formally announced, it was disclosed that the school had been struggling financially for close to a decade. This was due to a 50% decline in student enrollment. CEC attempted to sell this institution in the months preceding the announcement of the closure, to no avail.
Briarcliffe College Loan Forgiveness
The settlements that Briarcliffe College was a part of only provided Briarcliffe College loan forgiveness for private loans. If you received federal loans to attend Briarcliffe College, here are the options you have available for loan forgiveness:
School Closure Discharge
When your school closes down before you complete your coursework and you don't opt to participate in the teach-out program, you can receive forgiveness through a school closure discharge. There are two ways to receive a discharge under this option:
Through an automatic discharge 3 years after the school closed. As long as you were enrolled when the school closed, were on an approved leave of absence, or you withdrew within 120 days of the school closing, your loans can be automatically discharged. The stipulation is that you have not enrolled at another school that is part of the federal aid program.
You can apply for discharge once it has been confirmed that your school has closed, by the Department of Education. This allows you to receive a discharge of your Briarcliffe loans provided that you meet all the eligibility requirements. You need to contact your loan servicer to inquire about this discharge and be prepared to have available your dates of enrollment and proof of enrollment.

Borrower's Defense Against Repayment Discharge
If you don't meet the requirements for the closed school discharge, you can apply for discharge under the Borrower's Defense Against Repayment. This allows you to receive forgiveness on Federal Direct loans that you received to attend Briarcliffe College.
You would need to obtain an application from the federal aid website. When submitting your application you need to include dates of enrollment, proof of enrollment, your allegations regarding the misconduct that affected your Briarcliffe student loans, and documentation supporting any claims that you make.
Final Thought
If you attended Briarcliffe College and you need help with paying your student loans or receiving forgiveness for your loans, contact our office. We have specialists that are ready to help you with your Briarcliffe College loans.