Ashford University (AU) a for-profit college that has lost multiple class-action lawsuits in 2017, 2018, and 2019, based on the fact that it offered unrecognized degrees while using predatory recruiting and lending tactics (one of the favorite targets are veterans).
Ashford University California Lawsuit
"Ripping off students" Ashford University scamming students and taxpayers is the main point California Atty. Gen. Xavier Becerra mention during a news conference in San Francisco.
Ashford University and its parent company, Bridgepoint Education. The state has accused the online-only school of misleading students about its tuition costs, burying them in student loan debt, and offering little of value in return.
Ashford University has begun closing down multiple locations and their enrollment rates have declined since the lawsuits and the loss of their accreditation in 2018. Unlike the brick-and-mortar state school, Ashford University doesn't have libraries, laboratories, or classrooms. And yet, it charges students considerably more-about $60,390, according to the lawsuit, for an online bachelor's degree.
According to the lawsuit, the vast majority of Ashford's earnings come from federally subsidized student loans and grants. As the university grew exponentially-with its enrollment swelling to more than 80,000 students in 2011-Bridgepoint Education's revenue climbed. The company made $968 million in 2012.
Ashford University How to Get Loan Forgiveness
To get your Ashford University loans forgiven you have two options.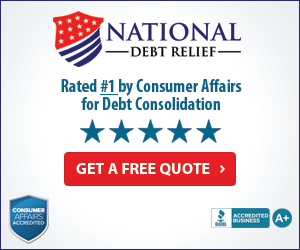 Ashford UniversitySchool Closure:
The eligibility requirements for Ashford University Closed School Discharges are quite simple. Basically-you had to be attending one of the Ashford University that shut down while it shut down, or have withdrawn from the school within 120 days of the shutdown.
Here are the details in a handy bullet-point list format:
You must have attended one of the Ashford University who are shutting down, and you have not already completed the educational program you were enrolled in at Ashford University.
You must have outstanding student loan debt from one of the following Federal student loans: Direct Loans, FEEL Loans, or Perkins Loans.
YourAshford University closed while you were still enrolled or your Ashford University campus closed within 120 days after you withdrew from the program.
As long as you have the above requirements, you'll eligible to receive student loan discharge from Ashford University.
Ashford University Borrower Defense
The Obama administration introduced the Borrower Defense to Repayment (BDR) rule as a way to provide debt relief to students defrauded by their school.
The legislation was prompted by the closing of Corinthian Colleges, which left approximately 100,000 students with debt and no degree. Although borrowers have been able to seek loan forgiveness from fraudulent colleges since 1995, BDR makes the application process much easier.
If your school convinced you to sign up for their expensive program because they made promises about your ability to pay back the loan (either by inflating job placement rates, salary statistics, or some other similar data), then you'll have a pretty good shot at qualifying for a defense against repayment discharge.
Make sure you include as much detail as possible (relevant detail), in your application letter and provide specific details about how you were lied to, what you were promised, told, or not told about, to clearly explain why you believe the school violated some law.
You Are Not Alone
You can decide to talk to a financial advisor to help you navigate and understand your loans as well as providing you with professional assistance to file your claim professionally and guarantee the best possible outcome.