Argosy University Closure
Argosy University will be closing all campuses in San Francisco Bay Area, Phoenix, Arlington, Va. Atlanta, Chicago, Clay National Guard Center in Marietta, Ga. Dallas, Draper, Utah, Eagan, Minn. Hilo, Honolulu and Wailuku, Hawaii, Los Angeles and Orange, California, Seattle, Tampa, Florida, and Utah National Guard Base Officials announced Friday evening.
According to The Education Department, this sad news would affect more than 10,000 students leaving them with no certification and thousand in student loan debt.
Argosy University has failed to distribute nearly $16.3 million in federal aid to thousands of its students. And chances are the students won't get the money, according to financial aid and education experts.
Now thousands of students scramble to figure out their next step after the news of the closure.
"We are working with students, accreditors, state regulators and the U.S. Department of Education to provide as many options as possible for students, to include transfer to another higher education institution or student loan discharge," Mark Dottore, the court-appointed receiver, said in a three-sentence statement Thursday to The Atlanta Journal-Constitution.
In this article, you would find the two options you have if you are looking for student forgiveness or loan discharge.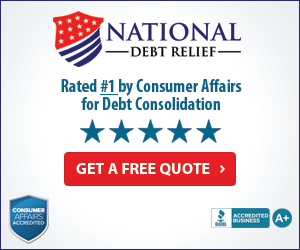 Argosy University Lawsuit.
Prosecutors accused Argosy of misleading students about their accreditation and failing to distribute nearly $16.3 million in federal aid to thousands of its students.
Investigation revealed a pattern of Argosy recklessly launching doctoral degree programs without substantiating or supporting that they led to the advertised outcomes," Colorado's Deputy Attorney General Jan Zavislan, said in a press release.
Also in recent weeks, though, media reports revealed that students at Argosy campuses hadn't received their expected funds, and many found themselves unable to pay for expenses like food and rent. Mark Dottore, the court-appointed Dream Center receiver, claimed that money that should have been available for the college to pay students was missing. The Education Department said it is still waiting for an accounting of how those funds were spent.
Not only that Department officials also found Argosy had been locked out of its Phoenix location and was holding classes at an unauthorized location. And Dottore, the receiver, had terminated Argosy's chancellor and almost 100 faculty and staff members despite assuring the department that step would not be taken.
In each finding of a violation, the department imposed the maximum penalty allowed under the Higher Education Act, which is the federal law that governs financial aid programs.
The settlement follows a multi-year investigation by states attorneys general and a report from the U.S. Senate, which found that Argosy University:
Fail to distribute financial aid
Misled students about their accreditation
used emotionally charged language to pressure students into enrolling in their schools;
deceived students about the total costs of enrollment by instructing its admissions representatives to inform prospective students only about the cost per credit hour without disclosing the total number of required credit hours;
misled students about the transferability of credits and promised that certain credits could be transferred when they could not;
misrepresented the potential for students to obtain employment in the field by failing to adequately disclose the fact that certain programs lacked the necessary programmatic accreditation; and,
gave prospective students a distorted and inaccurate impression of graduate employment outcomes.
Why did Argosy University close down?
In February 2019 Argosy University attempted to change its status from for-profit to nonprofit but The Department of Education denied Argosy's request to change its tax status to nonprofit.
After blocking the request to change its tax status, Argosy University scrambles to look for a buyer for the institutions but they were unable to find a buyer.
Failing to change its tax status and find a buyer for the institutions made Argosy University take the decision to close all campuses.
How to get Argosy University Loan Forgiveness.
Now there are two options for you to possibly get a full student loan discharge and hopefully a refund on any payment made toward your student loan.
The Borrowers Defense To Repayment.
Anyone who attended a for-profit school and committed fraud either by lying about their accreditation or false advertising about job placement or any other type of fraud against them is eligible for loan forgiveness or loan discharge via The Borrowers Defense To Repayment.
This program was created by the Federal Government to protect students who were defrauded by their college institution with job placements and incentives to enroll in their college.
Keep in mind that you will be filing a claim against the school and will need to support and link all the college fraudulent activities with your personal situation. This means that all you need to do is prove that the college lied to you and explain why you deserve to receive a discharge.
Also, be aware this application requires time because you only have one chance, making sure you do it correctly will help you have a good chance of having your student loan forgiven.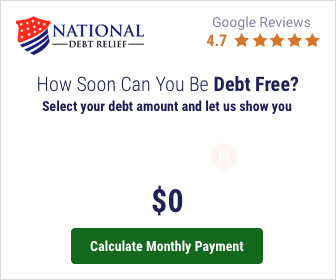 Examples of For-Profit Colleges Illegal Marketing Activities.
Misrepresenting their job placement rates. For example, telling prospective students that 100% of their graduates in a particular field could find a job within the first month after graduation
Misrepresenting the quality of a program by telling students that they will be able to easily pass licensure exams in their field after completing a degree from Argosy University
Pressuring vulnerable, low-income students into taking out huge loans in order to pay the tuition cost for one of their sub-standard education programs
There are more examples that can be used to support your claim but these are one of the main and most important ones.
Did you experience one of these marketing activities?
If yes, you need to file an application as soon as possible!
The Closed School Loan Discharge Program.
As I mentioned above, there are two ways to receive student loan forgiveness as a former student of Argosy University, so if you don't feel that the school defrauded you and therefore don't think you'll qualify for the Borrower's Defense program, then have no fear, because there is another way.
The Closed School Loan Discharge Program is your second best way to qualify for an Argosy University discharge, and it was created for students who were still attending the school when it shut down.
The nice thing about Closed School Loan Discharges is that you don't have to do any legal wrangling or convincing via arguments and evidence because Closed School Discharges is a binary thing – if you were a student who left the school no more than 120 days prior to it's closing (or if you never left it at all, but were still studying at the time of the closure), then you qualify for a complete student loan discharge.
And that's a great thing for those of you who were left in the cold when Argosy University shut their doors!
How Do I Apply for a Closed School Discharge?
To apply for the Closed School Loan Discharge program simply fill out the application and submit it to the people who service your loan.
The people who service your loan are the ones that send the money to via your student loan payments every month.
Every loan servicer has a different procedure in place for processing these applications, so you'll need to find out what your servicer requires before you can determine how to proceed.
After you submit your Closed School Loan Discharge application, your servicer is legally obligated to inform you of their process, and then as long as you qualify for the discharge, and you follow their instructions on what to do next, you should get your debt fully forgiven.
Conclusion
Finally remember every case is different and if you still unsure of what options you have, trusted, and professional assistance with a free consultation to help you better understand your options can help you make a decision.