There are a few programs that help pay back student loans, but it depends on your specific situation. For example, the government offers loan forgiveness programs for certain types of jobs, like teaching or public service.
If you can't afford to pay back your student loans.
You can explore the different income-based repayment plans with loan forgiveness at the end of the term in some cases, or you can apply for deferment or forbearance.
Deferment allows you to temporarily stop making payments on your loan, while forbearance allows you to temporarily reduce your monthly payment.
However, interest will continue to accrue on your loan during both deferment and forbearance, so it's important
Now if you are behind on payments or defaulted on your student loans check out How to Prevent Student Loan Wage Garnishment: Before and After It Begin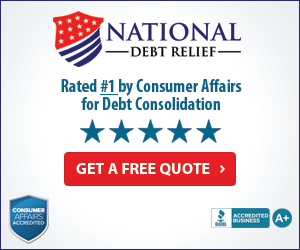 Following up with the programs that help pay back student loans.
Here are some options:
Public service loan forgiveness (PSLF)
If you are employed by a U.S. federal, state, local, or tribal government or not-for-profit organization, you might be eligible for the Public Service Loan Forgiveness Program. Keep reading to see whether you might qualify.
The program offers student loan forgiveness after 120 qualifying monthly payments (10 years' worth).
To qualify, you must make all of your 120 payments on an income-driven repayment plan. You also can't have any federal loans in default.
Teacher loan forgiveness program
If you are a teacher who has been working full-time for five consecutive academic years in a low-income elementary or secondary school, you might be eligible for the Teacher Loan Forgiveness Program.
The program offers up to $5,000 in loan forgiveness for each year of teaching service.
Income-based repayment programs
The majority of federal student loans qualify for at least one income-driven repayment plan. Your payment might be as low as $0 per month if your income is low enough. In some situations, your outstanding student loan debt may be forgiven after 20 or 25 years of repayment.
Income-Based Repayment (IBR)
Under this plan, the borrower's student loan payments are capped at 15% of their discretionary income.
After 25 years of qualifying monthly payments, the remaining balance on the student loan will be forgiven.
The PAYE repayment plan caps your monthly payment at 10% of your discretionary income. This repayment plan is available to borrowers who took out their first student loan after September 30, 2007 and have a partial financial hardship.
The loan term is 20 years, and any remaining balance will be forgiven after this time.
Revised Pay As You Earn (REPAYE)
Borrowers who qualify for the PAYE plan, but have a high debt-to-income ratio may be better off with this repayment plan.
The REPAYE plan sets your monthly payment as 10% of your discretionary income and will forgive any remaining student loan debt after 25 years of qualifying payments.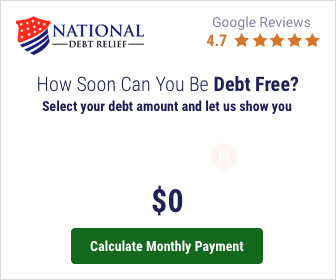 Income Contingent Repayment (ICR)
The borrower would make payments based on their income, family size, loan balance, and interest rate under this plan.
Payments would be modified annually. This repayment plan is likewise for 20 years.
ICR may be a good choice for you if you can't make standard payments or if you want to lower your monthly payment.
Student loan consolidation
Student loan consolidation is available for borrowers with more than one student loan. This can be helpful because it will combine all of your loans into one single monthly payment.
It also gives you the opportunity to choose a new repayment plan that best suits your needs.
Student loan refinancing
Refinancing student loans is another option that is available to borrowers to help pay back student loans.
This process will involve obtaining a new loan to pay off your current loans. The new loan will have a new interest rate and terms.
It is important to remember that refinancing student loans will not lower your monthly payment, but it could help you save money on interest over the life of the loan.
By refinancing your student loans, you will be able to choose from competitive fixed rates, fixed payment plans that can help you pay back student loans faster.
Need help paying back student loans?
We can help you explore your options and help you find a solution with the best terms and conditions.
Your income level is not an obstacle — we help student loan borrowers at all income levels, even those in default on their loans.
Depending on your financial situation and how much money you owe, we help borrowers save thousands of dollars over the course of repayment.
Call now to get a free consultation from one of our student loan specialists.