When you attend college, the last thing on your mind is falling behind or defaulting on your student loan payments. However, when unforeseen circumstances happen like Vista College shutting down abruptly, you are left wondering how you will repay your student loans.
The good news is there are Vista College loan forgiveness options for student loan debt from this school, even if you withdrew before they closed.
Read on to find out what your options are, why they're closed, and how to find the help you need to manage your student loans.
Vista College Student Loan Forgiveness Options
The federal government makes it possible for students to receive assistance with student loan debt by offering student loan forgiveness and repayment options. Due to the abrupt closing of Vista College, they were unable to make teach-out agreements with other schools, therefore looking into forgiveness options is recommended.
When your school closes while you are enrolled, the most common option to cancel student loans is the School Closure Discharge. In addition to the School Closure Discharge, there are options that give you full or partial forgiveness upon completion of the loan term including:
While you are waiting for your application to be approved for one of these options, you are still responsible for making payments on your loans. If you cannot afford to make payments you can look into receiving a forbearance or deferment by speaking with your student loan service provider.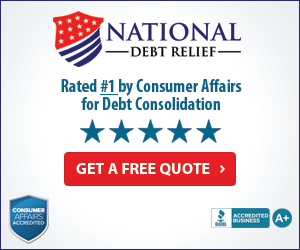 About Vista College
Vista College had several campuses located in Texas, Arkansas, and New Mexico, and the main campus was located in El Paso, Texas. This was a nationally accredited school by both the Council on Occupational Education and the Accrediting Commission of Career Schools and Colleges.
The school offered online and ground campus degree and training programs in the healthcare, business, technology, trade, legal, and cosmetology fields. The school had a 100% acceptance rate and the most common programs students enrolled in were medical assistant, nursing assistant, and dental assistant.
Vista College Main Campus
Address: 6101 Montana Ave, El Paso, TX 79925
Phone Number: 866-442-4197 admissions, 915-503-2698
Website:www.vistacollege.edu
Transferring Vista College Credits
Transferring credits to Vista College education programs was evaluated and conducted on a case-by-case basis for up to 75% of credits needed to graduate. Other options to earn Vista College career and education credits included, testing out of courses, prior learning, and/or military experience.
Transferring your Vista College Credits can be a little tricky because it was a nationally accredited school and not a regionally accredited one. If you are looking to transfer your credits you will need to contact the school you are transferring to for more information.
Obtaining Vista College Transcripts
Students transferring to another school to complete degree programs will need to contact one of the following agencies depending on where they attended school:
Arkansas Department of Education
New Mexico Higher Education Department
Texas Higher Education Coordinating Board
Vista College Closing
On October 8th, 2021, Vista College informed students that they were closing its doors effective immediately due to financial circumstances. Students were blindsided by the school closing down after completing their finals and were anticipating moving on to the next term.
One week following the announcement, the school filed for Chapter 7 bankruptcy in Delaware, and a lawsuit was filed against the school. The Vista College lawsuit was filed on October 12th by former students and two law firms in Jefferson County, Texas.
Information about Vista College closing its doors can be found on their website, along with information about student loan forgiveness options. Vista College has reached out to a number of different schools to assist students that wish to complete their degrees.
Vista College Cost and Average Debt
The average annual cost of attending Vista College was $8,400, with the average debt falling between $11,875 and $27,000 per student. The average cost to attend the school varied depending on the field of study and does not include any financial aid grants or scholarships received.
It is estimated that 45% of undergraduate students took advantage of student loan options to help cover the cost of books, tuition, and supplies. A total of over 22% of Vista College student loans were in default status after 3 years, almost 3 times higher than the national average.
Vista College Graduation Rate
The school had a graduation rate of 78% and a return rate of 57% after the first year out of 3300 students. Students who graduated from Vista College were repaying around $113-$254 per month on a 10-year student loan repayment plan. Around 36% of individuals that received student loans to attend the school are in forbearance status and 1% is paid in full.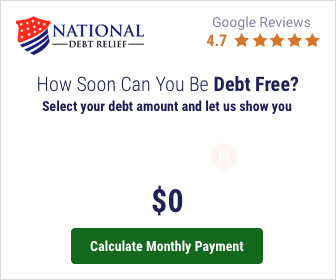 Average earnings after graduating from Vista College
The median earnings after graduating from Vista College was between $15,746-$36,416, depending on the degree and field of study. This is based on information obtained after a graduate's second full year of working and no longer enrolled at the school full-time.
Need Help With Student Loans? Contact Us Today
Vista College loan forgiveness options are available to all students and former students that meet the qualifications of these options. If you decide that you do not want to complete your degree or can't transfer your credits, don't default on your student loans. Our expert student loan specialists are able to help answer your questions about your Vista College student loans and resolve your student loan problems.