Today we are going to talk about student loan forgiveness for nurses, without a doubt the need for nurses has been in high demand but pursuing this career will definitely need you to take out student loans. The great thing about this field is that it offers several options to loan forgiveness compare to other fields.
Because the need for nurses is in such high demand the government created several national and state student loan forgiveness programs to help attract new nursing candidates.
In this guide, you will find the 5 loan forgiveness programs you must know to help you prepare your financial path. Now let's get started.
Why Nurses Qualify for Student Loan Forgiveness?
Nurses are a necessity to our healthcare system, without them, our healthcare system wouldn't be anything as to how it's today. That's why the government offers multiple options to help nurses relieve their student debt. Those that seek a job at public service institutions, non-profit and government institutions have a better shot at loan forgiveness.
What Nursing Careers Qualify for Student Loan Forgiveness?
The qualifications for nurse student loan forgiveness programs may vary depending on the program and state. You'll find programs that offer assistance to general nurses as well those working in advanced practice specialties. Just be sure your education was from an accredited nursing school and that your license is current and without restriction.
Be aware that there's no guarantee of loan forgiveness. So plan your nursing career ahead by doing research on what nursing career you really want to pursue.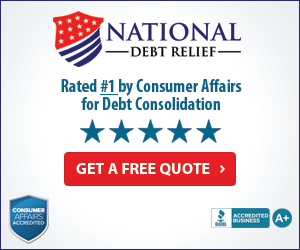 Now let's dive into the loan forgiveness programs available for nurses.
1.Nurse Public Service Loan Forgiveness
You are probably somewhat familiar with this program and you may be asking yourself, can nurses get public service loan forgiveness?. And the answer is yes this program helps many students eliminate a portion of their federal debt, but to qualify in public service loan forgiveness you must meet the next 4 requirements.
Must-Have Eligible Federal Loan
The loans should come through the William D. Ford Federal Direct Loan Program. Under this program, there are 4 different types of loans available.
Direct Subsidized Loans: For eligible undergraduate students who demonstrate financial need to help cover the costs of higher education
Direct Unsubsidized Loans: For eligible undergraduate, graduate, and professional students, however, no demonstration of financial need is required
Direct PLUS Loans: For graduate or professional students, as well as parents of dependent undergrads, who need help paying for expenses not covered by other financial aid
Direct Consolidation Loans: Those who want to combine all of their eligible federal student loans into 1 Direct Loan with a single servicer
Choose a Repayment plan
You will have to select a repayment plan that qualifies for public service loan forgiveness and those repayment plans are:
Pay As You Earn (PAYE)
Revised Pay As You Earn (REPAYE)
Income-Based Repayment (IBR)
Income-Contingent Repayment (ICR)
Qualifying Employer
You will also need to be a full-time employee at any of the following entities:
Government agencies at the local, state, or federal level
Nonprofit organizations with 501(c)(3) tax-exempt status
Nonprofits that are not tax-exempt, if their primary purpose to provide qualifying public services such as law enforcement, childhood education, library services, and more
Those volunteering full-time with AmeriCorps or Peace Corps also qualify.
Make Payments
The last requirement for public service loan forgiveness is to make qualifying monthly payments for a period of 10 years. Those with income-driven repayment plans will receive forgiveness on their loans if they're not paid in full after 20 or 25 years.
2. Perkin Loans Cancelation
This Perkin Loan Program was ended in September 2017, but if you have perkin loans before that date you still have a chance to qualify for loan cancellation.
In this program, you may qualify to get up to 100 percent of their student loans canceled for 5 years of qualifying full-time service.
3.Nurse Corps Loan Repayment Program
This program is administered by the U.S. Department of Health and Human Services' Bureau of Health Workforce, the program was created to help nurses who either work in facilities with critical shortages or as full-time faculty at eligible nursing schools.
If you get accepted in this program, the Department of Health and Human Services will pay 60 percent of your unpaid student loan debt over the course of 2 years and if funds are available a third-year could apply for a 25 percent.
Those who can demonstrate financial hardship are a priority, the requirements for this program are the following:
You are a:
Licensed registered nurse (RN),
Advanced practice registered nurse (APRN), OR
A Faculty member at a school of nursing
You must have: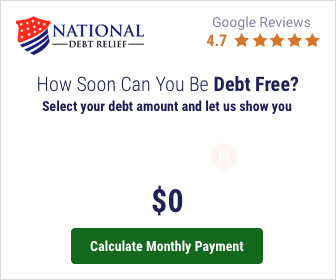 Attended a school of nursing that's accredited by an agency recognized by the U.S. Department of Education, AND
Earned at least a nursing diploma or associate's degree that qualifies you to take the NCLEX-RN Exam
Your loans:
Can be from the federal government or a private lender,
Must be applied to the program where you completed your education, AND
Cannot be consolidated with any other debt
You work full-time in:
A public or private nonprofit Critical Shortage Facility (CSF) providing primary medical or mental healthcare in a Health Professional Service Area (HPSA), OR
An accredited public or private nonprofit school of nursing
You must:
Commit to a service obligation of full-time work at an eligible CSF or nursing school for at least 2 years,
Provide verification every 6 months that you're in compliance with your obligation, AND
Have no existing service obligation to another program or defaults on any prior obligation
Keep in mind Nurse Corps LRP payments are subject to federal taxes. The Nurse Corps LRP withholds federal income tax and FICA taxes for Social Security and Medicare. Taxes are paid directly to the IRS on your behalf so you don't have to deal with it, but this means the total amount repaid will actually be less than the percentage awarded.
4.Nurse Faculty Loan Repayment Program (FLRP).
Same as the NURSE Corps LRP, the Faculty Loan Repayment Program (FLRP) offers nurses the chance to receive student loan debt relief for securing a full- or part-time teaching role at a public or private nursing school for a minimum of 2 years. If you get accepted on this program you could obtain up to $40 thousand to apply to your student loans.
Requirements for Faculty Loan Repayment Program (FLRP).
The same licensing, education, school accreditation, and service obligation requirements of NURSE Corps LRP also apply to FLRP. The difference between these programs is that FLRP is designed specifically for those who come from an economically and/or environmentally disadvantaged background.
Economically disadvantaged: An individual who comes from a family with an annual income that's below the annual poverty threshold for the size of their family
Environmentally disadvantaged: An individual who comes from an environment that inhibited them from obtaining the knowledge, skills, and/or abilities required to enroll and complete an undergrad or graduate program
If you meet the standard requirements and can show documentation that you've had economic or environmental disadvantages, you'll be eligible to receive an award. Funds are granted in decreasing order of financial need, with preference being given to those in full-time teaching positions.
5. Nurse National Health Service Corps Loan Repayment Program (NHSC LRP)
In this program, the National Health Service Corps Loan Repayment Program (NHSC LRP) offers debt relief in exchange for at least 2 years of full- or part-time primary, behavioral, or mental healthcare practice in a Health Professional Shortage Area. You may receive up to $50,000 to apply to your student loans, however, it's important to note that only certain nursing disciplines qualify.
Qualifying specialties
To qualify to receive repayment through the NHSC LRP, you must have at least a master's degree and hold national certification as a nurse-midwife, psychiatric nurse specialist, or nurse practitioner. NPs can then work within the following nursing specialties:
Adult
Family
Geriatrics
Mental health
Pediatrics
Psychiatry
Women's health
There you have it student loan forgiveness for nurses is real. If you've dreamed of becoming a nurse and make an impact on the healthcare field, don't let the cost of your schooling deter you. Nurses are in high demand and have many options for debt relief.