Student Debt Facts 2021-2022
For many college students, graduation day is followed by the reality of a mountain of debt. The average borrower has more than $37,000 in student loans to pay back. With the rise of student debt, many people are finding themselves facing limited job prospects and struggling to make payments.
42.9 million borrowers owe $1.59 billion in federal student loans
56.65% of all debt from federal student loans remains in forbearance until September 2021
22.2 million or 48.8% of borrowers have loans in forbearance
7.8% of federal debt is in defaulted loans.
An estimated 35 million Americans may qualify for student debt relief
College costs are going up by 6% per year
The average student loan debt is over $35,000
Contemplating repayment options is never easy and with these trends, it's no surprise that many borrowers need help getting advice and assistance with their student loan repayment options.
Student Loan Assistance
We know the feeling of being stressed about your student loans, so we want to help you find ways for paying them off.
We assist you with finding student debt counseling that provides help to anyone who has student loans and is concerned about being able to keep up with the debt payments.
Student loan debt is a serious issue that affects more than 30 million people. Our certified student loan counselors offer you the help and guidance to take control of your finances. We have over four decades of experience in helping 1.2 million consumers take control of their personal finances and become debt-free. We apply all of this experience toward helping those with student debt.
Student loan repayment options can be a confusing topic, but our student loan counselors help you determine the best path for your unique situation.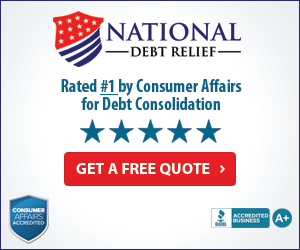 Our counselors can offer guidance on any of the federal student debt repayment options:
Income-based repayment plans
Graduated repayment plans

Deferment and Forbearance

Extended repayment plans
Student loan forgiveness
Pay as you earn program
Standard repayment plans
Income contingent and Income sensitive repayment
Student Loan Forgiveness Programs:
Financial Advisor Help with Student Loans Benefits
Student loan counseling is an essential service for those who need help managing their student loans. The counselors will work with you one-on-one and provide the best possible advice on how to repay your debts responsibly so that future payments don't put unnecessary stress onto yourself or your loved ones financially.
Experienced counselors
Advice and assistance tailored for your unique situation
Repayment programs can save thousands over the life of a loan
Counseling addresses other kinds of loans, like housing and credit card debt
How We Can Help
When it comes to your student debt, we'll assess your loans and determine what programs you qualify for. Then we'll help you understand the many options available to you and pick the ones that make the most sense for your situation. We'll give you guidance every step of the way, so you have the right documents and fill out all application forms correctly.
What You Need To Do
Why not just pick up the phone and call? It saves time, after all. You might want to have some information ready beforehand like what type of student debt you've got (federal or private) as well as your basic financial data like income and expenses.