If you have been following the news, then you are aware that over $9-billion in student loan debt has been canceled by the Biden administration. This includes borrowers' that have student loan debt from attending schools owned by Alta Colleges, such as Redstone College in Colorado. If you are struggling to pay student loan debt from this school, there are Redstone College loan forgiveness options available to you.
In this guide, you will learn about student loan forgiveness and discover what happened to Redstone College including why they closed and lawsuits against them
About Redstone College
Redstone College was a for-profit school that was around for over half a century located in Colorado and had locations in Westminster and Broomfield. In 2016, the Broomfield location became part of the Spartan Education Group and Operates under Spartan College of Aeronautics and Technology.
Details
Redstone College was accredited by the Accrediting Council for Independent Colleges and Schools and had offered programs in HVAC, Wind Turbine, and Avionics.
Most students attending the school received federal financial aid and the average cost of tuition for an undergraduate was between $16,000- $23,000 annually.
Redstone College provided students with hands-on training, job placement assistance, tuition-free retraining, and other benefits to Alumni of the school.
Since the school's inception, over 15,000 students have graduated from the different programs offered by the school, including the 15-month Associate Degree program.
Summary
This section discussed when Redstone College was founded, what programs were offered, and how much it had cost to attend the school. The next section will talk about what happened to them and news involving the school and its business practices.
Redstone College in the News
Redstone College faced public scrutiny, just like the other schools under the Alta Colleges umbrella for their deceptive business practices. Over the years, the school has been accused of lying to students about their education programs and failing to meet accrediting standards.
Details
In 2010, a lawsuit was brought against Redstone College in a Colorado federal court claiming the school used "aggressive and misleading recruitment tactics.
A separate lawsuit was filed in a California state court stating the school encouraged admission counselors to enroll students with the greatest financial need.
The school closed down in 2016 when the Department of Education no longer withdrew recognition of ACICS as an approved accreditor.
In April 2016, Redstone College's Broomfield location was acquired by Spartan Education Group and renamed the Spartan College of Aeronautics and Technology.
Summary
This section went over what happened to Redstone College and other news about the school including accusations and lawsuits made against the school. The next section will discuss Redstone College loan forgiveness and the options available to you to help manage your student loan debt.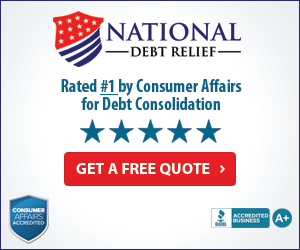 Redstone College Loan Forgiveness Options
There are several ways that you can eliminate your student loan debt through forgiveness for your federally-funded Redstone College student loans. These options are available to all qualified borrowers' who have outstanding debt from attending Redstone College and need help managing their loans.
Details
Summary
In this section, you learned about the different options available for Redstone College loan forgiveness and how to qualify for them. The next section will summarize the key points of this guide and what you can do if you need further assistance.
Closing
This guide gave you an overview of who Redstone College was, what happened to the school, and how to qualify for Redstone College loan forgiveness. If you feel that you qualify for one of the loan forgiveness options and/or you have further questions, help is available.
Our office is staffed with expert student loan debt specialists waiting to assist you, contact our office today to find out how they can help.