A number of student loan borrowers receive student loan forgiveness for several reasons. Whether it is through a government program, a school closure, or a school receiving funds by committing misconduct violating state and/or federal laws.
Students at Purdue University have a unique opportunity, the Income Share Agreement. This guide will cover this program available to students of Purdue University, current lawsuits the school is facing, and how you can receive help with Purdue University Loan Forgiveness.
Paying Purdue University Student Loans
Income Share Agreement
Sophomores, Juniors, and Seniors are able to apply for additional funding through Purdue University's ISA program to supplement any federal or private loans that they are already receiving. The agreement is that after a student graduates or begins employment they will repay the funding received at an amount determined by their income or anticipated income. The payments are capped and the percentage that is required to be paid is based on earnings.
This program is beneficial for graduates who are experiencing problems securing employment after graduation, or who don't make a lot of money. Payments can be as low as $0 per month for 100 months. The one advantage that ISA has over traditional private loans is that there isn't a compounding of interest charges and the payment terms are 10 years or less.
This program isn't a form of Purdue University Loan forgiveness per se, however, if you struggle to make ends meet once you graduate, you may not pay anything at all. On the other hand, if you are majoring in a very lucrative field you could end up paying back almost 3 times what you borrowed.
Public Service Loan Forgiveness
This provides forgiveness for student loans if you work for a qualifying employer. Payments must be made under a qualifying repayment plan such as the standard 10-year repayment plan or an Income-Driven repayment plan.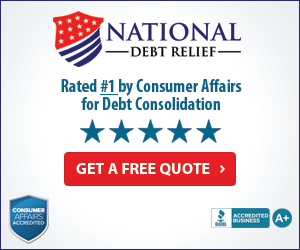 It is recommended that you change from a standard repayment plan to an IDR since you are required to make payments for 10 years before you can apply for forgiveness. Under the standard 10 year plan, your loan will be paid off.
Additional requirements include:
Your loans must be in repayment status.
The payment should be the full amount that you are billed no later than 15 days past the due date.
You must be employed with a qualifying employer when you submit the application for forgiveness and when making payments.
A qualifying employer is one that is either a government or a nonprofit employer.
You are required to submit a Certification and Application form so that your loans are transferred to a Public Service Loan Forgiveness servicer, which is Fedloan Servicing. You will also need to submit this form if you change employers during the 10-year repayment period. It is advised to submit this form annually to stay on track with knowing if you are making qualified payments.
About Purdue University
Purdue University is a school that is part of the Big Ten Conference and is based out of West Lafayette Indiana. It was founded in 1869 and is ranked as the 5th most innovative national university according to the U.S. News & World Report 2021 edition.
Purdue University Lawsuits
What happens to your funds when you prepay for a semester or more of "a true college experience," and you don't receive what you paid for? You would expect to receive a refund of those funds or at least be given a prorated discount At least that is what a few of Purdue University students experienced amid COVID 19 closures this past Spring, according to a lawsuit brought against the school, filed in federal court in April 2020. As of June 2020, the lawsuit was dismissed in federal court and moved to state court.
The students are seeking a prorated discounted rate for fees that were paid for housing, meals, Purdue fees, and the difference in tuition of half-semester of live instruction vs. half-semester of online instruction. Students were forced to move out of housing and were unable to use their meal benefits that were prepaid. The lawsuit is still pending.
We Can Help
Paying for your education shouldn't come with stress and anxiety. If you have an outstanding Purdue University loan and you need help with managing your loan, contact our office. We have a secure network of expert student financial aid specialists willing to help.