You finally graduate from college and move on to find employment in your chosen career field, only to be haunted by the looming student loan debt that you have acquired. This debt follows you everywhere, it's on your credit report, you are receiving letters demanding payment, and to top it all off prospective employers are questioning your character because of the debt that has yet to be resolved.
You are going through the mail one day and discover a letter from National Recoveries, Inc indicating that you owe an insurmountable dollar amount for your student loan debt. Now you are wondering why National Recoveries is contacting you, who they are, and why is the amount of the student loan debt you owe overly inflated compared to when you finished school.
This guide will talk about who this agency is, why they are contacting you, and what options are available to you to stop these collection efforts of National Recoveries. If you need help dealing with this agency you can contact our office to speak with one of our loan financial advisors, who can guide you through the process of dealing with this agency.
If you want help or you still have questions after reading this guide you can contact our office to speak with an experienced loan financial advisor who can help guide you when dealing with collection agencies.
Who Is National Recoveries Inc?
National Recoveries Inc is a privately owned debt collection agency that specializes in recovering student loan debt. They began in 1991 and are headquartered in Ham Lake, M.N. They are contracted by the Department of Education to collect on defaulted student loans.
Reviews, Complaints, And Lawsuits
In 2015, the Department of Education pulled their contract with National Recoveries Inc along with 4 other private collection agencies, citing that they violated consumer rights under the Fair Debt Collections Practices Act(FDCPA). The Department of Education completed a review of 5 agencies that they contract with us and found that these 5 agencies provided borrowers with misleading information regarding the loan rehabilitation program, the benefits of the program, and the waiver of certain collection fees.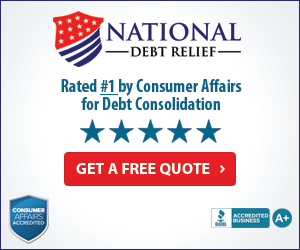 In 2016, the Department of Education rehired National Recoveries Inc, stating that this agency was one of two out of the five agencies that addressed the issues and took corrective actions regarding the issues. This decision opened the doors to criticism and backlash against the Department of Action for rehiring an agency that violated consumer rights.
According to the BBB, NRI has been accredited with them since 2011 and has had a total of 44 complaints filed in the last 3 years which 17 were closed in the last 12 months. Of these 44 complaints, 40 of them were regarding billing and collections, and the remaining number of complaints cited issues with products and services.
In 2018, a lawsuit was filed against NRI but was later dismissed in federal court. The lawsuit claimed that rights under the FDCPA were violated, however, the judge that dismissed the case stated that there were no violations of the FDCPA.
Why Are They Calling Me?
If you defaulted on a student loan the Department of Education contracted with NRI to collect funds owed on your student loan debt. NRI is calling you to collect on this debt and offer options to remedy this debt before they take further action.
How Did They Get My Information?
NRI received your information from the Department of Education when your account was turned over because the loan was in default. This usually does not occur until you have been more than 270 days delinquent with your student loans and their collection efforts were unsuccessful.
If you are not sure how to handle calls or correspondence from NRI, call our office and speak with one of our qualified loan financial advisors experienced in dealing with collection agencies.
Can They Garnish My Wages?
In simple terms, yes NRI can garnish your wages if you fail to resolve your defaulted student loans. Once you default on your student loans, the full balance of your loan principal and interest is immediately due. This is known as the acceleration of your loan agreement. Failure to make arrangements with your loan holder, Department of Education, or school or guaranty agency that provided the loan, your loan will then be turned over to a collection agency, such as NRI.
Once placed with a collection agency, you can incur an additional 18-40% in additional fees. If your defaulted loan is placed with a collection agency and you fail to enter into a voluntary repayment program or you fail to comply with the terms of an arranged repayment plan, the collection agency(in this case, NRI) can begin the process of garnishing your wages. Unlike private student loans, they do not need to sue you to garnish your wages.
Note: If you are self-employed you are not exempt from garnishments. If NRI is unable to process wage garnishment, your account will be referred back to the Department of Education to take the action further by contacting the U.S. Department of Justice, for further legal action.
How Can I Stop Them From Contacting Me?
If you want NRI to stop contacting you, you can submit a request to them in writing indicating that you wish for them to cease all communication with you. Be advised that they will still be able to contact you to notify you of any further legal action that they will take. This also doesn't stop your garnishment from being processed and it doesn't stop NRI from reporting negative information to the credit bureaus.
The other option that you have is to get your student loans back on track and out of default. If you attempt to resolve your defaulted student loan debt before the garnishment goes through, you have more options available to you.
How Do I Contact Them?
If you wish to contact NRI, here is their contact information:
National Recoveries Inc
P.O. BOX 120666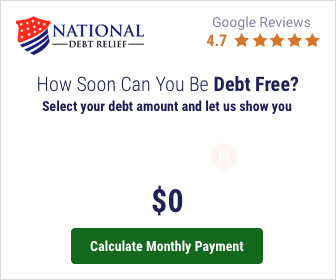 ST. PAUL, MN 55112
TOLL-FREE LINE – 877-221-9729, Hours of operation: 8 am until 5 pm, CST Monday- Friday, and 9 am until 1 pm CST on Saturdays.
FAX – 763-780-6255
Website: http://www.nationalrecoveries.com
At this time they do not respond to email inquiries and they do not have an online portal. You can still send them an email and they will have a representative contact you by phone
What Are Other Options To Pay Off My Student Loans Or Get Them Out Of Collections?
Depending on the status of your student loan debt, you have several options available to you. The key to maximizing your options is to address the issue with the holder of your student loans before they are sent to collections or an active wage garnishment is in effect.
Once your loans are accelerated, you will no longer qualify for deferment or forbearance options or have your choice of repayment plans that allow you to have your loans forgiven if you meet the requirements, such as income-driven repayment options.
When you receive a notice that your wages will be garnished, you have the option of entering in a repayment agreement with the Department of Education or NRI and send the first payment within 30 days of the date of the garnishment to prevent the garnishment from taking effect.
Consolidation
If your loans are in default and you wish to consolidate your loans into a new Direct Consolidation Loan under an income-driven repayment plan, you must make 3 full monthly payments on time at a monthly payment amount determined by your loan holder. If your loan is in active garnishment status, you will not have the option of consolidating your loan, until the garnishment order is lifted, or judgment has been vacated.
Your loans can be considered as having an active garnishment if you have been notified that your wages will be garnished, even though the garnishment has not been sent to your employer.
Once your loans are consolidated, you will qualify forbearance, deferment, and loan forgiveness, and you will once again be eligible for federal student aid. The downside to consolidating defaulted student loans is that the negative mark on your credit report remains on your credit.
Rehabilitation
This is where you arrange with your loan holder to make 9 consecutive on-time monthly payments within 10 months. The first payment is typically due within 20 days of agreeing to the loan rehab program. The monthly amount is determined by calculating 15% of your discretionary income.
This is a one-time opportunity, so if you default on the rehab program you don't get a second chance. Once your loan has been rehabilitated, you are eligible to receive financial aid again, have your loans deferred or placed in forbearance, or choose a repayment option and the default is removed from your credit report. Your history of late payments will remain on your credit.
Payment In Full
If you can afford to, you can always pay your balance in full to get your loans out of default or collections. However, if you could, you wouldn't be in default or collections.
We Can Help
Having student loans in default is not the end of the world. Yes, it can place more obstacles to overcome to rectify the situation, but it is possible. If you have any questions or need help with getting back on track with your student loan debt, contact our office and speak with a financial loan advisor to help you.