Are you a former student of Macintosh college who has been struggling to repay your student loans? You may be eligible for loan forgiveness or repayment options.
The US Department of Education offers a few repayment plans that may help former students of McIntosh college. This article will go over a few of the options available.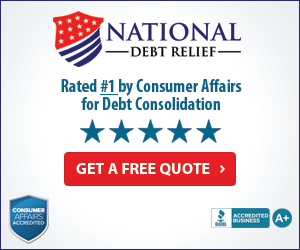 The U.S. Department of Education offers several loan forgiveness and repayment options for former students of McIntosh College. These include the Public Service Loan Forgiveness Program, the Teacher Loan Forgiveness Program, and the Income-Based Repayment Plan.
The Public Service Loan Forgiveness Program (PSLF) is available to borrowers who have made 120 qualifying payments
About McIntosh College

McIntosh College was a for-profit college located in Dover, New Hampshire. It was founded in 1896 and offered associate and bachelor's degrees in business, criminal justice, and health sciences.
The Collegepermanently closedits doors in 2009.
1. Public Service Loan Forgiveness (PSLF)
This programis for individuals who work full-time in a qualifying public service job. To be eligible, you must make 120 qualifying monthly payments while working in the public sector. After ten years of eligibility and qualifying payments, the remaining balance of your student loans will be forgiven.
However, thanks to a recent change in the program, some requirements have been eased out. A waiver from the Department of Education allows borrowers to qualify for forgiveness based on their qualifying public service employment regardless of their loan type or repayment plan.This new waiver is set to expire on October 31, 2022.
To know more about this, please clickhere.
2. Income-Driven Repayment Plans (IDR)
These plans base your monthly payment on a percentage of your income and extend your repayment term to 20 or 25 years. If you still have a balance after making payments for the full repayment term, the remaining balance will be forgiven.
There are four differentincome-driven repayment plansavailable, each with eligibility requirements.
Income-Based Repayment Plan
Pay As You Earn Repayment Plan
Revised Pay As You Earn Repayment Plan
Income-Contingent Repayment Plan.
3. Student Loan Consolidation
Loan consolidationallows you to combine multiple federal student loans into a single loan with a single monthly payment. This can be helpful if you are struggling to keep track of various payments or are currently on an income-driven repayment plan and want to change to a different one.
4. Borrower Defense to Repayment
This programis for individuals who believe that they have been misled or defrauded by their school. To qualify, you must file a claim with the US Department of Education that includes evidence of the school's wrongdoing. If your claim is approved, the remaining balance of your student loans will be forgiven.
5. Total and Permanent Disability Discharge
This program is for individuals who cannot work due to a disability. To qualify, you must submit proof of your disability to the US Department of Education. This will include evidence from a doctor or other medical professional stating that you cannot work due to your disability. If your claim is approved, the remaining balance of your student loans will be forgiven.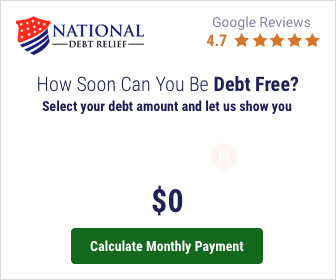 McIntosh College Transcript request
You can request a copy of your transcript from the National Student Clearinghouse. There is a fee of $2.25 for each transcript.
For more information, please visit their website:https://www.studentclearinghouse.org/
2020 Guide to the Closed School Student Loan Discharge Program | FSLD
For full details on getting a Closed School Discharge from each of the major schools that have shut down over the past several years, please visit my Guides on: Corinthian Colleges Everest College Heald College WyoTech ITT Tech Westwood College Le Cordon Bleu Kaplan University Anthem College Brown Mackie College Brightwood College Argosy University The Art Institutes College of New Rochelle Concordia University Green Mountain College Marygrove College One thing to point out about Closed School Discharges is that they are only available to people with Federal student loans.
Need Help with student loans?
If you're having difficulty keeping up with your student loan payments, or want to learn more about your alternatives, do not hesitate to contact us. You can call or fill out a form and speak to one of our student loan advisors.
We have several resources that can help you make the best decision for your financial future.