Managing student loan debt with an undergraduate degree is hard enough. When you go to grad school you accumulate at least 3 times the amount of student loan debt that an undergraduate receives. It is even harder when the grad school that you attend has admitted to fraudulent and misleading advertisements and has been ordered to pay a settlement involving almost a decade long of unscrupulous acts.
Keller Graduate School is one of those schools. If you attended this school between January 1, 2008, and December 15, 2016, more than likely you are aware of the various allegations and lawsuits involving this school.
This guide will cover those lawsuits, Keller Graduate School Loan Forgiveness options, and how you can receive help with your Keller Graduate School loans.
Who is Keller Graduate School?
Keller Graduate School of Management was formed in 1973, by two individuals who met one another while teaching at Devry. The school began offering MBAs in 1976, through an evening program developed for individuals that worked during the day.
By 1977, Keller Graduate School was fully accredited, and by 1987 ironically it purchased Devry for close to $150 million, it is considered the graduate school for Devry University. The school currently offers master's degree programs online in Business, Human Resource Management, Project Management, Marketing, and other related fields.
Adtalem Global Education Group transferred ownership of Devry University and Keller Graduate School of Management to Cogswell Education company in 2018. Devry Inc is the holding company for Devry University and Keller Graduate School of Management, which were divisions of Adtalem Global Education Group until 2018.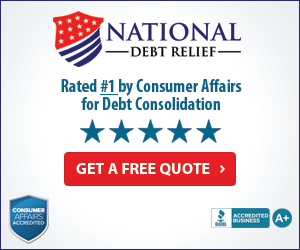 Keller Graduate School in the News
reached involving Keller Graduate School of Management, Adtalem Global Education Group Inc., and Devry University Inc. These entities agreed to pay out approximately $45 million to individuals who paid to attend Devry University or Keller Graduate School of Management between January 1, 2008, and December 15, 2016.
The payout would be equally dispersed to individuals in the lawsuit with an additional payment if the student graduated and was unable to secure employment in their field of study within six months. The additional payouts are $500 for an associate's degree, $1,000 for bachelors, and $500 for a master's.
This settlement received final approval in October 2020. Individuals affected by this lawsuit were notified and had to reply by September 7, 2020, if they wished to receive payment.
History of Legal Actions
In 2013 Devry Inc was under investigation in Illinois and Massachusetts
In January of 2016, the FTC filed a lawsuit against Devry Inc for deceptive and misleading advertising practices
In May 2016, another class-action lawsuit was filed regarding deceptive claims regarding employment rates and earnings of graduates.
Keller Graduate School Loan Forgiveness Options
FTC lawsuit settlement
Devry Inc agreed to a $100 million settlement for allegations made by the FTC regarding the advertising practices. Part of this settlement was to award $49.4 million in cash payments to students and $50.6 million in debt forgiveness for private loans that were obtained to attend Devry that remain unpaid. The $49.4 million was dispersed in 2 separate checks to qualifying students, in 2017 and 2019.
Borrowers Defense To Repayment
If you did not receive debt forgiveness through the FTC lawsuit settlement, you have the option to apply for Borrowers Defense Against Repayment to obtain Keller Graduate School loan forgiveness. To qualify for this option, the actions made by Devry Inc, and its subsidiaries had to have had a direct effect or impact on your educational loans that you received to attend the school.
You can obtain an application by visiting the student aid federal website or contacting your loan servicer, When filling out your application for Borrowers Defense Against Repayment discharge, you need to be able to substantiate allegations and claims that you make regarding their unscrupulous acts.
In addition to this, you would need to have your enrollment dates, proof of enrollment, and proof documenting your allegations against the school.
Final Thought
If you find yourself struggling to pay off your student loan debt from Keller Graduate School, you have options to assist you. Contact our office to speak with one of our student loan specialists to help you with your loans.