If you are one of the many taxpayers who find themselves in debt with the IRS, you may be eligible for first-time penalty abatement.
This is a program that can help reduce or eliminate certain penalties if you have not had any penalties assessed against you within the last three years.
In this article, we will discuss what first-time penalty abatement is, who is eligible for it, and how to request it.
What does penalty abatement mean?
Penalty abatement is the reduction or elimination of certain penalties assessed against taxpayers. This can include late payment penalties, failure to file penalties, and failure to pay penalties.
The IRS also deducts interest paid as a result of these penalties. It is only relevant to tax periods that end after December 31st, 2000.
Each of these programs has its own set of eligibility requirements, so it is important to research which program best suits your needs.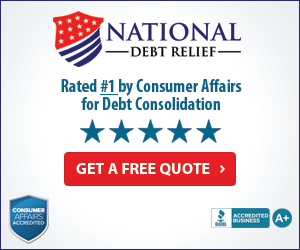 Which Penalties Does the First Time Penalty Abatement Cover?
The FTA eliminates the failure-to-file penalties for 1040s (individuals) and S-Corps. A Substitute For Return (SFR) is considered a submitted return by the IRS.
In any event, missing a filing or submitting it late is considered a serious offense. The fine is 5% of your balance every month if you fail to submit.
The IRS is also eliminating the failure-to-pay penalty for 1040s (individuals). This fine is 1/2 percent (.5%) of your still owed taxes each month. Penalties for an audit, such as fines and/or interest, may be waived. If you have penalties associated with an audit that is based on a mistake (not accuracy-related), you could get rid of them.
Finally, the FTA eliminates fines for failing to deposit (941s) in connection with payroll taxes. This would cover things like as a lack of timeliness, incorrect amount, or improper method of deposit.
How to Qualify for the First Time Penalty Abatement
To qualify for this penalty abatement, you must meet three basic criteria:
No penalties or penalty abatements
You have not incurred any penalties or penalty abatements for the prior three tax years.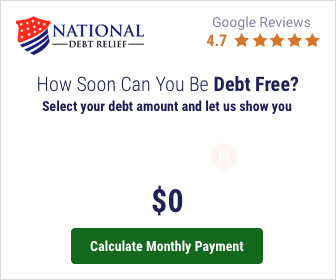 Only penalties that are more than $100 are considered by the IRS. You may still qualify for the abatement if you incurred a $50 penalty in one of the previous three years.
Don't worry if you've previously been fined for failing to pay estimated tax on time. The IRS does not consider those penalties. You may still qualify for the first-time penalty abatement.
IRS compliant
You've submitted all required returns or extensions (IRS considers you compliant)
If you don't have all of your paperwork in order, you won't be eligible. Make sure you've completed all of the IRS's requested tax returns and extensions before applying.
Have a payment arrangement
You've made payment arrangements with your past-due taxes.
You must also have paid your outstanding taxes in full or established a payment arrangement (installment agreement) for them. You must be making regular payments if you're on a tax payment plan. Your contract must be in good standing.
How to Apply for a First Time Penalty Abatement
Taxpayers can apply for penalty abatement online, by mail, or over the phone. In certain situations, if you qualify, the IRS will waive the penalties immediately.
In rarer circumstances, the IRS will agree to waive penalties, but not until the tax due is paid in full.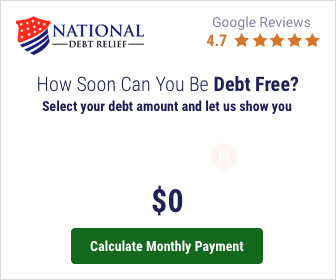 To qualify for an FTA, the taxpayer must have an outstanding balance or the RSED (refund statute expiration date) for the FTA year in question cannot be expired.
If the IRS does not remove the penalties immediately, the penalties will continue to accrue. You don't have to be concerned about the fines until you satisfy the criteria for abatement. The penalties will be removed in time.
How Much IRS First Time Penalty Abatement Covers
Only penalties incurred in the year of assessment are eliminated by IRS. There is a monetary restriction on the number of penalty removals that may be requested.
The IRS has not established a cap, but most phone calls appear to be limited to $10,000. Taxpayers can get an FTA of more than $10,000 if they request it in writing. Furthermore, the IRS allows for FTA renewals every four years.
Abatement for Penalties More Than a Year Old
The IRS will only remove penalties that extend back more than a year if you can demonstrate "good cause." That implies you had a good reason for not paying or filing your taxes.
To be considered, you must have no control over the problem. You must demonstrate that you took efforts to overcome the issue, however. To put it another way, the IRS wants to see that you made an effort to pay your taxes but couldn't do so.
What is considered reasonable cause for penalty abatement?
There are a variety of reasons that can be considered reasonable cause for penalty abatement. The IRS recognizes the following as some of the most common reasons:
Records destroyed by flood, fire, or natural disaster
Inability to calculate the amount owed due to a lack of records
You were in Rehab or Prison
You were kidnapped in a foreign land.
A close family member (spouse, child, etc) died
A civil disturbance such as a mail strike prevented you from making payment
You received terrible tax advice from a professional.
An IRS representative may give you bad advice.
In certain situations, you may even be eligible for a reduction in tax liability. However, you must show that the mistake was made in good faith. The IRS is also open to other explanations.
You should demonstrate how the problem made it impossible for you to pay on time or file on time.
Need help with an IRS First Time Penalty Abatement
The IRS provides first-time penalty abatement and reasonable cause exemption for years. Many people, however, are unaware of these programs.
If you're seeking a tax professional that has penalty abatement expertise, you may call now.