Whether or not you are in college, contemplating going to college, or overwhelmed with debt from college, you need to pay to go to school. Therefore, you need to know what options you have to prevent and/or get you out of student loan debt. This guide will go over those options.
What is FAFSA?
Every school year you are encouraged to fill out a FAFSA, Free Application for Federal Student Aid. The FAFSA determines what your Expected Family Contribution(EFC) and your Cost of Attendance(COA) is based on the information supplied on the application. Your EFC compared with your COA determines what forms of student aid from the government that you would qualify for. Your school will notify you of your financial awards.
By filling out the FAFSA, you could be eligible for the following:
Federal need-based grants such as the Pell Grant or Federal Supplemental Educational Opportunity Grants (FSEOG)
Federal Subsidized and Unsubsidized loans
Federal work-study
School-based and State-based grants, scholarships, and loans based on need.
Repaying Student Loans
Your loans will enter repayment status once you drop below half-time enrollment, or when you leave school. If you have not selected a repayment plan by the time your loans become due, you are placed in a standard repayment plan by your loan servicer. You can always get in touch with your loan service provider to change payment plans.
You have a 6-month grace period if you have a Direct Subsidized or Unsubsidized Loan, or FFEL loan. If you have a Perkins loan, you are given a 9-month grace period.
Federal Loans Repayment Options
Standard Repayment Plan: This is available for all student loan borrowers. This repayment plan has a fixed monthly amount, which is based on loans being paid off within 10 years. Loans that qualify include the following: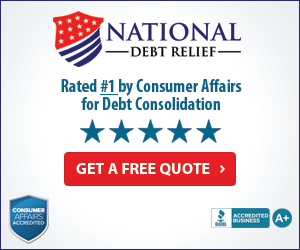 Unsubsidized loans and Subsidized loans
PLUS Loans
Consolidated FFEL loans
You can use this as a repayment plan under PSLF, however, once you are done paying the 120 payments to qualify for PSLF, there may be little to no balance left to forgive.
Graduated Repayment Plan: This is similar to the standard plan, however, your payments gradually increase every 2 years ensuring that the loan will be paid off in 10 years. This payment plan is another plan that is ineligible under PSLF.
Extended Repayment Plans: Your outstanding Direct Loans need to be over $30,000. You will have 25 years to pay off your fixed or graduated monthly payments. Your monthly payments are less than they would be under the Graduated or 10-year Standard repayment plans. Your payments are spread out over 25 years,. This plan just like the two previous plans does not meet the requirements for PSLF.
REPAYE Revised-Pay-As-You-Earn-Repayment: This repayment plan is determined by 10% of your income after necessary deductions are taken out. Your income and family size is required to be updated each year and you will pay more than you would under the standard option. To be eligible for this repayment you have to have an eligible Direct Loan. All direct loans and plus loans made to students are eligible under this plan. FFEL loans need to be consolidated into Direct loans to qualify.
This meets the requirements for payment plans under PSLF. If there is an outstanding balance after 20 or 25 years, the balance is forgiven.
IBR Income-Based Repayment: This repayment plan requires that your student loan debt to income ratio is higher than average. Your repayment amount is 10% or 15% of your income depending on when you received your loans. You would never pay more than the amount you would normally pay under the standard option. Any outstanding balance after 20 or 25 years is forgiven.
This is another plan that qualifies for PSLF. This is the only Income-Driven Repayment option that doesn't require you to consolidate FFEL loans into direct loans.
ICR Income-Contingent Repayment: Under this plan, you will pay the lesser of 20% of your income after deducting your living expenses or what amount you are required to pay with a fixed payment plan over 12 years. Your payment amount is adjusted based on your income and you have to update this information yearly. If you have a remaining balance after 25 years, the balance is forgiven. This qualifies for a repayment plan under PSLF.
Income-Sensitive Repayment Plan: Monthly payments under this plan look at your annual income and your loans are to be paid off within 15 years. Your lender determines the monthly payments. This repayment plan does not count as a plan that qualifies for repayment plans under PSLF and only FFEL loans are eligible.
Federal Loans Forgiveness Options
Public Service Loan Forgiveness (PSLF Option): PSLF is available for direct loans or FFEL and Perkins loans that have been consolidated into a direct loan. You must be employed by a government or not-for-profit entity in the public service sector to qualify for this program. You will need to make 120-monthly on-time payments under one of the income repayment plans while working full-time for a qualifying employer. After you have met the qualifications and you are approved, you will receive forgiveness on any remaining loan balance.
Teacher Loan Forgiveness: This forgiveness program will forgive up to $17,500 of your Direct and FFEl program loans. For this program, you must teach for 5 full-time consecutive academic years in a low-income school or educational service agency.
Closed School Discharge: If you were enrolled in a school that closed before you could complete your educational program or they closed within 120 days of your withdrawing you could be eligible to have all if not a portion of your loans discharged. This applies to Direct loans, FFEL loans, and Perkins loans. Your loan servicer can go over this in more detail with you.
Conclusion
As you can see there are many options available to get out of debt with your student loans. If you need assistance with this, we can help.
Contact our office to speak with one of our debt assistance experts to go over the debt services that we provide to help you get out of student loan debt.