Good news for Everest College students: there's a very good chance that you can qualify for a student loan discharge, and maybe even for a refund for any payments you've already made toward your outstanding federal student debt related to attending Everest College.
In this article, we will discuss the different types of student loan forgiveness and repayment programs available to Everest College graduates.
Everest College Closed All Locations
Everest College is a for-profit school that has profited on the backs of lower-middle-class citizens looking to get a higher education to provide for their families. As you may already know Everest College has shut down all its locations and now students who attended the school between Nov. 1, 2013, and Dec. 4, 2018, could potentially receive student loan forgiveness.
The U.S. Department of Education announced this week that it will automatically cancel $150 million in student loans connected to for-profit colleges that have closed in recent years.
Everest College Lawsuit Update
Corinthian Colleges, one of the nation's largest Vocational Education chains, has agreed to pay $6.5 million in settlement of a claim that it engaged in unlawful business practices by overstating its record of placing graduates into well-paying jobs.
Bryman College, Everest Colleges, Georgia Medical Institute., and National Institute of Technology had been under investigation by the California attorney general's office for at least 18 months.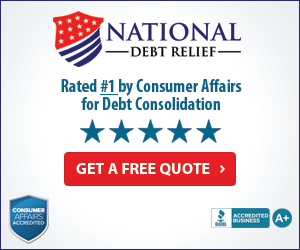 In a filing with the federal Securities and Exchange Commission last year, the school acknowledged that some of its campuses might have to be shut down as a result of the probe, though none of its 18 California schools will be shuttered. Some of the California programs will be placed under significant restrictions, however.
The settlement was approved Tuesday by Los Angeles County Superior Court Judge Kenneth Freeman.
$5.8 Billion in Loans Will Be Forgiven for Corinthian Colleges Students
The company, which has 94 campuses nationwide, agreed to pay $5.8 billion in restitution to students. Thousands of students are expected to benefit, though exact figures were not yet available, said Albert N. Shelden, senior assistant attorney general, who heads the office's consumer unit.
How to Qualify for the Everest College Lawsuit, Student Loan Forgiveness, or Discharge Benefits
You can access these great debt forgiveness benefits via one of two Federal student loan forgiveness programs, using either the Borrower's Defense To Repayment Program, which offers forgiveness and refund benefits to students who were defrauded by a school, or the Closed School Loan Discharge Program, which lets students eliminate loans that were taken out for schools that shut down before they could graduate.
Back in 2015, hundreds of local students were left without answers outside of Everest after they were notified by email the same day that their college was closing. Since then, many have moved on to other schools but some of those who haven't, still have outstanding federal student loans. While they could have filed paperwork to try and get their loans discharged, the process can be lengthy and tiresome.
The U.S. Department of Education says those eligible for loan cancellation must have been enrolled at the school when it closed and not enrolled at another Title-IV school within three years of the previous school's closing.
Everest College lawsuit filed by former students at Corinthian Colleges.
New Jersey has pledged support in a lawsuit against the U.S. Department of Education over its attempts to limit debt relief for defrauded college students. Attorney General Gurbir Grewal joined seven other states in filing an amicus brief Wednesday in support of the lawsuit filed by former students at Corinthian Colleges.
Corinthian was accused of targeting low-income individuals through deceptive practices and false advertising that misrepresented job placement rates and school programs. The chain of vocational schools folded and filed for bankruptcy in 2015
In the wake of the Corinthian scandal, the Education Department under President Barack Obama created a loan forgiveness policy for students who were cheated by colleges. About 2,200 New Jersey residents who had enrolled at Corinthian Colleges were eligible for relief.
"Corinthian Colleges left its students with significant debt and without the education and job opportunities they were promised," Grewal said in a statement. "Students who are misled and defrauded into taking out student loans should not be the ones who pay for their schools' predatory conduct."
Student Loan Servicer enrolled You in the Wrong program
This happens often where instead of your loan servicer helping you get the right information and the best repayment program for your situation they put you in something that will not benefit you just to continue to earn fees.
A student loan advisor could help you determine which option is the best for your circumstance.
When you make the right decision, you control your financial life.
If you attended a Corinthian college you may be able to get a refund and complete student loan forgiveness – Here is a list of some of the For-Profit closed schools.
Anthem Career College – multiple locations in Tennessee, closed 2014
Anthem College – multiple locations, closed in 2014
Anthem Institute – formerly the Chubb Institute; multiple locations, closed 2014
Briarcliffe College – Long Island, New York; a subsidiary of Career Education Corporation; closed 2016
Brooks College – California, closed in 2008
Brooks Institute of Photography – multiple locations, closed in 2016
Career Colleges of America – California, closed in 2014
Collins College – Phoenix, Arizona area
Corinthian Colleges
Le Cordon Bleu – multiple locations, subsidiary of Career Education Corporation; closing 2017
Crown College – Tacoma, Washington; lost accreditation in 2007 and closed
Dade Medical College
[Decker College] – 2002
Drake College of Business – New Jersey; closed 2015
Eagle Gate College – Utah; closed 2015
Everest College – multiple locations, a subsidiary of Corinthian Colleges, closed 2015
Everest Institute – multiple locations, a subsidiary of Corinthian Colleges, closed 2015
FastTrain College – Florida, closed in 2014 after FBI raid
Gibbs College – multiple locations; closed 2009
Harrington College of Design – a subsidiary of Career Education Corporation; closed 2016
Heald College – multiple locations, a subsidiary of Corinthian Colleges; closed 2015
ITT Technical Institute – all locations (closed September 6, 2016)
Kee Business College – multiple locations in Virginia, subsidiary of Corinthian Colleges, Inc.
Lighthouse College – closed 2015
Metro Business College – closed 2015
Miami-Jacobs Career College – closed 2016
Omega Institute – closed in 2014
Oregon Polytechnic Institute – closed 6/28/1996
Sanford-Brown College – multiple locations; subsidiary of Career Education Corporation; not to be confused with either Stanford University or Samford University;closed 2016
Tahlia Business Institute – Northern Alaska; closed 2016
Trump University – New York City, New York; closed 2010
University of Southernmost Florida – closed 2015
Victory University – Memphis, Tennessee; closed in 2014
Westwood College – multiple locations; closed 2016
Wright Career College – multiple locations; closed 2016
Yorktowne Business Institute – York, Pennsylvania; closed 2015
Everest College Loan Forgiveness Options
If you are a former student of Everest College, there are several options available to you for loan forgiveness or repayment of your student loans.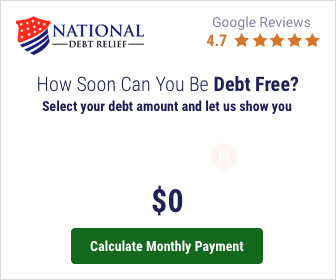 These include:
Everest College Borrowers defense to repayment
The US Department of Education offers a program called Borrowers' Defense to Repayment, which may help individuals who have been the victim of fraud by their college or university.
This program may provide relief from federal student loan debt for borrowers who have been misled, coerced, or deceived by their schools.
To be eligible for this program, borrowers must submit an application along with supporting documentation.
If approved, the borrower's federal student loan debt may be forgiven. The borrower may also be eligible for a refund of amounts paid on the loan.
Public Service Loan Forgiveness Program (PSLF)
The Public Service Loan Forgiveness Program (PSLF) is a government program that forgives federal student loans for borrowers who work in certain public service jobs. To qualify, borrowers must make 120 qualifying monthly payments while working full-time for an eligible employer.
Once the borrower has made the required payments, the remaining balance on their loan will be forgiven. The PSLF program is designed to encourage people to enter and remain in public service jobs.
For example, teachers, nurses, and soldiers are all eligible for loan forgiveness under this program. While the requirements for PSLF can be difficult to meet, the program offers significant financial benefits for those who are able to qualify.
Income-Based Repayment Plans
There are four types of repayment plans available to federal student loan borrowers: Standard, Extended, Graduated, and Income-Based Repayment. Of these, Income-Based Repayment is the only one that is based on your income and family size.
If you have a partial financial hardship, you may be eligible for this plan. Under Income-Based Repayment, your monthly payment amount is capped at an amount that is intended to be affordable based on your income and family size.
Your payment may be as low as $0 per month, but will never exceed 15% of your discretionary income.
This can be a good option for borrowers who are struggling to make payments on their loans, as it will lower their monthly payments and help them get out of debt more quickly.
However, it is important to note that any forgiven debt may be taxable. As a result, borrowers should carefully consider all of their options before choosing an income-based repayment plan.
Talk to a Student Loan Advisor
If you're feeling overwhelmed by your student loan debt, don't worry. You're not alone. Millions of people are in the same boat. But there is help available.
Talk to a Student Loan Advisor today about your options for repayment and consolidation. Student Loan Advisors can help you find the best plan for your unique situation and get you on track to becoming debt-free.