In January 2021, the Concordia University system announced that another school in the network, Concordia College in Bronxville, NY, will be closing this summer. If you attended or currently attend a school within the Concordia University system, you need to know what your Concordia College loan forgiveness options are.
This guide will cover background information about the school, details about the school closing, loan forgiveness options, and lawsuits involving the school.
Concordia College Background and History
Concordia College of Bronxville, NY is one of Concordia Colleges and Universities that are under the Lutheran-Church Synod. As of 2021, there are 7 schools under the network, and 4 other schools have closed within the last few years.
Key Details
This is a liberal arts college that sits on approximately 33 acres and has been in New York since 1881.
The school offers undergraduate, graduate, bachelor's degrees, accelerated degrees, and post-baccalaureate programs in areas such as nursing, business, criminal justice, psychology.
Concordia's cost of attendance is close to $50,000 for the current academic year for an undergraduate student, graduate students have additional fees.
Take Away
Chapter 1 was an overview of Concordia College's background, programs offered, and the cost of attendance for the majority of the students.
In the next chapter, the details about the school's closure, the future outlook of the school, and recent headlines will be discussed.
Concordia College Closures
Concordia College added another institution to the list of schools in the Concordia University System network that have closed within the last 8 years. The most recent school to precede Bronxville, NY's closure was Concordia University in Portland Oregon.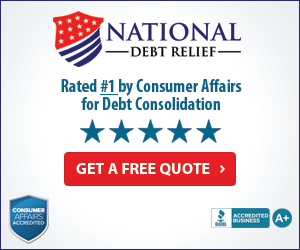 Key Details
The Concordia Colleges and Universities that have closed in the last eight years were facing similar challenges prior to their closing- too much debt and a decrease in enrollment. In 2019, this Bronxville, NY college was faced with a whistleblower lawsuit where 2 of the claims were dismissed and one remained.
Iona College in New Rochelle, NY will purchase Concordia College in Bronxville, however, all details of the purchase are still being ironed out.
Iona College will participate in a teach-out program for students as a way for them to have an opportunity to continue their education.
Concordia Colleger's accreditation status was placed on probation in 2020, and the reason according to the school was "issues of assessment and fiscal sustainability."
Take Away
Chapter 2 discussed details about Concordia College's closure, the 2 most recent lawsuits they faced and being purchased by Iona College.
The next chapter will discuss the options for Concordia College loan forgiveness that are available to students of this institution.
Concordia College Loan Forgiveness Options
If you were a student at Concordia College in Bronxville, NY, you were recently informed that the school will cease operations effective fall 2021. You may have also received a letter from the Concordia College New York Office of Financial Aid informing you of options and who to contact.
Key Details
Take Away
This chapter briefly summarized the options that you can utilize for Concordia College loan forgiveness. Full details of the programs are available through your loan servicer or the Department of Education.
Conclusion
This guide was designed to provide you with information about Concordia College loan forgiveness and the announcement of the school closure.
If you attended Concordia College and need assistance with your loans, contact our office to discuss and devise a plan that's best for you.