Millions of Americans are faced with student loan debt, whether it is in default or collections. Many borrowers are unaware of the repayment options available or ways to have your student loans forgiven or discharged. Many for-profit schools such as Collins College have been scrutinized for their illegal marketing and recruiting practices.
As a result, hundreds of millions of dollars have been allocated to forgive, cancel, or discharge student loan debt for borrowers that attended certain for-profit schools.
We specialize in assisting individuals with developing strategies to eliminate or pay off their student loan debts. In this article, you will find information on what these options are and how you can take advantage of them.
If you attended Collins College, there is maybe good news in the works for you. Right now, student loan borrowers from Collins College may be eligible to have their student loan debt forgiven or discharged through the Borrowers Defense Against Repayment Program, or Closed School Loan Discharge.
About Collins College
Collins College was a for-profit school with the main campus in Tempe, Arizona. The college was founded in 1978 and went by the name of Al Collins Graphic Design School. The name was eventually changed to Collins College in 2001.
In 2003, the Department of Education discovered that the college falsely allowed students to remain eligible for financial aid disbursements. This prevented the parent company, Career Education Corporation from expanding from 2005 until 2007. By 2008, the school began dropping degree programs and classes.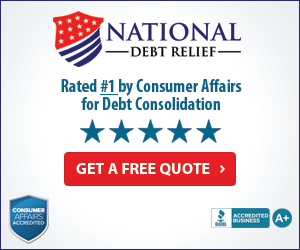 In 2009, most of the campus in Tempe had moved to a location in southeast Phoenix. By the end of 2012, the school had closed.
Collins College Lawsuit
A five-year investigation into the parent company Career Education Corp resulted in $493.7 million in debts being settled across the country. The company was found to mislead students in obtaining student loans to attend many of the schools under the CEC umbrella.
So, what does this mean for former Collins College students? It is quite possible for former students of the school to no longer be held responsible for their student loan debt.
If you feel that you were misled or coerced in obtaining student loans to attend the school, and you want to know if you qualify, contact our office today, to speak with one of our specialists who can help you.
What can you do?
If you currently have federal student loan debt from this institution, you could be entitled to receive student loan forgiveness. The two options that you have to discharge your federal student loans from Collins College are:
School Closed Loan Discharge
Borrowers Defense Against Repayment program
To be able to discharge your loans through one of the two options, certain criteria must be met. That's where one of our specialists can assist you. Our specialists are experts in developing the best strategy to eliminate your student loan debt.
Borrowers Defense Against Repayment
To qualify for this type of loan forgiveness, you will need to demonstrate how the school directly misled you into securing student loans for your education at Collin College. You cannot rely on what the school has been accused of by others or what they have been found guilty of doing. To claim Borrowers Defense Against Repayment, the school would have had to have committed illegal activity towards you, and you will need to justify this claim.
You will then need to fill out an application and include the following information:
Enrollment dates and program
Documentation of alleged illegal activity against you
Official correspondence between you and the school
Transcripts
Your application and claim need to be specific and thorough when applying for the Borrowers Defense Against Repayment. If you have issues when filing the BDAR, contact our office and one of our expert specialists will be glad to help you.
School Closed Loan Discharge
There are specific criteria that are needed to qualify for the Collins College School Closed Loan Discharge. If you do not meet the criteria then you should apply for the BDAR program. If you don't feel that you qualify for either program, contact our office to discuss options to pay off your student loan debt.
To qualify for the School Closed Loan Discharge, you need to meet the qualifications below:
You were a student at the time the college closed
You withdrew from Collins College that does not exceed 120 days before the school closing
The closing of the school prevented you from completing the work necessary to complete the program. Regardless if you graduated or not.
Additional Information
Please keep in mind that you cannot apply for both programs at the same time. If you are having trouble deciding which program would be your best option, contact our office to speak with a specialist that can guide you in the right direction.
It is important to note that while waiting for your application to be processed for either program, you have the option to apply for forbearance or stop the collection of your student loan debt from Collins College. If this sounds like something that you would like to look into, we have specialists standing by, waiting to hear from you.
Ineligible for BDAR or school closed loan discharge
If you do not qualify for either program or your application is denied, you still have options available to help you eliminate your student loan debt. Some of the options available to you will allow loan forgiveness after 20-25 years of paying the standard monthly payment for the loans. You may also qualify for loan forgiveness based on your professional culture.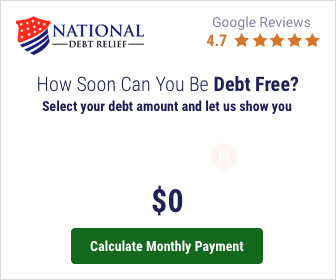 Give a call today and be on your way to becoming debt-free this year.
You can also earn forgiveness through the public service loan forgiveness program.
The Department of Education receives thousands of borrower defense applications every year. It can take unexpectedly long to determine your case. In that period, you are obligated to pay off your loans until a determination is made, failure to which you will incur a higher interest or penalties.
If you are alarmed by how fast your student loan is growing, you can try the Public Service Loan forgiveness program by volunteering in non-profit organizations, serving in the military or medical practice.
In the PSLF program, you can only get part or the whole of your loan forgiven by making the first 120 payments. That means that you are not eligible if you haven't started paying it off. You are required to make these first payments while working for a legitimate employer, no-profit organization, or government agency.
Act now, before it's too late
There have been talks about eliminating the BDAR program. However, if your application is submitted before the program is eliminated, you will be grandfathered in to receive forgiveness under this program. If you wait too long to act, it could be too late and you could lose out on an opportunity to have your loans from Walden University forgiven.