The Biden administration continues to help student loan borrowers get rid of their student loan debt by expanding forgiveness to students defrauded by schools. Coleman University is included in this and there are Coleman University loan forgiveness options available to borrowers with student loan debt from this school.
This guide will discuss the different ways to have your student loans forgiven, Coleman University lawsuits, and what led to the school closing its doors.
About Coleman University
Coleman University was a private institution founded in 1963 in San Diego, California, and was authorized to issue degrees in 1967. The school was originally named the Automation Institute of San Diego and changed its name in 1972 to Coleman College.
Details
Coleman University was primarily an Information Technology School that offered degrees in Information systems, Graphic Design, Business Administration, Computer Applications, and Computer Engineering Technology.
Coleman University offered distance education programs for undergraduate and graduate degrees and was accredited by the Accrediting Council for Independent Colleges and Schools.
The school had a 100% acceptance rate and the average cost of enrollment in an undergraduate degree was about $20,000- $35,000 annually.
The State of California gave approval for Coleman University to issue degrees and the federal government approved the school to enroll non-immigrant alien students.
Takeaway
After reading this section, you learned about this school, what this school had to offer, and the cost of attending this school. The next section will touch base on the lawsuits and scandals involving the school and the key factor resulting in the school closing its doors.
Coleman University Lawsuits
Like many for-profit and non-profit, private institutions, Coleman University has had its fair share of lawsuits and scandals regarding its business practices. Unfortunately, the deception is not uncovered until the school closes, or when students graduate or try to transfer to other schools.
Details
In 2018, the school announced that it would be closing its doors because of failure to secure accreditation and financial problems.
After the school announced it would be closing in 2018, workshops were provided for students to learn about their loan forgiveness and reimbursement options.
In December of 2018, former students of the school filed a class-action lawsuit against the school for concealing, suppressing, and omitting information.
The school was denied accreditation by the Accrediting Commission for Senior Colleges and Universities of the Western Association of Schools and Colleges in 2018.
Takeaway
In this section, you learned about the different lawsuits that Coleman University encountered and the main reason the school closed its doors. The next section will briefly discuss the different Coleman University loan forgiveness options that are available to you and how you can qualify for them.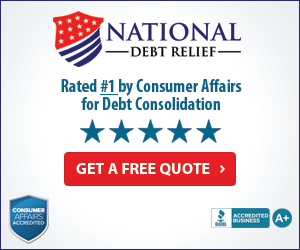 Coleman University Loan Forgiveness
If you have a federally-funded student loan from Coleman University, your loan could be forgiven or canceled according to the loan forgiveness options. At this time, private student loans do not qualify under the following student loan forgiveness options, you will need to contact your lender.
Details
Takeaway
This section discussed what your options are for Coleman University loan forgiveness and the basic requirement to qualify for each of these options. The next section is a quick summary of the key points in this guide and what to do if you have questions.
Closing
The key points of this guide include qualifying for Coleman University loan forgiveness, recent news about the school, and how its closure affected borrowers. If you think you qualify for these options, contact our office and speak with a specialist to help you decide the best option for you.