If you're a student of Carrington College and had loans through the school, you may be wondering about the loan forgiveness and repayment options available to you.
We've all heard about the high-interest rates on student loans and how difficult it is to get rid of them. Some students may feel hopeless when it comes to their loans. But there are a few loan forgiveness programs available that can help you out.
This article will discuss the different types of loan forgiveness and repayment options available to Carrington College students.
What is Carrington College?
Carrington College is a network of for-profit colleges with campuses throughout the United States.
The college was founded in 1967 in Sacramento, California. It was initially known as the Northwest College of Medical Assistants and Dental Assistants.
The school offers allied health, business, information technology, and criminal justice programs.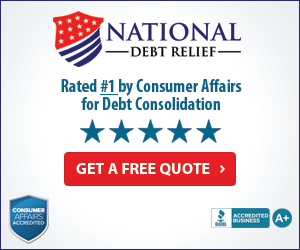 Carrington College loan forgiveness and repayment options
A few different loan forgiveness and repayment options are available to Carrington College students. Let's take a look at each one.
Public Service Loan Forgiveness
The public service loan forgiveness is available to students who have federal loans and work in a qualifying public service job.
This program forgives the remaining balance on your Direct Loans after making 120 qualifying monthly payments.
To qualify, you must work for a government or not-for-profit organization. You must also make sure your loans are through the Direct Loan program.
Income-based repayment plans
If you cannot make your regular student loan payments due to economic hardship, you may be able to enroll in an income-based repayment plan. These plans allow borrowers to make monthly payments based on their income and family size rather than their loan amount.
Several income-based repayment plans are available, but they all cap monthly payments at a percentage of your discretionary income. There are four plans to choose from:
– Income-Based Repayment Plan (IBR)
– Income-Contingent Repayment Plan (ICR)
– Pay As You Earn Repayment Plan (PAYE)
– Revised Pay As You Earn Repayment Plan (REPAYE)
To see if you are eligible for an income-based repayment plan, visit the Student Loans website.
Student loan consolidation
If you have multiple student loans, you may want to consider student loan consolidation.
When you consolidate your loans, you combine all of your loans into one new loan. This new loan has a new interest rate and a new monthly payment.
The best part of consolidation is saving you money on interest and making your loan more manageable. The average student who consolidates their loans saves $5,000 in interest over the life of their loan.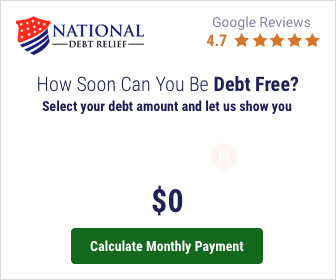 To learn more about student loan consolidation, visit the Student Loans website.
TPD Discharge (Total and Permanent Disability Discharge)
For students who have become totally and permanently disabled, a special loan discharge program is available known as TPD Discharge. This program can discharge all borrowers' federal student loans, both private and government-backed.
To be eligible for TPD Discharge, you must provide evidence that you are totally and permanently disabled. you can do this in one of two ways:
1) Submit certification from a doctor that you cannot work due to a permanent physical or mental impairment.
2) Submit documentation from the Social Security Administration (SSA) or Department of Veterans Affairs (VA) that confirms your total and permanent disability.
If you are approved for TPD Discharge, your loans will be discharged, and you will not have to make any further payments.
Borrower defense to repayment
If you have had a negative experience with Carrington College, you may be able to get your loans forgiven through borrower defense to repayment.
Borrower defense to repayment is a process that allows borrowers to have their loans forgiven if they can prove that the school misled them or violated specific laws.
To apply for borrower defense to repayment, you must submit a claim form and provide evidence of your school's misconduct.
Carrington College Acceptance Rate
Carrington College has an acceptance rate of about 89%. It currently has over 3200 undergraduate enrolled students.
Carrington College Reviews
Carrington College has mixed reviews online, with a 3.1/5 rating on Google and a 2.4/5 on College Scorecard. The most common complaints are about the school not living up to its promises, not providing enough support, and being expensive.
Carrington College Tuition
Carrington College is a relatively expensive school, with tuition and fees totaling $16,410 per year. The room and board are an additional $10,620.
How to Transfer Credits from Carrington College
If you want to transfer your credits from Carrington College to a 4-year university, you must submit a transcript request form. Your credits may not transfer automatically, so it is essential to check with the university you are interested in attending.
Need Help with student loans.
If you're having difficulty keeping up with your student loan payments or want to learn more about your alternatives, don't hesitate to contact us.
Our advisors are available to answer any of your questions and help you find the best solution for your unique situation.
You can also check out our website for more information on student loans and repayment options. We want to make sure that you have all the information you need to make the best decision for your future.