The infamous Bass and Associates—they make it hard to breathe. They employ malevolent student loan collection tactics and have a reputation for poor customer service. A simple Google search reveals countless complaints and lawsuits filed against this agency. Just who are Bass and Associates, and how do you stop falling into the hands of people like them?
Who are Bass and Associates?
The U.S. Department of Education uses debt collectors, and one of them is Bass and Associates. If you default on your student loan, the department places the loan with the collection agency.
Bass & Associates is a private debt collection agency based in Tucson, Arizona. The woman-owned company was established in 1990, and today it employees more than 50 employees. Bass and Associates, like any other debt collection firm, are required to abide by the laws of the Fair Debt Collection Practices Act. Online records show that this company has been accused of several incidences of rights violations in its collection processes.
What is the Fair Debt Collection Practices Act?
The FDCP Act governs the actions of debt collection agencies. This federal law requires collectors like Bass and Associates to work out a payment plan that helps you pay the debt. They are prohibited from calling you at odd hours or calling you regularly during the day. They are prohibited from harassing and threatening you. If you have been under any of these situations with Bass and Associates, you have grounds to sue them for damages and fees.
Why does the Department of Education put your student loans with Bass and Associates?
That happens because you defaulted on your federal student loan. If you default on your student loan, the whole balance becomes due. That means that you no longer can be eligible for deferment or forbearance. You will be required to pay the principal plus interest at once. This is called loan acceleration.
You are supposed to make a repayment arrangement with the provider of the loan. If you don't, the loan gets moved to the Department of Education Debt Management and Collections System. The latter then may choose to place your loan with a collection agency if you do not adhere to repayment stipulations.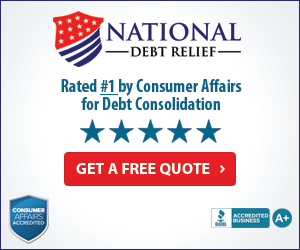 When your student loan gets moved to a debt collector like Bass and Associates, you can expect to pay about 17.92 % more. The additional charges cover the costs of the debt collection process incurred by E.D. These costs could be more or less depending on your debt holder.
Why Bass and Associates Calling Me?
If you are receiving calls from Bass and Associates, it often happens to be a federal student loan. The calls from this company often start after the E.D.'s Default Resolution Group tries to collect your loans with no success. Working with Bass and Associates and other debt collection agencies can be an unpleasant experience.
Reviews and complaints about Bass and Associates
Better Business Bureau shows that Bass & Associates has been operational for 28 years. In the time that they have been E.D.'s debt collector, they have had 39 customer complaints filed against them on BBB. Here is the breakdown:
Poor communication and customer services
Many customers have experienced poor communication with the company. Some have called for hours on end at different times of the day, but no one in the organization picked up. These are student loan borrowers like you looking to set up a payment plan with the company. They are worried about their credit scores and piling interests. Yet, no one at Bass and Associates seems to be concerned. It is a clear violation of the Fair Debt Collection Practices Act section 805.
Disorganization and system inefficiencies
You may end up paying more than you owe in student debts. BBB complaints show that Bass and Associates have an inefficient system for managing clients like you. One person was advised by a B&A representative to make two payments at once to complete their payment program. A few days later, they received a letter in the mail stating that they never made the last payment and that their loan is still in default.
Loans still show up on credit history as defaulted
Reviews show that even after establishing a payment plan with B&A and sticking to it, loans still show up as default in credit reports. That means sunken credit scores that could further jeopardize your financial future. This action violates the fair practices outlined in section 808 of the Fair Debt Collection Practices Act.
Phone harassment
There have been reports of Bass and Associates calling people with threats and abusive language. They call even at odd hours. They threaten to sue you and garnish your wages. In some instances, the company has contacted family and neighbors in their debt collection processes violating all rules of fairness, privacy, and respect. If that has happened to you, you may be eligible for up to $1000 in damages from the company.
Bass and Associates lawsuits
Speaking of damages–there have been many lawsuits filed against Bars and Associates for their right violations, as explored earlier. The company has featured in court cases about 1300 times. They have been accused of violating people's rights, especially through phone harassments and intimidation tactics.
Bass and Associates unlawful tactics
Bass & Associates employs rude debt collection tactics, such as:
Using abusive language
Calling you several times a week
Calling your employer
Calling you early morning and late evening
Telling others about your debt
Threatening to sue you and destroy your credit
Failing to inform you of your right to dispute the debt
How to Contact Bass & Associates
Getting in contact with Bass & Associates is difficult. The representatives rarely pick up calls. You might have to hold for as long as 30 minutes several times in a day for a person to finally respond. For that reason, you might want to contact them by email. The latter is the best solution, especially for evidence and records keeping.
Latest Bass & Associates contacts:
Box No. 66080
Tucson, 85728
Toll-Free (855) 533-1107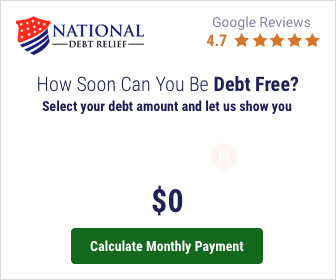 Fax (520) 784-5958
Website:https://www.bass-associates.com:8080/nb3b.html
Options to get your student loan out of collections
Get into rehab
You can get your loan out of debt collectors like Bass and Associates by getting it out of default. That entails getting into a rehabilitation program. Loan rehabilitation programs allow borrowers to get their Department of Education loans out of default status. The program applies to Direct Loans and FFEL Program loans.
A loan rehabilitation arrangement entails a small monthly payment defined based on your income level. You might be asked to pay as little as $5 a month to keep your loan out of the default status. After nine months of consistent payment like this, your loan will be considered fully rehabilitated.
The benefits of student loan rehab
Getting your student loan into rehab gets it out of default. It also repairs a damaged credit report that results from being handled by companies like Bass and Associates. With the rehab program, you will further be able to get out of wage garnishment. And after the end of the program, you will be eligible for deferment and forbearance once again.
Ask for student loan consolidation
With a student loan consolidation approach, your debt is bought by an outside party. This is a new service that has you pay them directly with a new interest rate and payment plan. The amount from the new lender covers for your principle and balance such that from then on, you deal with one lender and one bill to pay.
Ways to stop wage garnishments from debt collectors
Debt collectors like Bass and Associates can garnish your wages and even sue you in a court of law. To stop that from happening, here is an effective strategy:
Plead your case
You can stop the worse from happening by negotiating a settlement with the loan servicer. You can plead your case based on:
Hardship: Convey how the proposed garnishment would create an "extreme financial hardship" for you and your family. For that, to work, you will need to prepare and submit documentation about your finances. It should be clear that your income and financial responsibilities make student loan repayments unrealistic.
Employment: Prove that you were fired from your previous job and that you have been in your current one for less than a year.
Bankruptcy: Prove that you have recently filed for bankruptcy.
Start paying the debt
Starting on a repayment program before the garnishment can keep it from being enforced. You often receive a notification letter from E.D. or your loan servicer before the garnishment, and you can use that time window to show your commitment to making a repayment.
This option does not get your loan out of default. Also, it doesn't erase your bad credit report. It is only recommendable if you have been through rehab already or have consolidated your loan before.
We can help
There are many strategies for getting your student loan out of default and saving your salary from garnishment. Well, we have faster and personalized repayment strategies that won't ever let things get to the default stage. Contact us to learn more.