Are you a Baker college student struggling to repay your student loans? You may be wondering if there is any loan forgiveness or repayment option available to you. Luckily, there is!
The current economy has many people struggling to repay their debts. This is especially true for college students who have taken out large student loans to finance their education. However, there are several ways you can get your loans forgiven.
This article will outline the different loan forgiveness and repayment options available to students of Baker College.
About Baker College
Baker College is a private, not-for-profit institution of higher education that was founded in 1911. It is one of the largest colleges in Michigan, with 14 locations across the state.
Bakers College started in Flint, Michigan, as Baker Business University, with Eldon E. Baker as the founder. It was one of the few institutions that offered a business degree. In 1977, the school became Baker College.
Currently, Baker College offers associate's, bachelor's, and master's degrees in various disciplines. It also offers certificate and diploma programs.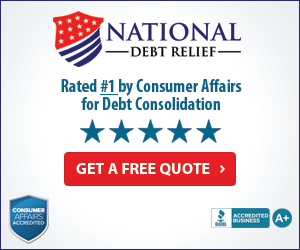 The main campus is located in Owosso, Michigan.
Baker College Student Loan Forgiveness and Repayment Options:
The U.S. Department of Education offers several loan forgiveness programs for college students. So if you are a student of Baker College, you may be eligible for one or more of these programs.
Public Service Loan Forgiveness(PSLFP)
The first program is called Public Service Loan Forgiveness. The PSLFP forgives the federal student loans of college graduates who work in the public sector. To be eligible for the program, you must have federal loans that were disbursed on or after October 1, 2007. You must also have made 120 qualifying monthly payments towards your loans.
Income-Based Repayment Plans.
The Income-based repayment plan is another common loan forgiveness program available to college students. This program caps your monthly loan payments at a percentage of your discretionary income. It will forgive your student loan balance after making 25 years' worth of qualifying payments.
Student Loan Consolidation.
Student loan consolidation is another way to reduce your monthly payments and extend your repayment term. When you consolidate your loans, you group all your federal loans into a single loan with a new interest rate. This new interest rate will be based on the average of the interest rates of your current loans.
Total and Permanent Disability Discharge(TPD)
The Total and Permanent Disability Discharge is a program that forgives the federal student loans of borrowers who become permanently disabled. To be eligible for this program, you must provide documentation that you cannot work due to a permanent disability.
Borrowers defense to repayment.
The borrower's defense to repayment is a program created in response to the growing number of student loan scams. This program allows borrowers to have their student loans forgiven if they can prove that the school they attended engaged in illegal or fraudulent activities.
If you are a student of Baker College and struggling to repay your student loans, you should explore these loan forgiveness and repayment options.
Baker College's acceptance rate
The acceptance rate at Baker College is about 93.4%. This means that about 93 out of every 100 students who apply to Baker College are accepted.
Baker College Tuition Cost and average debt at graduation
The average tuition cost for full-time undergraduates at Baker College is $31,620/year, $15,810/semester. At the same time, the tuition cost for part-time undergraduates stands at $1022 per c/h.
The average debt after graduation for students who borrow is $26,219.
Baker College Transcript Requests
You can obtain an official transcript from Baker College in two ways:
Online Transcript Request via Clearing House:
This is the quickest and most convenient way to request your transcript. You can request your transcript online via Clearing House. This service allows you to order transcripts, check the status of your orders, and print transcripts.
Paper Transcript Request:
You can also order a paper transcript by completing the Transcript Request Form and mailing it to the Registrar's Office.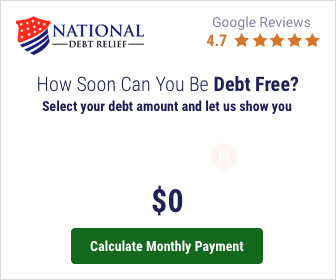 You can find the Transcript Request Form on the Baker College website.
For more information on transcript requests, please visit https://www.bakeru.edu/registrar/transcripts/.
How to contact Baker University
ADDRESS
P.O. Box 65
Baldwin City, Kansas 66006
785.594.6451
You can also visit the Baker University website for more contact information: https://www.bakeru.edu/contact/
Need Help with student loans.
If you're having difficulty keeping up with your student loan payments or want to learn more about your alternatives, don't hesitate to contact us.
Our advisors are available to answer any of your questions and help you find the best solution for your unique situation.
You can also check out our website for more information on student loans and repayment options. We want to make sure that you have all the information you need to make the best decision for your future.