One of the colleges owned by Alta Colleges made news recently when the Biden administration announced the student loan debt cancellation from 3 additional institutions. Westwood College was owned by Alta Colleges and if you have student loan debt from this school you may qualify for Alta College's loan forgiveness.
This guide will discuss options for managing student loan debt, the lawsuits involving the company, and how to get help for your student loan debt.
About Alta Colleges
This was a company that owned different educational institutions and was headquartered out of Denver Colorado. The company had campuses located in California, Colorado, Georgia, Illinois, Texas, and Virginia, the majority of them belonging to Westwood College.
Details
This entity was the owner of 3 for-profit colleges in the state of Colorado, including Westwood College and Redstone College.
Until 1999, this umbrella of schools only operated in Colorado, this is when the school's technical program expanded into a Los Angeles campus.
The school offered online and in-person academic programs for Business, design, technology, and healthcare degrees.
The average cost to attend Alta colleges depended on the institution that you attended, however, it ranged from $48,000 to $82,000.
Summary
In this section, you learned the history of Alta Colleges, the education programs that they offered, and the cost to attend the school. The next section will cover the scandals and lawsuits involving Alta Colleges and the reason(s) they closed their doors.
Alta Colleges Scandals and Lawsuits
Alta Institutions has been in the news and has faced several lawsuits from multiple states for violating several different consumer protection acts. and their officials have denied the allegations made against them despite making settlements on many of these lawsuits.
Details
In 2012, Alta Schools settled a lawsuit stating that the company and their schools violated the Consumer Protection Act and lending laws.
Alta Colleges was also accused of violating the False Claims Act and paid a $7 million settlement in Texas in 2009 as a resolution to the allegations.
In 2012, another lawsuit was brought against Alta Colleges by the Illinois attorney general's office for deceiving students and making false claims.
In July 2021 Colorado borrowers that attended Alta Colleges Westwood College received news from the Department of Education that their loans would be forgiven.
All schools under the Alta Colleges umbrella began closing their doors between 2015-2016 because of the false claims and deceptive business practices.
Summary
This section covered the complaints against Alta Colleges, scandals involving the school, and what contributed to the closure of the school. The next section will cover how you can qualify for Alta College's loan forgiveness and the options available to you.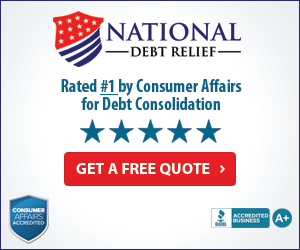 Alta Colleges Loan Forgiveness
Not everyone is aware of the options that they have to receive student loan forgiveness or to eliminate their debt. There are several different programs and options available to help you obtain Alta Colleges loan forgiveness for loans received to attend the school.
Details
False certification discharge- If your school submits falsified certifications to obtain financial aid for you when you are not eligible, you can apply for forgiveness for those loans.
Borrowers Defense to Repayment– If you feel that the school lied to get you to obtain loans to attend the school, you may be eligible to have your loans canceled.
Closed school discharge– If the closing of a school prevented you from obtaining a degree or completing your academic program, you may qualify for forgiveness.
Income-driven repayment forgiveness– If none of the previous options apply to you, you can receive forgiveness through an income-based repayment plan after you complete the terms.
Summary
This section went over your Alta Colleges loan forgiveness options and gave an overview of some of the eligibility requirements. The next section will summarize the valuable information gained from this guide and what to do if you need further assistance.
Takeaway
After viewing this guide, you should have learned your options for Alta School's loan forgiveness and what to do if you need help. If you still need help with understanding your options for managing student loan debt or receiving loan forgiveness, contact our office today. We have expert student loan debt specialists that can help decide the best route to take to manage your student loans.