Student loans are one of the largest consumer debt now in the US following close the mortgage debt. Therefore, making mistakes with student loans can have severe financial consequences.
The good news is that there are solutions for every situation you may be experiencing, but it's always a good idea to avoid mistakes before they happen.
Here are the 5 mistakes you should avoid with your student loans.
1. Forbearance VS Deferment
After helping many borrowers navigate and understand their student loans we found many of them were putting their loans in forbearance based on their lender recommendation even tho their loans were subsidized or perkin loans.
It's important to understand that if you are going through a financial hardship and you have subsidized or parking loans your best option is deferment because this can be interest-free meaning it won't increase your debt.
Putting your loans in forbearance if you don't qualify for deferment could be an option you can consider, but keep in mind the loan will continue to accrued interest and your student loan debt will go up. Don't make the mistake of leaving your loans in forbearance for too long.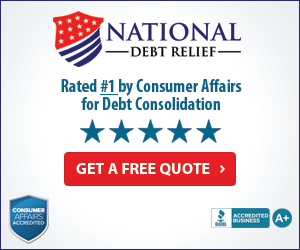 These two options are good to pause your payments for a short period of time but use them cautiously.
Take into consideration enrolling in an income-based repayment plan instead. If you are not making any money your payment will probably be zero and if you start making money your payment could be according to your income and family size.
2. Not Setting AutoPay
If you find yourself forgetting when your monthly payments are due this option is a must. Simply sign up for automatic payment with a checking account with this you will be less likely to miss a payment which can generate late fees, some lenders will even offer discounts if you sign up for autopay.
3. Late Payments
Try your best to avoid late payments, this can have consequences. Late payments are common in student loan borrowers according to federal student aid.
But falling behind on your monthly payments could damage your credit and increase your debt. For example, if you fall behind on your monthly payments your lender can charge you up to 6 percent costing an $18 dollars fee if your payment is around $300. For private student loans, lenders sometimes have a flat fee of $25.
Take actions immediately if you fall behind talk to your lender come up with a plan and let them know that you have no intention of falling behind again sometimes lenders will waive the late fees.
4. Ignore Default
Don't ignore your student loans when they go into default thinking you don't have options.
Defaulting on your student loans have severe consequences like an impact on your credit, your professional license can be suspended, your debt will increase and the loan holder can sue you and take other money from you.
If you aren't sure if your loans are in default pull up a quick free credit report. Once you know your student loans are in default take actions with options like student loan rehabilitation or student loan consolidation.
5. Trusting Your Lender
You can't 100 percent trust your lender there's been many complaints and lawsuits to lenders like Navient and Nelnet for not submitting payments in the correct student loan forgiveness program borrowers signed up for or simply not providing clear information about solutions borrowers have when managing their debt.
Stay on top of your loans, follow up with your lender continuously about your account and continue to inform yourself on what options you have when experiencing financial bumps.
Spread The Word
Now that you know these 5 mistakes borrowers make with their student loans, you can avoid them and don't forget to share with your friends what you learned.